Delivering Architectural Aesthetics and Sustainability with Extruded Aluminum Trim
Extruded aluminum trim can add architectural distinction to both the interiors and exteriors of a wide range of building types as well as complement moisture management systems
Sponsored by TAMLYN
This test is no longer available for credit
Trim Profiles
Most profiles in the industry are fabricated from custom die-extruded 6063 T-5 aluminum alloy; trim profiles have a coating that protects against harsh weather conditions. Since siding panels will expand and contract due to changes in temperature, a 1/8-inch gap should be allowed between panels and trim.
Manufacturers typically warrant defective-free products for a period of 10 years for the original purchaser unless otherwise stated for the specific product ordered. They are further warranted as to adequacy of design, provided products are properly specified and installed.

Examples of trim profiles include:
Vertical bead reveal
Horizontal bead reveal
Panel inside corner
Vertical reveal
Reveal outside corner
Reveal inside corner
Vertical board reveal
Bullnose outside corner
Bullnose inside corner
Vertical and Horizontal Bead Trim
Vertical and horizontal bead trim each serve as an expansion joint between panels. Horizontal trim is designed to work as a system with vertical bead trim. Both work with all panel profiles and finishes.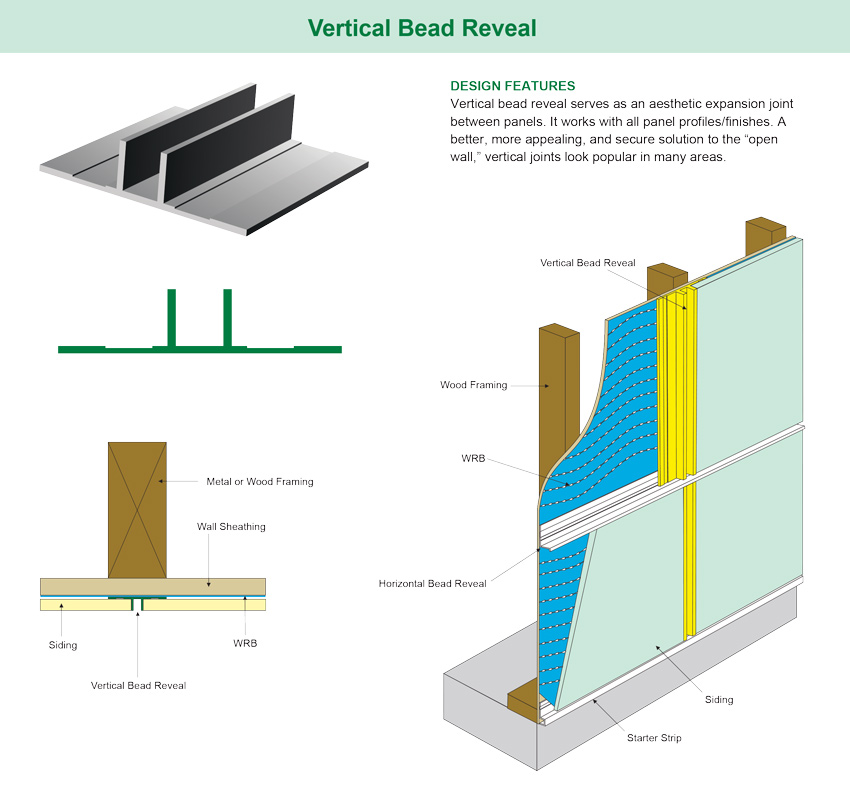 Image courtesy of TAMLYN
Vertical bead trim provides a look similar to an open joint while providing a flashing joint.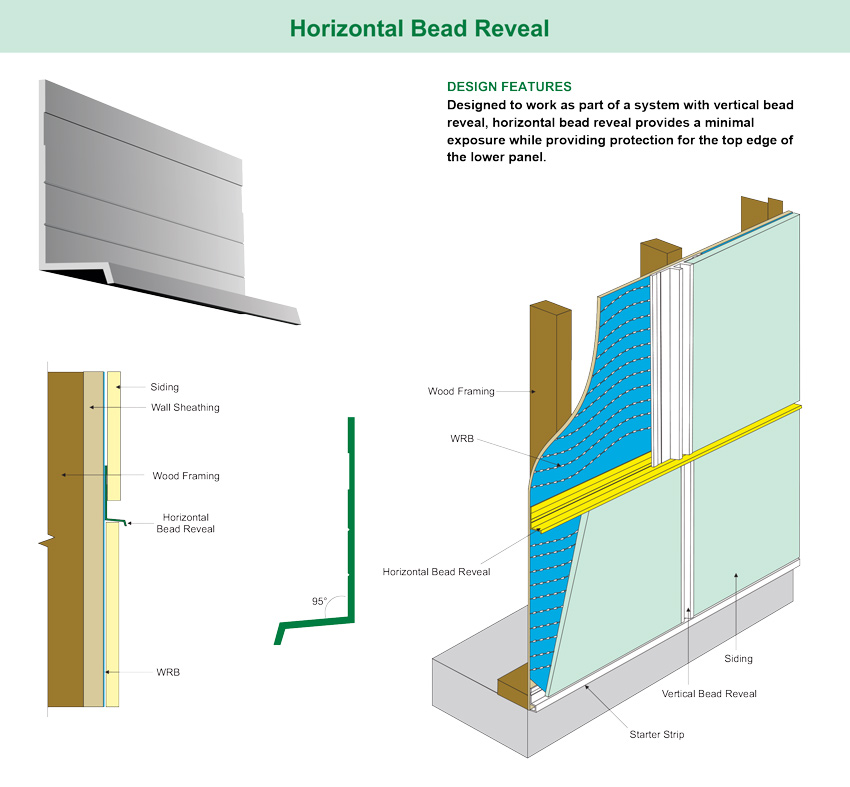 Image courtesy of TAMLYN
Horizontal bead is designed to work with vertical bead, forming a consistent look.
These aluminum trim profiles are not part of an exterior insulation finishing system (EIFS) and not designed or intended to be used in an EIFS or similar system. They are designed for fiber cement or wood panels only.
Notice