The Art of Product Research and Selection
This course is no longer active
Advertorial course provided by Sweets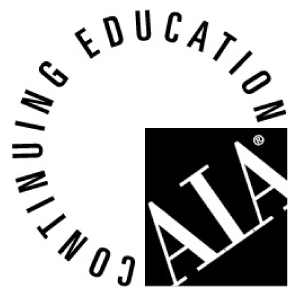 Continuing Education
Learning Objectives - After this course, you should be able to:
Explore methods and best practices on the art of product research and selection.
Analyze product evaluation criteria used by established architectural firms and seasoned design professionals when specifying products.
Understand information typically required for approval of product substitutions on projects.
Review the types of product information generally required during various project phases.
Credits:
Design is not making beauty, beauty emerges from selection,
affinities, integration, love.
Louis I. Kahn, FAIA, (1901-1974),
1971 AIA Gold Medalist
You've got to bumble forward into the unknown.
Frank Gehry, FAIA,
1999 AIA Gold Medalist
TIn recent years, cultural trends, technology, innovation and discovery have inspired the creation of hundreds of new materials and products, which, when combined, provide design solutions for problems that didn't exist a generation ago. The vast array of new and existing building products and emerging technologies reflects the dilemma facing design professionals who must research and choose elements integral to project aesthetics, functions and budgets.
Two 21st century concerns, sustainability and security, are increasingly important design criteria for owners. Sustainability has heightened awareness among design professionals, manufacturers, clients, and the building industry about the opportunities for exciting new products and materials to meet Leadership in Environmental and Energy Design (LEED) standards. From tax credits, to enlightened owners seeking to be environmentally responsible, sustainable products and best practices are more prevalent in all building types. Similarly, in the post 9/11 era, the standard of care is still evolving for security design. New and existing buildings must be able to address the lessons learned from 9/11, through security-driven life safety codes, industry standards, and durable, new products designed to withstand blasts and natural forces, especially in civic buildings, and other high risk targets.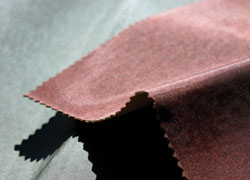 Performance characteristics are important product evaluation criteria.
(Photo: RTKL).
Keeping current on these developments, and many others, is essential for design professionals at every level of experience and job title. New products, materials and ideas emerge constantly, while older, or less successful models are discontinued with little fanfare. The task for design professionals is to identify what they need, sift through what's out there, study past and anticipated performance, and learn to evaluate what they are looking at to ensure that the products selected and specified are appropriate for each project application.
Specification writers work with manufacturers constantly, and their job ensures that they remain on top of the industry. But for seasoned design professionals with years of experience, as project managers, designers, and technical coordinators, many of the materials and methods they learned about in school have often been superseded by new, emerging technologies and products, making their job even more challenging. Younger professionals are comfortable surfing the Internet for product information, but to be most effective in their searches, they must be open to embracing a variety of print resources, multimedia and professional activities. That is perhaps the most important message for educators to convey to students, since today's hot new material may be obsolete in four years.
Clients and owners are increasingly design and budget conscious, especially in an era of limited resources among many public and private sector organizations. Large organizations with ongoing capital programs may have a palette of preferred products and vendors, making the search process easier and faster. Savvy facility managers and in-house design professionals may take a pro-active, hands-on approach to product evaluation and selection ("here are the brands we find acceptable") or they may be open to new ideas ("let's see what you find to be aesthetic and reliable"). Government agencies generally require three specified products (or ask for equals), potentially tripling the amount of research needed for every major item.
Design consultants should remain aware of the degree of involvement clients wish to maintain during product research and selection, to ensure that project needs are met. Client involvement may vary when dealing with highly visible design elements, such as building envelope and window systems, to the hidden, more functional components that keep their facilities operational, such as insulation systems.
Everyone loves to investigate new and exciting marketplace innovations, but few brave souls want to be the first to use them in projects, due to the lack of historical performance data and the inherent risk of potential liability for owners and design professionals.
Collectively, all of these factors converge to make the art of product research more sophisticated than ever before, and more critical to overall project success. This article will explore best practices on the art of product research and selection by examining how design professionals go about finding information. Various methods will be discussed, along with product evaluation techniques, and networking opportunities used by large, medium and small firms. For brevity, the term "product" will apply to building industry materials, coatings, furnishings, finishes and equipment, unless noted.
Originally published in Architectural Record.
Notice