Understanding Health-Care Door Systems
Sponsored by STANLEY Access Technologies
Learning Objectives:
Describe the requirements for swinging automatic door systems in a hospital environment, including, activation and safety, coordination, and layout.
Explain the various designs for ICU/CCU entrances and how selected configurations impact functionality.
Identify code requirements for safety, accessibility, and egress.
Examine other automatic door solutions for hospitals.
Credits:
There is no audio associated with this presentation.
This course will give an overview of door systems typically designed, specified, and installed in hospitals, with a primary focus on the most common applications with automatic swinging doors and intensive care unit/critical care unit (ICU/CCU) manual sliding doors.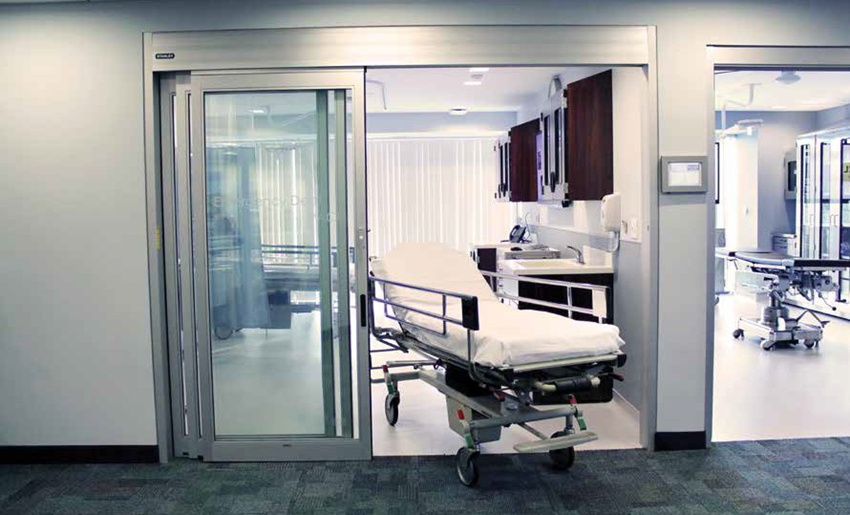 When it comes to automatic door openings, STANLEY is setting the standard for tough, dependable, long-lasting performance. Since 1931, we've been the largest manufacturer, installer and service providers of automatic doors in North America. From engineering and development, to product delivery and quality, STANLEY is constantly moving forward with innovative solutions you can depend on. Now that's performance in action.
Notice