The Strong and Sustainable Solution for K-12 School Lockers
Satisfy durability demands and sustainability criteria in any school corridor
Sponsored by Scranton Products
Learning Objectives:
Compare the durability of traditional metal lockers with the durability of lockers made from a plastic material called high density polyethylene (HDPE).
Describe the difference between post-industrial recycled content and post-consumer recycled content.
Summarize the contents of a health product declaration (HPD) and explore what an HPD for a HDPE product may contain.
Explain the contribution that HDPE lockers can make toward earning different green building certifications such as LEED™ and CHPS.
Credits:
This course can be self-reported to the AIBC, as per their CE Guidelines.
This course is approved as a Structured Course
Approved for structured learning
Approved for Core Learning
This course is approved as a Core Course
Course may qualify for Learning Hours with NWTAA
Course eligible for OAA Learning Hours
This course is approved as a core course
This course can be self-reported for Learning Units to the Architectural Institute of British Columbia
A school locker is the hub of a student's school life. As such, it is stuffed, slammed, and personalized multiple times a day, year after year, playing host to a veritable smorgasbord of school necessities and niceties: wet rain jackets, snow melting off winter boots, sweaty jerseys, leaking lunch sacks, science projects, textbooks, love doodles, and the like. Considering the regular use and abuse a locker receives throughout its life, it is no surprise that facilities personnel and designers routinely rank durability as the most important feature of this type of product. What may be surprising is that, until recently, the specification audience had few material options for school lockers outside of the traditional 16-gauge powder-coated steel, which has notable limitations in terms of the durability it provides in a school setting.
There is a solid plastic material, referred to as high-density polyethylene (HDPE), a locker solution which answers durability issues for design teams and maintenance staff. Lockers made from HDPE are able to: withstand exposure to moisture without rusting; survive rowdy student encounters without dents and dings; and easily wipe clean of graffiti without requiring paint. However, in today's specification climate, durable lockers are only an acceptable solution if they offer a sustainable upside too. This article will take a deeper look at the improved durability of this material and the impact that product selection will have on satisfying the sustainable design criteria developed specifically for school applications.
The Limited Durability of Traditional Metal Lockers
The traditional metal lockers selected to adorn school corridors for decades are made from 16-gauge powder-coated steel. Despite its prevalence in the K-12 application, this material is not the perfect solution for the space, in large part because the material has some deficiencies that make it unable to hold up to the daily wear and tear of a school environment. Metal lockers may dent when impacted, rust when exposed to moisture, and removing tape and graffiti from the surface can be difficult. Unfortunately, collisions, wet conditions, and locker door drawings are all part and parcel of an average school day, leaving many in the design and maintenance community demanding a better, more durable locker solution than the traditional metal locker.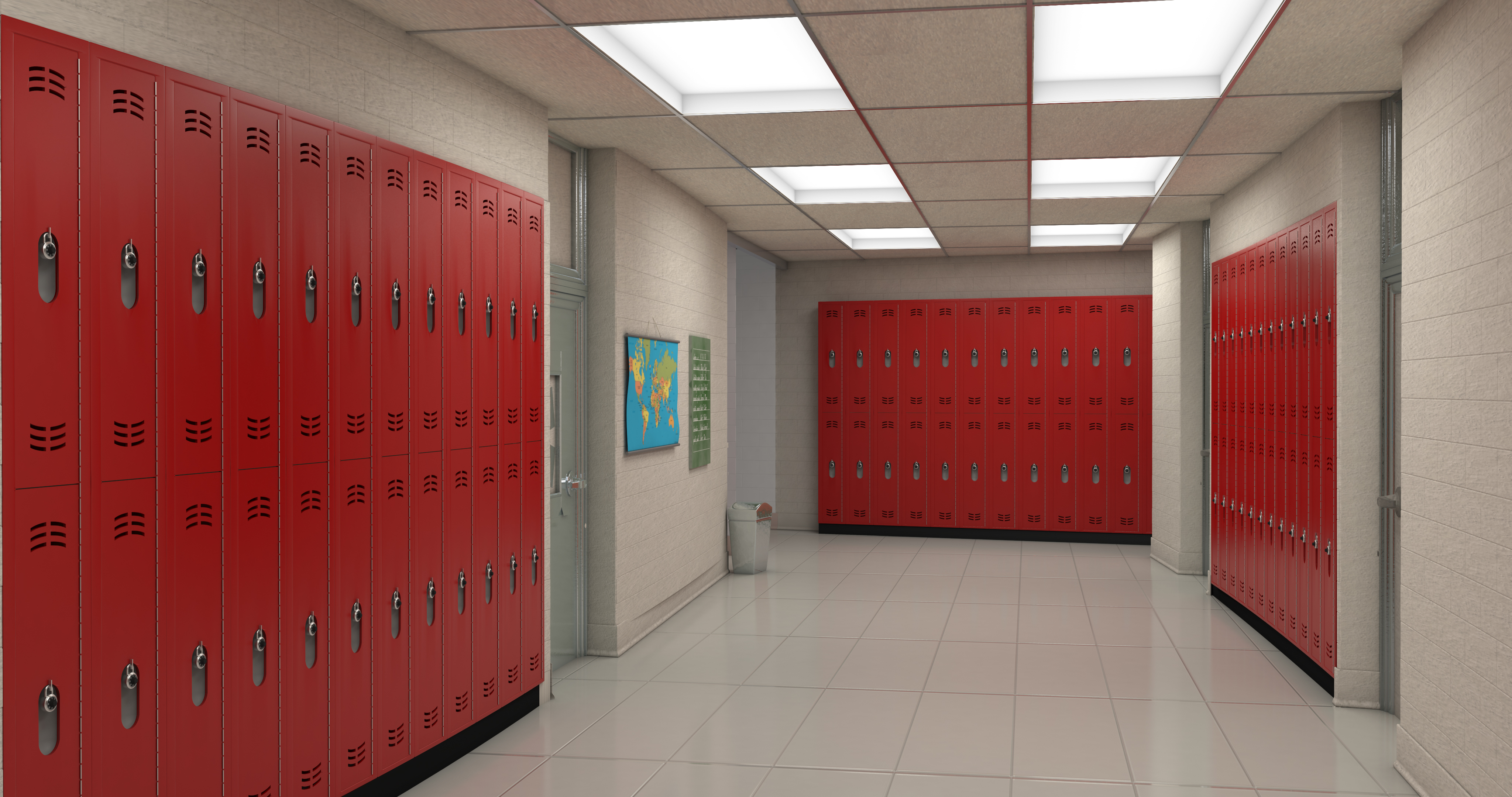 Photo courtesy of Scranton Products. Duralife Lockers in Burgundy color option.
HDPE lockers have earned GREENGUARD Gold certification and are recognized as a low-emitting material.
Originally published in Architectural Record
Originally published in January 2015
Notice