Passive Solar Heating Basics
Sponsored by SageGlass
Learning Objectives:
Explain the three primary forms of heat transfer.
Explain the differences between thermal mass and insulation.
List the five "classic" passive solar heating strategies and their key components.
Discuss the advantages and general performance characteristics of the various passive solar heating strategies.
Credits:
This test is no longer available for credit
The Passive Solar Heating Basics webinar is designed to provide attendees of all backgrounds and experience levels with the fundamental science and the practical knowledge necessary to conceptualize building designs that incorporate various passive solar heating systems. The webinar draws on a number of strategies, resources, and precedences to offer a comprehensive introduction to passive solar heating systems from basic concepts to critical design guidelines.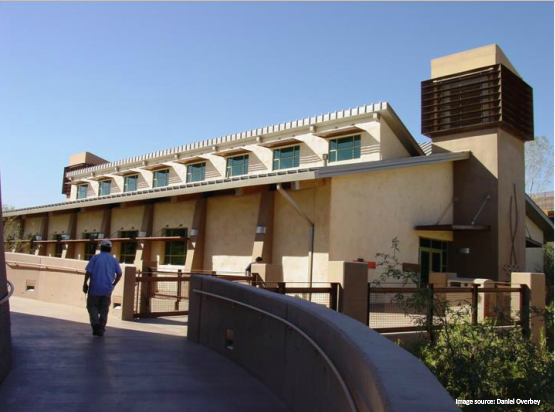 Daniel Overbey, AIA, NCARB, LEED AP BD+C, Director of Sustainable Design Practices, Browning Day Mullins Dierdorf Architects, has a deep background in applied research regarding passive solar heating; he has co-instructed multiple national passive solar heating workshops through ASES; teaches passive solar heating at Ball State University's College of Architecture and Planning; published numerous white papers on passive solar heating.s a LEED AP.
Notice