Electrochromic Glazing – Dynamic Control of Solar Energy
This course is no longer active
Sponsored by Sage Glass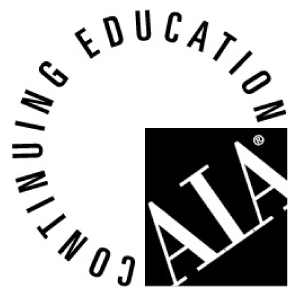 Continuing Education
Learning Objectives - After this course, you should be able to:
%IExplain the impact of glazing on energy consumption in buildings and compare available solutions.
%IAnalyze the energy and environmental benefits of electrochromic dynamic glazing.
%IExamine the sustainability and human factor aspects of electrochromic dynamic glazing in buildings, in addition to energy savings.
%IRecognize key considerations in designing and specifying electrochromic glazing to achieve maximum performance, including potential contribution to LEED points.
Credits:
Electrochromic glazing is electronically tintable and programmable glass that allows the highest possible dynamic control of solar heat and light through windows, while preserving the natural light and views to the outside that are essential to human health and performance.
Lighting, heating and cooling consume at least 65 percent of the energy used in a typical building, and effectively controlling solar heat gain has a major impact on all three factors. This course details how electrochromic glazing works as a dynamic energy valve, to meter, regulate and make optimum use of solar energy coming into a building. Animations of electrochromic glazing working in real spaces illustrate creative designs using zoning, variable tinting, and control strategies based on daylighting, scheduling, glare control and flexible overrides for occupant needs.
Even many ambitious daylighting designs intended to bring natural light into spaces are undermined or even negated by occupants dealing with heat, glare and discomfort. Electrochromic glazing offers unique opportunities for creating a productive, sustainable space that responds dynamically to its occupants and to changing conditions, inside and outside, throughout the day, the year and the life of the building.
Copyright Gallop Studio
| | |
| --- | --- |
| | SageGlass®, a product of Saint-Gobain, is advanced dynamic glass that can be electronically tinted or cleared to optimize daylight and improve the human experience in buildings. With SageGlass you can control sunlight and glare without shades or blinds while maintaining the view and connection to the outdoors. SageGlass is manufactured in Faribault, MN, in the heart of the "Silicon Valley of the window industry," and is a wholly owned subsidiary of Saint-Gobain of Paris, the world's largest building materials company. www.sageglass.com |
Notice