Rethinking Wood as a Material of Choice
Costs less, delivers more
This course is no longer active
Sponsored by reThink Wood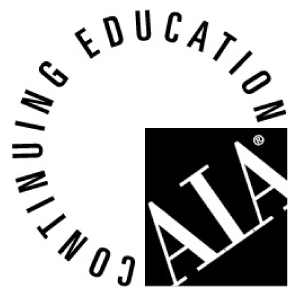 Continuing Education
Learning Objectives - After this course, you should be able to:
Compare the material, project and environmental costs of wood to other building materials.
Explain innovative wood technologies and how they are contributing to a wide range of sustainable designs.
Discuss the environmental impact of wood throughout its life cycle, including its renewability, certification options, impacts on energy efficiency, low carbon footprint, and end-of-life recycling and reuse.
Examine research and examples demonstrating the positive impact of exposed wood on a building's occupants.
Credits:
Designers today are finding new possibilities in one of the oldest building materials on earth. Wood has always been valued for its beauty, abundance and practicality, but many of wood's inherent characteristics are rising to very current challenges. Wood's traditional values and newest technologies meet in the projects presented in this course, illustrating the advantages of wood in four areas: cost-effectiveness in a wide range of projects; adaptability for use in challenging, visionary new designs; lower environmental costs throughout its life cycle, from its source in renewable, carefully managed forests, through an energy-efficient service life, and often on to a new, recycled and reimagined use; and a unique human-nature connection that has always been intuitive, but is now being documented in research.
Cost Conscious
As a material grown throughout North America, wood can be locally sourced and is usually less expensive than alternative building materials (see Cost Calculator box on the next page). Wood building systems also typically cost less to install when construction is viewed as a whole, for a number of reasons. Wood is readily available and tends to be delivered quickly, and most communities have a large pool of qualified tradespeople with wood framing experience, which minimizes construction delays and keeps labor costs competitive. Wood's adaptability and ease of use also translate into faster construction schedules, while a smaller foundation may be needed because of its light weight.
For the Carroll Smith Elementary School in Osceola, Arkansas, wood's light weight indirectly led to savings. The project was originally designed in concrete block. This would have required expensive piers to address soft soil conditions. The project team also looked at using steel construction elements, which were found to concentrate the load in unacceptably small areas. Ultimately, the project team selected wood thus reducing both the need for piers and the cost of the structural system. According to Ferran Espin of PKM Architects, lead designer for the project, using wood for the walls, floor and roof deck saved approximately $10 per square foot compared to a steel structure with light metal gauge framing. John Warriner of John Warriner and Associates, also part of the architectural team, said wood was the natural choice for this project given its economic value and design flexibility. Designing the building using wood allowed the team to meet all of the project requirements in the most financially responsible way.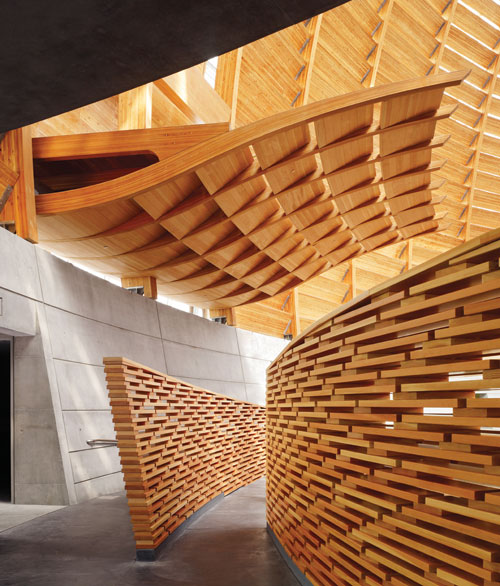 Cathedral of Christ The Light, Oakland, CA. Design architect: Skidmore, Owings & Merrill.
Photo by Timothy Hursley
Originally published in GreenSource
Notice