Resilient Flooring and Sustainability: Environmental, Health, and Social Impacts
The importance of utilizing a multi-attribute approach in the selection of resilient flooring
Sponsored by Resilient Floor Covering Institute
In requesting data and information from manufacturers and evaluating the multi-attribute process for flooring product selection, let's continue the dialogue with Teri Bennet sharing her experience working within the Johns Hopkins health system.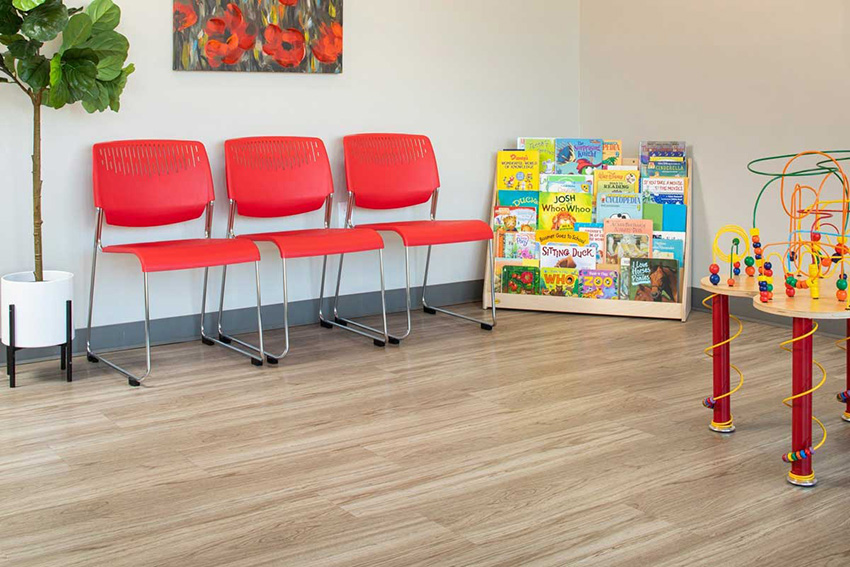 Photo courtesy of Interface
LVT: Healthcare Application: Urgent Care
In addition to selection of multi-attributes, it is important to be able to educate others within an architecture and interior design firm to consistently utilize a performance-based process for selecting resilient flooring products for the appropriate application. Let's get Sandy Goodman's perspective as a principal of a design firm.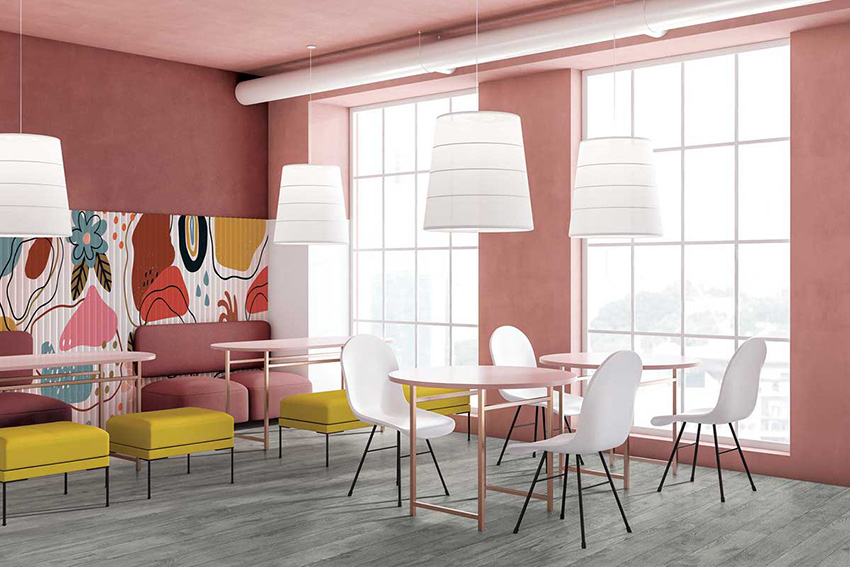 Photo courtesy of Armstrong Flooring
LVT: Hospitality Application
Certifications, Ecolabels, Declarations & Databases
The resilient floor covering industry recognizes the importance of sustainability and has demonstrated this through the development and support of various ecolabels, the creation of industry wide environmental product declarations (EPDs), the participation in embodied carbon initiatives with Building Transparency, the update and compliance with the NSF/ANSI 332 Standard: Sustainability Assessment of Resilient Floor Covering, and product category collaboration with the material selection database, ecomedes.
Certifications and Ecolabels
Familiarity with ecolabels and certifications can help designers in making informed product selections. Let's hear from Sajal Patel, part of the Global Product Innovation Team at Interface, regarding certifications, ecolabels, and the importance of having them backed with quantifiable data.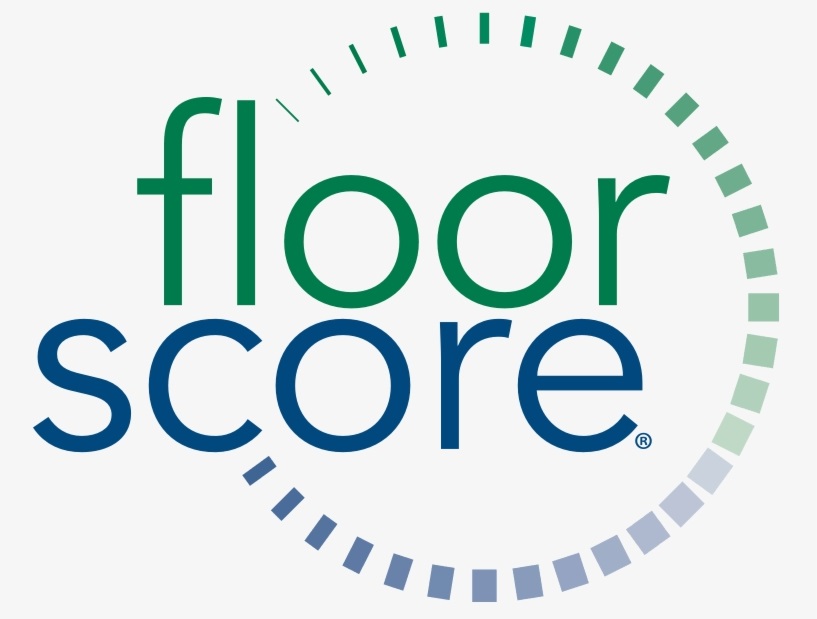 Photo courtesy of Resilient Floor Covering Institute
FloorScore certification mark for indoor air quality (IAQ).
Originally published in Architectural Record
Originally published in May 2022
Notice