Resilient Flooring and Sustainability: Environmental, Health, and Social Impacts
The importance of utilizing a multi-attribute approach in the selection of resilient flooring
Sponsored by Resilient Floor Covering Institute
For example, in the retail image below, the aesthetic is important, but the high-volume foot traffic requires durability, the flooring surface needs to minimize glare created by artificial and natural lighting from the adjacent atrium, cleanability is a high priority with reopening since the pandemic, and the product has to meet indoor air quality standards. These criteria would be part of the identified Owner Project Requirements for the resilient flooring specification and other related finishes. An example of single-attribute product selection would be basing the product selection on aesthetics alone, without the performance and sustainability characteristics for the product and related space being considered. With this as context, let's hear from Sandy Goodman, president of CRGA, a design firm headquartered in Baltimore, and her experience on the topic of multi-attribute approach to resilient flooring specifications.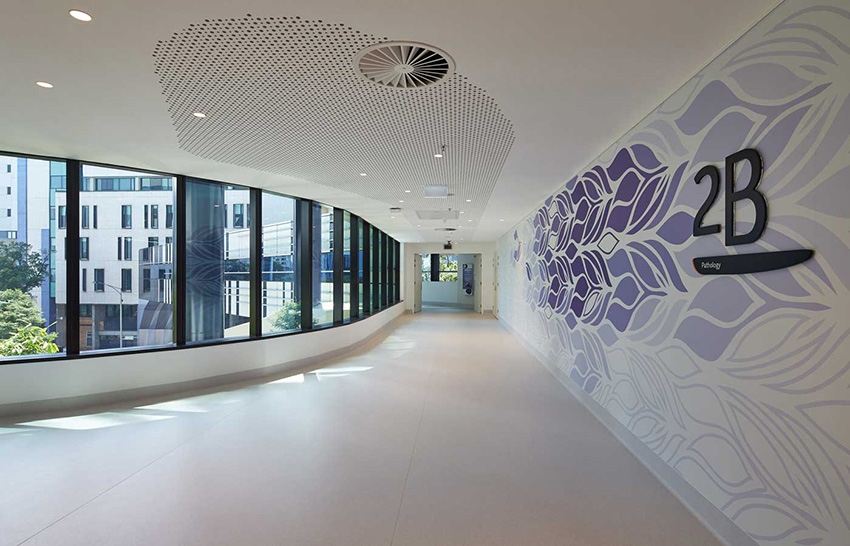 Photo courtesy of Gerflor
Homogeneous Sheet Vinyl: Healthcare Application
Assisting clients with standards programs that include all stakeholder input as part of a multi-attribute approach to specifications, provides guidance for selecting appropriate products for the application. The development of standards programs also helps to educate designers or new facilities staff on understanding all of the product characteristics and requirements for different types of products specified and installed on a project. Let's see how Sandy Goodman has been creating standards for her clients in her practice to reduce the opportunities for unintended consequences or premature product failure.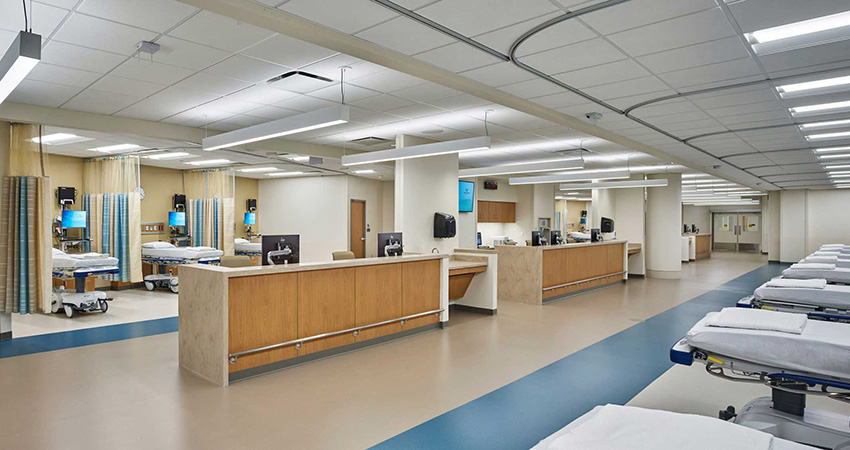 Photo courtesy of Armstrong Flooring
Homogeneous Sheet Vinyl: Healthcare Application: Bryn Mawr Hospital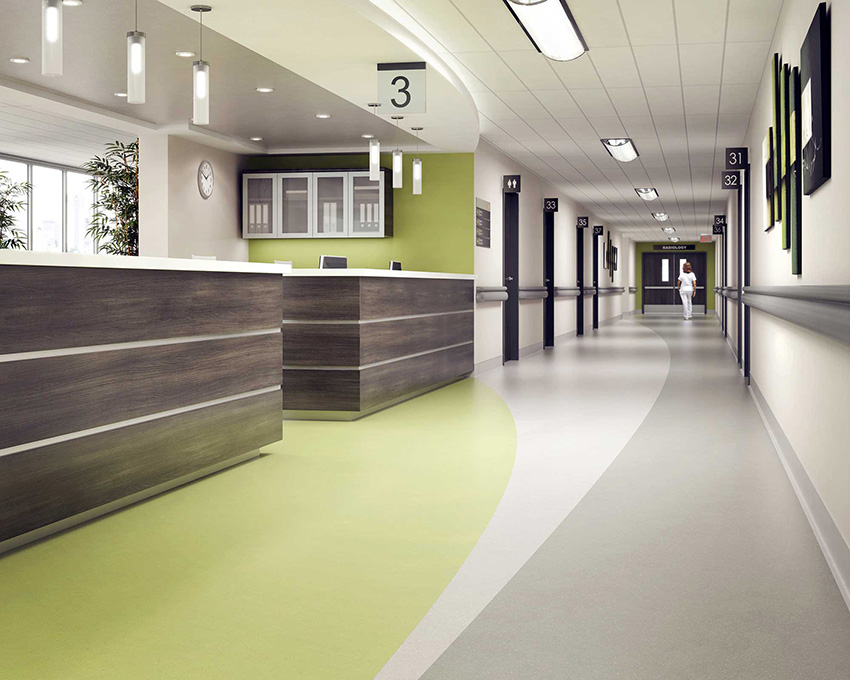 Photo courtesy of Armstrong Flooring
Rubber Flooring: Healthcare Application
From healthcare to workplace to hospitality to education to retail to homes – evaluation and selection of the appropriate attributes for the application are key to successful specifications.
Healthcare applications require additional attributes to be reviewed when specifying products. With the issues surrounding SARS-CoV-2, the virus responsible for COVID-19, other environments are experiencing a higher level of cleaning, including disinfection. Therefore, there are parallels in the review and evaluation of additional multiple attributes for various flooring products based on applications that are not healthcare based, too.
Another example of using a multiple attribute approach to product selection includes the health and wellness criteria related to acoustics and specifying products in context to the application. When we look at WELL, Fitwel, Green Globes, and LEED, there are acoustical criteria required to meet certification, but also furthering acoustic comfort and control for those using the space. This would be true in healthcare, where healing is the focus, but also in workplace, hospitality, education, retail spaces, and homes. With that context, let's hear from Sandy Goodman on healthcare multi-attributes and relationship to other types of spaces.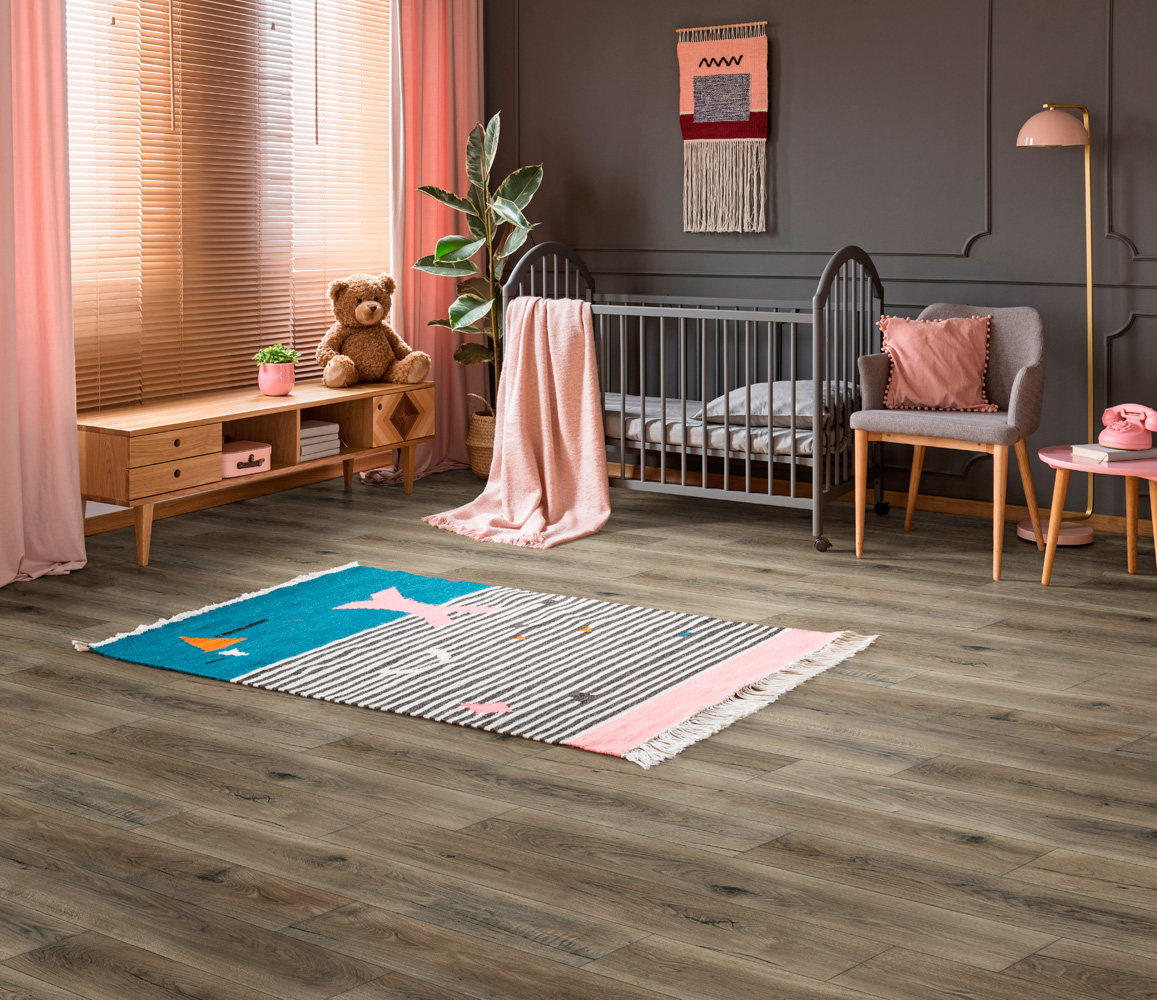 Photo courtesy of Congoleum
LVT: Residential Application.
Originally published in Architectural Record
Originally published in May 2022
Notice