Assessing Resilient Flooring for Sustainability: Introducing a New Standard
The new NSF/ANSI Standard 332-2010 provides a consistent framework in which to compare and assess the sustainable nature of different products within the context of performing similar functions.
This course is no longer active
Sponsored by Resilient Floor Covering Institute (RFCI)
Learning Objectives:
Identify the criteria used to define sustainability in resilient flooring under the standard.
Differentiate and distinguish among different levels of sustainability for resilient flooring using the new standard.
Investigate different approaches that manufacturers and suppliers of resilient flooring can take toward creating sustainable resilient flooring products.
Analyze and assess the sustainability of specific resilient flooring products based on their score under the standard.
Credits:
In the last decade, building products with claims by their manufacturers of being "green" or "sustainable" have become increasingly common. Some of these claims have been readily discernable and verifiable while others have been more difficult to evaluate. In certain cases, controversy has arisen between those making the claims, such as manufacturers, and those trying to make objective, informed, design decisions such as architects and interior designers. In the case of resilient flooring, in particular, there has been a need to gain clarity on how to determine the relative sustainability of different products, particularly since there are numerous choices in materials, manufacturing processes, suppliers and applications. Manufacturers of many building products have needed to be careful that claims on their green characteristics have not been misleading in order to remain legally and ethically appropriate. In response to the need for an objective way for designers, specifiers and purchasers of resilient flooring products to make better decisions when selecting floor coverings for green and sustainable buildings, a new national standard has been developed.
NSF/ANSI Standard 332-2010
Sustainability Assessment
NSF International (formerly the National Sanitation Foundation) is an independent, not-for-profit standards developer that has developed a new sustainability assessment standard for resilient floor coverings that has also been approved by the American National Standards Institute (ANSI) as meeting the ANSI standard-setting requirements. The new NSF American National Standard 332-2010: "Sustainability Assessment Standard for Resilient Floor Coverings" (NSF 332) can now be used by architects, designers, owners, facility managers and end users to determine for themselves the reliability of the sustainability attributes of a range of resilient flooring products. While the standard is offered as a self-assessment for manufacturers, its credibility is derived from having been developed through the open, consensus-based ANSI process with public review and input. Further, optional third-party certification under this standard offers specifiers the highest level of confidence and credibility in a market that has no shortage of green claims. The goal is to make it easier to evaluate the sustainability profile of resilient floor coverings, and to enable the resilient floor covering industry to offer flooring products with increased sustainability.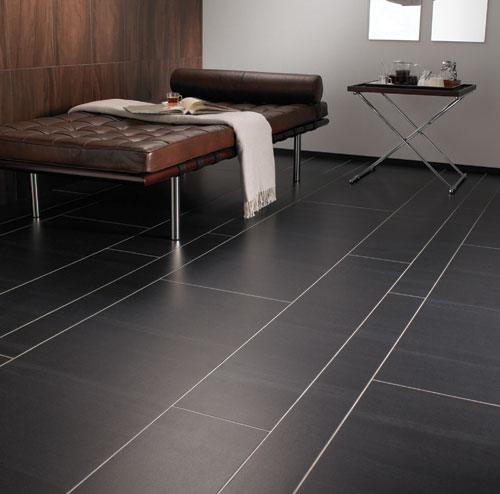 Photos courtesy of Resilient Floor Covering Institute
Originally published in Architectural Record
Notice