A Guide for Specifying Commercial Lighting
Selecting effective and efficient fixtures for productive workspaces
This course is no longer active
Sponsored by Prudential Lighting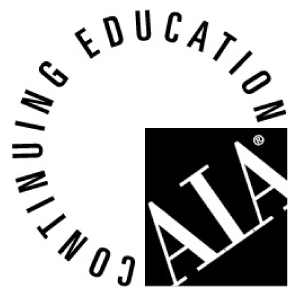 Continuing Education
Learning Objectives - After this course, you should be able to:
Identify the light necessary to perform various visual tasks, as recommended by the IESNA .
Explain how optical systems in fixtures affect the efficiency and light distribution of the fixture.
Use a photometric report to predict how a lighting fixture will distribute light in a space and identify potential glare concerns.
Explore the impact of greater fixture spacing criteria on the overall energy footprint of the lighting system and ongoing system maintenance.
Credits:
As you prepare to read this article either in a magazine or online on your computer screen, take a quick survey of the lighting in the immediate area. Look up at the overhead fixture, referred to by many in the lighting design community as a luminaire. Is it aesthetically pleasing or does it seem to have been designed to be ignored? More importantly, does the fixture put the right amount of light in the right locations? Do you have enough light to be able to read comfortably or are your eyes straining to make out the words or squinting to block out an overly bright overhead light? Is the fixture causing an irritating and eye-fatiguing glare on the screen? Good lighting is necessary for creating a functional and productive workspace. Poor lighting often provides the setting for sore eyes.
Until recently, creating a good lighting environment was a challenge in compromise. It was almost impossible to find a fixture that looked good, could put the necessary amount of light on the work surface, in a way that was efficient and fit within the client's budget. Too often designers were unknowingly forced to choose between a functional space, an efficient space, and a budget-friendly space. They selected highly efficient or inexpensive fixtures that created poor lighting environments, because the fixtures were unable to provide light where it was needed, at the recommended levels, or in a uniform fashion. The efficient and effective fixtures were prohibitively expensive, requiring significant cost trimming in other areas to stay within the project's budget.
The good news is that today compromise for good lighting is no longer necessary. Technological advancements in light sources and fixture design now offer the specification community the rare opportunity to select aesthetically pleasing lighting fixtures that provide the right light, with greater energy efficiency, in a way that actually saves money in materials and maintenance. The secret is knowing what to look for in a fixture.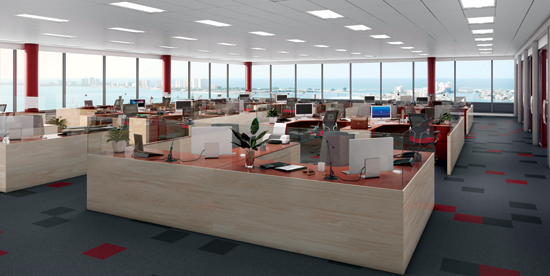 Good workplace lighting must provide the necessary amount of light, while protecting the visual environment from glare and remaining within the allowable energy footprint.
Photo courtesy of Prudential Lighting
Originally published in Architectural Record
Notice