Building Information Modeling
Sponsored by Ply Gem Windows
Learning Objectives:
Discuss the history of architectural design tools.
Explain what building information modeling (BIM) is and how it compares to previous design tools.
Describe how BIM illustrates the entire life cycle of the building and not just a 3-D view.
List the benefits to the architect, builder, and occupant when using BIM during a project.
Credits:
Please note there is no audio associated with this presentation. Additional slide information can be found in the "Notes" section of the presentation.
The use of building information modeling (BIM) is a trend that architects have rapidly been moving toward, and it is becoming more of an industry standard when specifying and designing projects. Traditional drafting methods and tools were two-dimensional designs either done by hand or using simple design software. While these methods historically were sufficient for most architects, today, a greater demand for faster and more accurate blueprints has prompted a change in the design industry.
Being able to incorporate specific products and materials into the design of a building is now possible using BIM software, and it allows for greater control of the project and managing the expectations of the client.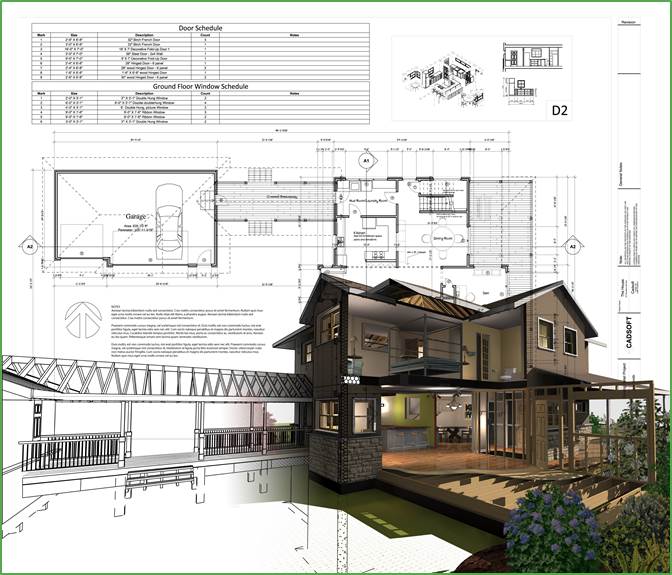 Image courtesy of Ply Gem

Ply Gem (NYSE: PGEM) is a leading North American manufacturer of building products, headquartered in Cary, N.C. With a focus on functionality, performance and aesthetic design, Ply Gem delivers window and patio door solutions to help architects plan and execute tailor-made residential and commercial projects, from entry level to luxury. Ply Gem is a partner in your business, offering products with superior craftsmanship, innovation, energy efficiency and beauty, plus the tools to help generate leads and cultivate loyal customer relationships. In addition to windows and patio doors, Ply Gem produces a comprehensive product portfolio, including siding and accessories, engineered roofing, designer accents, cellular PVC trim and mouldings, vinyl fencing and railing, stone veneer and gutterware.
Notice