Harmonizing Fire Performance and Energy Efficiency in Exterior Wall Assemblies
Sponsored by PIMA - Polyisocyanurate Insulation Manufacturers Association
Learning Objectives:
Explain the development history of the NPFA 285 standard fire test procedure for exterior wall assemblies containing combustible materials.
Identify the NFPA 285 related requirements in the 2012 and 2015 editions of the International Building Code.
Explain how engineering analysis of NFPA 285 test assemblies may be used to specify alternative materials.
Determine how Polyiso insulation can be used as an integral component of NFPA 285 tested and compliant wall assemblies.
Credits:
This test is no longer available for credit
Commercial building codes have been modified to require the construction of more energy-efficient buildings. Improvements to the building envelope through the use of continuous insulation solutions incorporating polyisocyanurate (or Polyiso) insulation have played a major role in mainstreaming high-performance construction practices. To meet the demands of today's builds, architectural and design professionals must balance energy efficiency with whole building performance considerations, including fire safety. With respect to wall assemblies in Type I-IV Construction, understanding and properly implementing NFPA 285 is a critical component for designing a compliant, high-performance building envelope.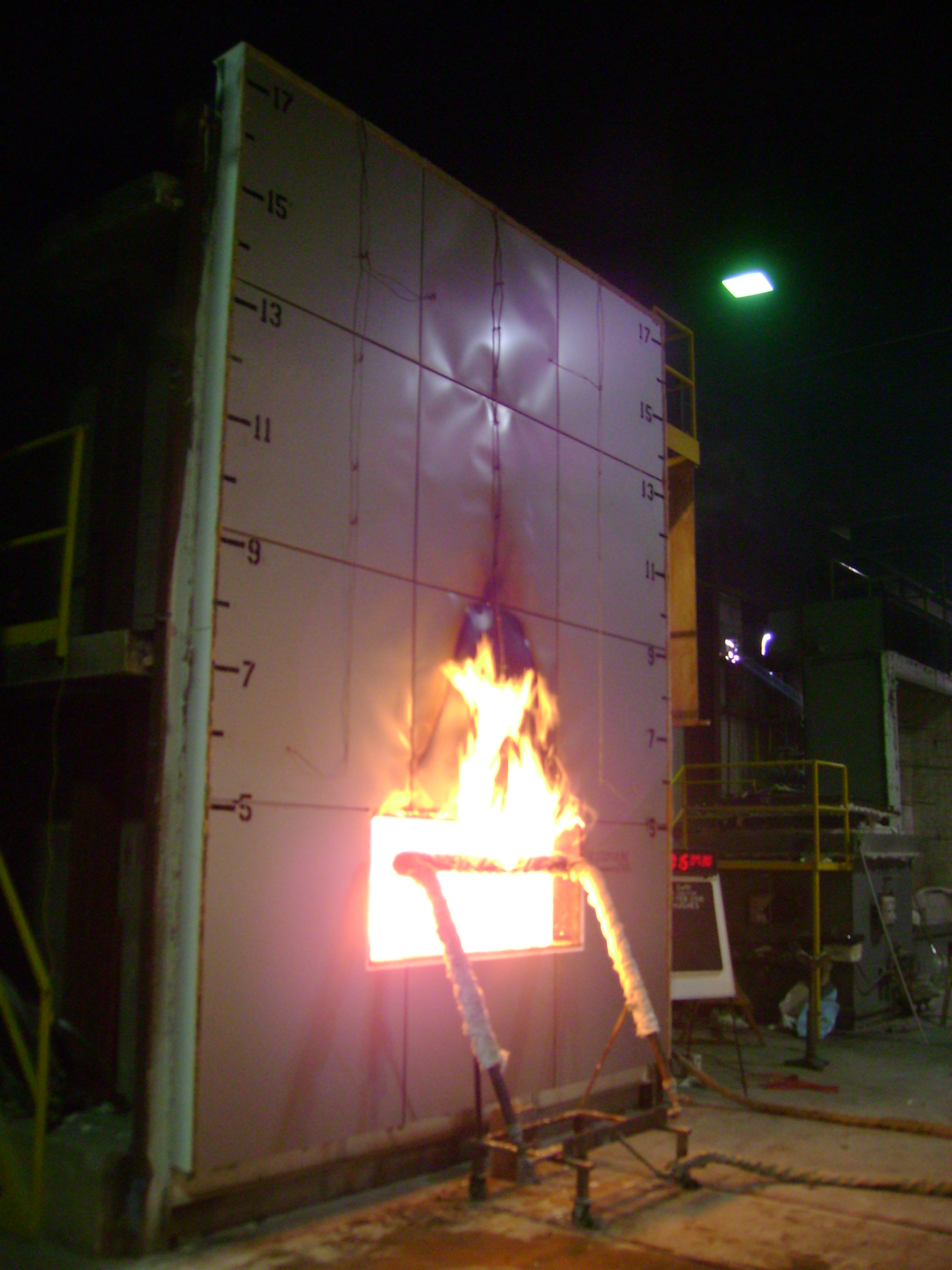 Photo courtesy of JENSEN HUGHES
| | |
| --- | --- |
| | Art Parker is a Senior Fire Protection Engineer at JENSEN HUGHES with over 25 years of experience conducting standard and non-standard fire tests on a wide variety of building materials and products. While working at Southwest Research Institute, Art assisted with and witnessed some of the last multi-story fire testing conducted in accordance with UBC 17-6/26-4 in addition to conducting testing of exterior walls in accordance with the then new NFPA 285 test standard. Since joining JENSEN HUGHES, he has been responsible for conducting numerous testing, analyses, and code compliance investigations involving exterior wall assemblies incorporating combustible exterior wall coverings, continuous insulation materials and air/vapor barrier products. Art is active with ASTM Committee E05 on Fire Standards and the NFPA Fire Test Committee, which developed and maintains the NFPA 285 test standard. |