Retractable screens cut heat and glare, offer insect control, natural ventilation, and energy savings...and then disappear to restore unobstructed views.
This course is no longer active
Sponsored by Phantom Screens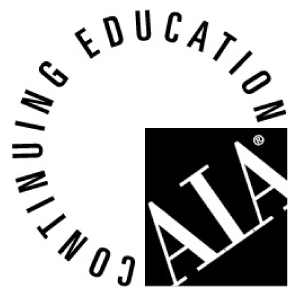 Continuing Education
Learning Objectives - After this course, you should be able to:
Explain the daylighting potential of retractable screens
Compare the solar shading benefits of exterior- to interior-mounted screens
Identify the design decisions that maximize the sustainability potential of retractable screens
Discuss approaches to integrating retractable screens into sustainable building design
Credits:
With the move to more sustainable buildings, architects are continually looking for cost-effective ways to achieve thermal comfort and energy savings in fenestration design. One option that's been used in Europe for decades and is now gaining acceptance in North America sits at the upper end of today's screen sophistication spectrum: retractable screens that are engineered to block from 40 to 100 percent of the sun's heat and damaging ultra violet (UV) rays - and then disappear when they're not needed.
Used properly, retractable screens offer a solution to a myriad of issues in designing buildings with reduced carbon footprints and a greater connection with nature: they form part of a building's daylighting strategy to lower energy costs and increase occupant comfort while promoting natural ventilation, insect protection and enhanced privacy. Because of their functionality in all these areas, retractable screens are applicable to buildings that incorporate the principles of sustainability and human health and well being.
Retractable screens are made from dimensionally stable synthetic mesh fabrics in a range of sizes geared to small and large windows as well as oversized openings. They are also available in various colors and levels of opaqueness, or openness, corresponding to the amount of light, control, and visibility required. Their versatility makes retractable screen systems sustainable solutions in commercial, health care, hospitality, educational and institutional environments.
This article will discuss retractable screens in terms of design considerations, energy savings potential and salutary effects on human health and welfare as well as their contribution to a daylighting strategy and the sustainability of their component parts.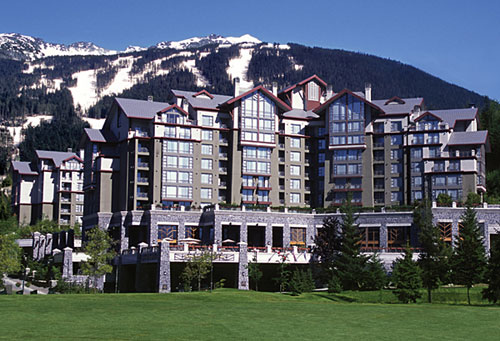 Retractable screens help achieve thermal comfort and energy savings.
Photo courtesy of the Westin Resort & Spa, Whistler, BC
Originally published in GreenSource.
Notice