Windows, glass and digital innovations
This course is no longer active
Sponsored by Guardian Industries Corp., Pella Commercial, EFCO, a Pella Company, and Panda Windows & Doors
Learning Objectives:
Discuss new pre-glazed systems and glass with thermal conductors that offer a new sustainable approach to providing greater access to daylighting.
Explain how digital modeling and window performance calculators can assist with evaluating thermal performance, code evaluations, and sustainable design options for green building rating systems.
Evaluate the appropriate glass to provide the best visual clarity to maximize occupancy well-being by providing better access to daylight and views of nature.
Discuss how new sliding and folding door walls can expand the interior of your project to provide connections to urban life and/or natural settings.
Credits:
New advances in window research and technology are enabling the imagination and creativity of architects throughout the world. Architects are connecting building occupants to the environment through ever-larger window openings with thinner window mullions. Their designs provide views and access to natural daylight. As Ximena Rojas, marketing director at Panda Windows & Doors, explains: "In the fast-paced world we live in, people don't have time to enjoy the outdoors anymore. If they have no time to spend outdoors, then the outdoors needs to be brought to their homes. Large window panel solutions do just that. They respond to the lifestyle of customers and bring the outdoors directly into their living areas. Large door or window openings create a sense of freshness and serenity that makes you feel like you are one with your natural surroundings."
Innovations in window glass, coatings, and the framing systems that they are glazed into, have increased the energy efficiency of windows and curtain-wall systems. In addition, according to Dave Hewitt, vice president of sales and marketing for EFCO, a Pella Company, "daylighting without water intrusion, without draft, without excessive energy consumption, is important to name a few. This is why the pre-glazing of a window or curtain-wall unit is vital. Sunlight, yes, but more importantly comfort and performance in that sunlight are part of the successful use of daylight. Daylighting means nothing without performance."
New windows, framing systems, and window coatings allow the architect to design larger glass openings, even when designing buildings that meet stringent green building certification programs. Architect Mark Maddalina, AIA, LEED AP, manager of sustainable design at SWBR Architects in Rochester, New York, sums it up when commenting on the windows used for the Rochester Institute of Technology Golisano Institute. Maddalina says, "The windows we used, with line voltage feed, essentially stops all heat transfer from windows into a room. Occupants comment that when the occupancy sensor goes on—any draft goes away. These windows are game changers. Manufacturers are on the verge of creating the 'perfect' window system—one that will provide access to daylight without sacrificing energy efficiency."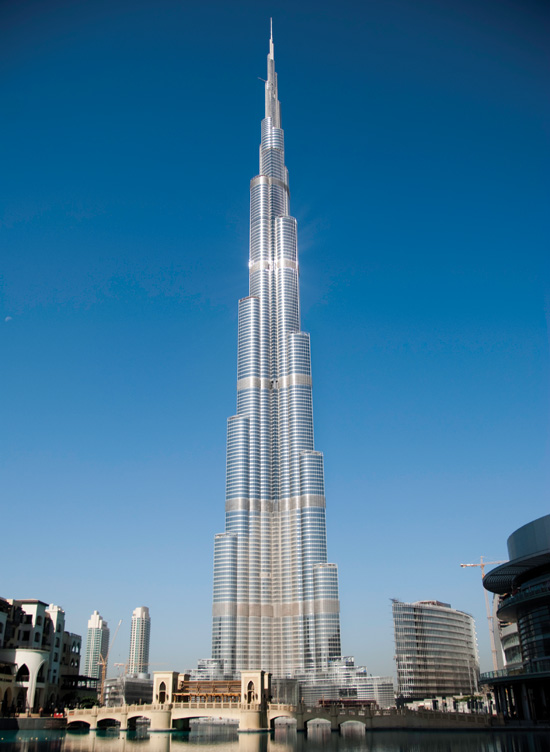 Skidmore Owings Merrill LLP designed the Burj Khalifa in Dubai, which at 2,650 feet is the world's tallest building. More than 1.8 million square feet of high-performance low-E glass provides an anti-glare shield from the strong desert sun, and substantial solar protection to keep the interior from overheating.
Photo courtesy of Guardian Industries
Originally published in Architectural Record
Notice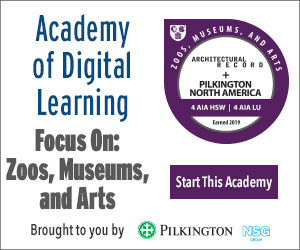 Ultimate Daylighting
Buyer's Guide
New Advanced Architectural Glass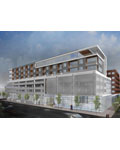 Guardian's new advanced architectural glass, SunGuard Neutral 78/65, helps architects meet energy codes in heating-dominated climates with abundant daylighting. It has the highest visible light transmission of any SunGuard product, a high solar heat gain coefficient, and neutral color. Neutral 78/65 is available on clear or UltraWhite low-iron float glass.
Circle 7
Revolutionary Lift & Slide System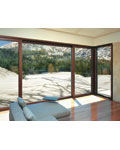 The all-new TS .13 Aluminum/Wood Clad Thermally Broken Lift & Slide features easy lift and slide functionality and incredible comfort. This model's added wood insulation guarantees structure interiors are warmer in the winter and cooler in the summer, and its isolated aluminum frame makes it strong and resistant to the harshest elements while drastically reducing the need for finish maintenance.
Circle 8
New Factory-Applied Exterior Aluminum Trims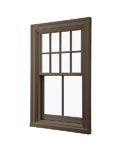 Pella now offers additional factory-applied exterior aluminum trims in custom or standard profiles for Pella® aluminum-clad wood windows and doors.
Circle 9