Fiberglass Fenestration: A Durable, Sustainable, and Economic Alternative for Windows and Doors
By combining the benefits of aluminum, vinyl, and wood windows, fiberglass composites provide aesthetics and longevity for any environmental condition.
This course is no longer active
Advertorial course provided by Pella® Windows & Doors
Window composite configurations can often be factory-assembled, which generally accelerates installation at the job site.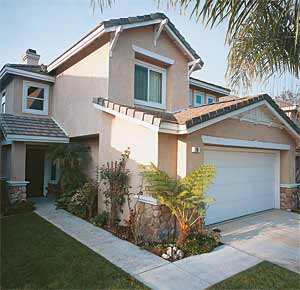 Sliding windows provide a range of design, ventilation, and egress solutions.
Photo: Courtesy of Pella Windows
Benefits of Fiberglass Compared to Aluminum Storefront Fiberglass composite fixed frame windows offer design flexibility, energy efficiency and an alternative to aluminum storefront. Advantages are summarized as follows:
Economic
Fiberglass composite offers a similar appearance and many performance advantages, and is an economic alternative to aluminum
Durability and Strength
Fiberglass composite is the strongest, most durable material available in windows and doors
Resistant to dents and scratches
Not prone to corrosion in seacoast and harsh environments
No thermal break is required, which eliminates the durability issues associated with dry shrinkage of poured urethane thermal breaks common to aluminum windows.
Factory Glazing
Offers better quality control
Reduces field installation time
Allows general contractors to install with their own workforce
Energy Efficiency
Lower energy costs
U-value of the fiberglass composite frame is 2.4 times better than thermally- broken aluminum
Offers greater resistance to condensation
Provides superior thermal comfort to occupants seated near windows
Less Thermal Expansion
Three times less thermal expansion than aluminum frames, in testing performed in accordance with ASTM testing standards
Assures consistent, weathertight seal between frame and glass
Provides a frame that expands at the same rate as the glass; no glazing gaskets to maintain because of expansion and shrinkage
Architectural Record
Originally published in June 2006
Notice