Fiberglass Fenestration: A Durable, Sustainable, and Economic Alternative for Windows and Doors
By combining the benefits of aluminum, vinyl, and wood windows, fiberglass composites provide aesthetics and longevity for any environmental condition.
This course is no longer active
Advertorial course provided by Pella® Windows & Doors
Sustainability and Material Life Cycle
Over the next five years, some construction industry analysts predict, raw materials such as aluminum are likely to rise in price, while the price of raw materials in fiberglass is expected to have a lower rate of increase.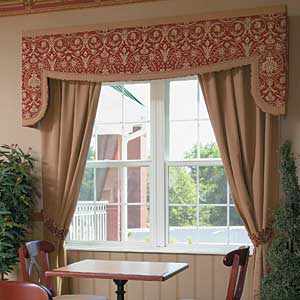 Single-hung windows provide design solutions
for new construction and renovation projects.
Photo: Courtesy of Pella Windows
"Windows should provide years of service, withstanding the elements as intended, with minimal maintenance, ideally limited to cleaning and minor hardware adjustments. Beyond meeting energy codes, energy savings and life cycle costs warrant consideration. Architects and owners should review the savings to be realized with minimal maintenance, and the payback on energy savings over the life of the unit. One immediate justification to specify a sustainable product is reduced energy consumption related to the operation and use of the product. This translates to real savings by the owner, and fiberglass meets that goal," says Rick Massey, AIA, associate, Professional Design Group, LLC, Atlanta, Georgia.
Vinyl production is oil-based, while aluminum requires high energy levels during manufacturing. From a sustainability standpoint, fiberglass composite needs less embodied energy to produce than vinyl and aluminum, and uses less energy over the life cycle of the material.
Window and Door Types Offer Many Design Options
Fiberglass composite windows are generally available in various configurations and styles. Regardless of size and shape, the following performance criteria apply:
U-value of the total unit.
Design pressure, in pounds per square foot (psf)
Water penetration
Air infiltration
Sound Transmission Class (STC) rating, an acoustic measurement
Outdoor-Indoor Transmission Class (OITC) rating, another acoustic measurement
The most common fiberglass composite fenestration styles and configurations are as follows:
Single-hung windows have a fixed top sash and a removable lower sash that allows the exterior glass to be cleaned from inside the building, thereby reducing maintenance costs for exterior cleaning crews, especially in multi-story buildings. Grilles between the glass panes provide the appearance of divided window lights, while minimizing maintenance needs.
Double-hung windows, like single-hung windows, are typically available in different styles. However, unlike single-hung windows, both sash can be opened to maximize ventilation. Sash can tilt inside to ease glass cleaning from inside the building.
Fixed windows have a frame and non-operable sash. They offer views and natural daylight, but typically at a lower cost than operable windows. Since fixed windows are often paired with operable windows, some designs may have the option of pairing a sash and frame so that fixed and operable windows look alike, for a consistent appearance and aesthetic effect.
Architectural Record
Originally published in June 2006
Notice