The Role of Insulation in Mission-Critical Design
Improve moisture control and fire performance with the right material
Sponsored by Owens Corning
Learning Objectives:
Describe the health and safety issues that can be caused by moisture ingress in a building, and specify a roof with redundancy measures designed to prevent them.
Explain how different types of insulation perform when exposed to fire, and specify exterior wall assemblies that are compliant with fire safety code NFPA 285.
Define the different types of live loads that roof assemblies in mission-critical buildings must be able to safely resist.
List the benefits of specifying products that have been designated by the Department of Homeland Security (DHS) as "qualified antiterrorism technology."
Credits:
This course can be self-reported to the AIBC, as per their CE Guidelines.
This course is approved as a Structured Course
This course can be self-reported to the AANB, as per their CE Guidelines
Approved for structured learning
Approved for Core Learning
This course can be self-reported to the NLAA
Course may qualify for Learning Hours with NWTAA
Course eligible for OAA Learning Hours
This course is approved as a core course
This course can be self-reported for Learning Units to the Architectural Institute of British Columbia
This test is no longer available for credit
There is a growing demand for the design of mission-critical facilities in the United States. A mission-critical facility is broadly defined as a building with any activity, device, service, or system that cannot fail or be disrupted. There are a wide variety of facilities that may be designated as mission critical: financial facilities, trading floors, casinos, hospital complexes, laboratories, military facilities, data centers, public safety centers, airport control towers, call centers, utility command centers, governmental structures critical to the national infrastructure, and even municipal buildings that must function as working shelters in a worst-case scenario.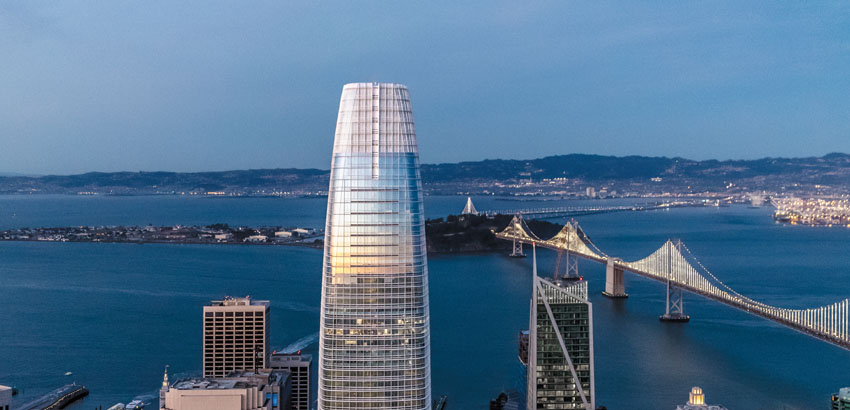 All images courtesy of Owens Corning
Selecting the right insulation is a critical aspect of creating a building envelope that delivers the superior moisture control and fire performance demanded by mission-critical projects.
In today's era of connectedness, keeping a building operational means that the systems remain online and people inside can continue to connect to the outside. It also requires that the interior environment remain comfortable, healthy, and safe for occupants 24/7. Achieving these design objectives demands an incredible level of consideration and contingency planning as it relates to security (both physical and cyber), connectivity, cooling systems, power systems, information and communication technology, and extensive analysis to identify and eliminate single points of failure.
Here is an example of one way in which the design of a mission-critical building differs from a typical commercial project. Mission-critical buildings must ensure the reliability of the mechanical and electrical infrastructure. While an average power availability of 99.98 percent may be acceptable for a standard commercial building, the potential 2 hours of downtime per year is unacceptable for some types of facilities. Mission-critical facilities are often designed to achieve a six sigma of power availability (99.9999 percent), reducing their potential annual downtime to less than 30 minutes. A FacilitiesNet article titled "Mission-Critical Facilities: The Next Generation" written by Raj Gupta describes how these systems are structured to avoid interruption: "The typical electrical infrastructure for mission-critical facilities will contain two separate feeds from the electric utility, which are backed up by several diesel generators. The generators are commonly found in a parallel, redundant configuration where one extra module is provided to allow for planned maintenance and prevent a single point of failure in the system."
While much of the discussion of mission-critical facilities seems to revolve around the robust nature of the IT, electrical, and mechanical systems inside the building, the structural envelope that houses all of these critical systems is also a crucial line of defense that keeps occupants safe and enables systems to continue running smoothly. Designing a building envelope to help withstand extreme weather and prevent the spread of fire and combustion across the exterior further protects the mission-critical functionality of the interior from many of the natural and manmade threats knocking at the door.
This course will explore the importance of selecting the most appropriate insulation for the envelope of a mission-critical building. When chosen correctly, insulation can offer an additional protective layer in the exterior wall assembly or the roof. It can provide redundancy to help protect interiors from the ingress of moisture, effectively contain fires, or prevent the propagation of fire up the exterior wall. Choosing the right insulation for a mission-critical project can not only save lives and minimize property damage, but it can also help to protect the designers and owners of the building from costly litigation that may result from claims that may occur if the building was targeted by an act of terrorism.
The Importance of Insulation in The Building Envelope
The building envelope is comprised of the foundation, roof, walls, doors, windows, necessary air and water barriers, and insulation. In its simplest definition, the building envelope physically separates the conditioned interior from the environmental elements around it. But a simple definition hardly seems to do justice to the complexity and importance of this architectural element. The building envelope is responsible for moisture control as well as temperature control and regulating airflow. In a mission-critical facility, it must be designed to offer the highest level of protection against the most extreme outdoor elements. The omnipresence of insulation as its wrapped around the building, on the roof, and in soffits make this component a powerful ally in creating an envelope that can perform as needed.
While the traditional role of insulation in an envelope is tied to the temperature control or thermal performance of the building, certain insulating materials can be used to enhance features of the envelope important to projects that have been deemed mission critical. The right insulation can improve the way that the building resists or manages moisture intrusion in the roof and walls. It can create effective perimeter fire containment to minimize the progression of and damage caused by fires, and the right insulation choice in the building envelope can even limit potential liability if a building is the target of an act of terrorism. Let's dive a little deeper into each one of these benefits to more fully explore how an insulating material can impact the design of a mission-critical project.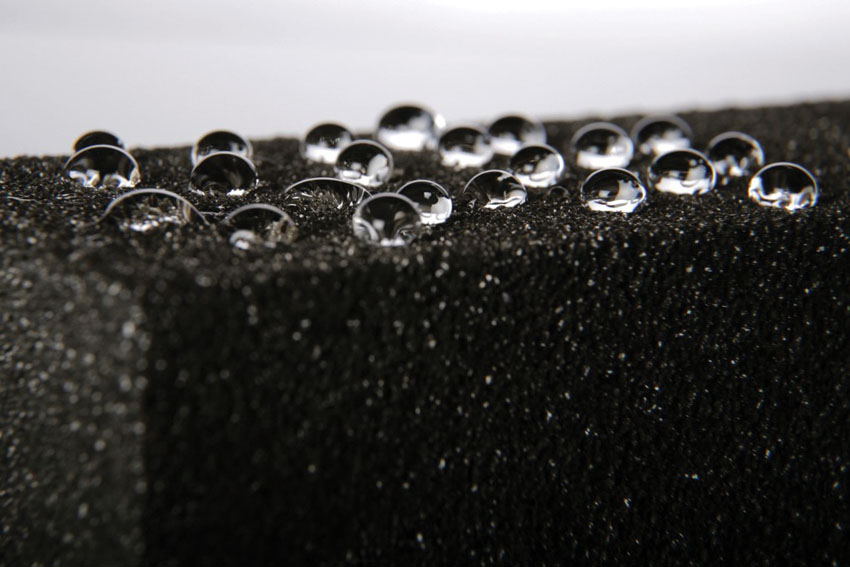 Cellular glass insulation is vapor impermeable, watertight, and can be used to create an additional layer of moisture protection in mission-critical roofs.
Originally published in Architectural Record
Originally published in November 2019
Notice