Exterior Wall Fire Testing, Design and Compliance
Sponsored by Owens Corning
Learning Objectives:
Understand the fire safety objective of NFPA 285 and its development history.
Understand how ASHRAE 90.1 Continuous Insulation and air/water-resistive assembly requirements have contributed to the rise of NFPA 285.
Understand the building situations that require NFPA 285 in the International Building Code.
Understand the state of the art, designing for NFPA 285 compliance.
Credits:
This test is no longer available for credit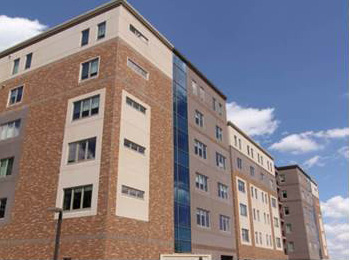 This course explains the NFPA 285 test method, its origin, its procedures, when it is required, and design considerations necessary to comply with it.
The course explains the fire/life safety objective of NFPA 285. Selected sections of the International Building Code are reviewed to identify the types of construction and circumstances that require NFPA 285 compliance. The criteria in ASHRAE 90.1 for Continuous Insulation and air/water resistive barriers are reviewed and identified as contributors to the rise of NFPA 285 requirements. To understand the key wall assembly layers that determine compliance, the course reviews insulation, air/water resistive barriers, and exterior cladding options. Design practices will be improved by familiarizing attendees with information sources such as manufacturer design guides, engineering analysis and the public database discussion.
| | |
| --- | --- |
| | Company Description: Please update if necessary. Owens Corning is a global leader in insulation, roofing, and fiberglass composite materials. Its insulation products conserve energy and improve acoustics, fire resistance, and air quality in the spaces where people live, work, and play. Its roofing products and systems enhance curb appeal and protect homes and commercial buildings alike. Its fiberglass composites make thousands of products lighter, stronger, and more durable. Owens Corning provides innovative products and solutions that deliver a material difference to its customers and, ultimately, make the world a better place. The business is global in scope, with operations in 33 countries. It is also human in scale, with approximately 20,000 employees cultivating local and longstanding relationships with customers. Based in Toledo, Ohio, USA, the company posted 2018 sales of $7.1 billion. Founded in 1938, it has been a Fortune 500® company for 64 consecutive years. For more information, please visit www.owenscorning.com |
Notice