Complete Steel Stud/Masonry Veneer Wall Systems
Sponsored by Owens Corning
Learning Objectives:
Understand the components of a complete wall construction system.
Understand how each component functions within the system and contributes to energy efficiency and weatherproofing.
Understand codes and standards that define the components and system function.
Understand specification practices for a wall system design that is consistent with the complete wall.
Credits:
This test is no longer available for credit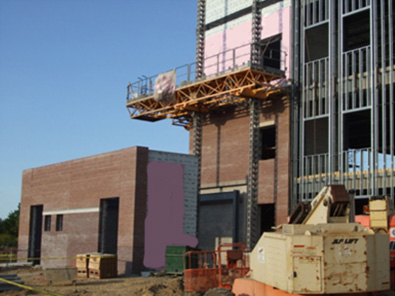 In today's high performance building market, specifying materials that work together as a complete wall system is more critical than ever. Systems can help designers meet new energy codes, reduce costs and improve building function and sustainability while making the design process faster and simpler.
This course will educate participants on the functional components and system attributes of the most common exterior wall system, steel stud with masonry veneer. The course will detail key system components such as continuous and stud cavity insulation, air/water resistive barriers, air sealing practices, masonry wall ties and water drainage/management practices. Key codes and standards will be reviewed to define system interaction and key specification practices to insure wall system designs are consistent with recent advances in building analysis, new code requirements, revised test methods, and a comprehensive, systems approach to wall systems.
| | |
| --- | --- |
| | Company Description: Please update if necessary. Owens Corning is a global leader in insulation, roofing, and fiberglass composite materials. Its insulation products conserve energy and improve acoustics, fire resistance, and air quality in the spaces where people live, work, and play. Its roofing products and systems enhance curb appeal and protect homes and commercial buildings alike. Its fiberglass composites make thousands of products lighter, stronger, and more durable. Owens Corning provides innovative products and solutions that deliver a material difference to its customers and, ultimately, make the world a better place. The business is global in scope, with operations in 33 countries. It is also human in scale, with approximately 20,000 employees cultivating local and longstanding relationships with customers. Based in Toledo, Ohio, USA, the company posted 2018 sales of $7.1 billion. Founded in 1938, it has been a Fortune 500® company for 64 consecutive years. For more information, please visit www.owenscorning.com |
Notice