Building Information Modeling (BIM) and Manufactured Complementary Building Products
Integrating design, drawings, specifications, and shop drawings in a BIM model
This course is no longer active
Sponsored by Nystrom, Inc.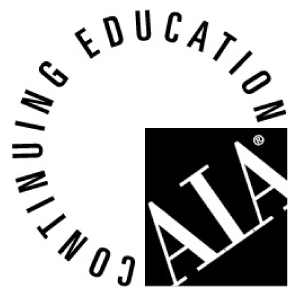 Continuing Education
Learning Objectives - After this course, you should be able to:
Recognize and explain the characteristics and definition of Building Information Modeling (BIM).
Explore and interpret the various types of BIM object information available from product manufacturers.
Differentiate between types of embedded product information related to integrated drawings, specifications and shop drawings for a project.
Evaluate some of the resources available for the application of BIM and assess how it applies to your own work.
Credits:
The process of designing, documenting, constructing, and maintaining a building is changing. Instead of treating these as separate steps, a truly more integrated way of thinking is emerging and, in many cases, being demanded by building owners. Building Information Modeling or BIM is one big part of that change and has been regarded as a central tool that has been bringing together architects, engineers, contractors, building owners, specialty consultants, product manufacturers, fabricators and others to look and think differently about the information that they use and the role that they each play in the design, construction and operation of buildings.
BIM DEFINITION AND CHARACTERISTICS
In order to better understand the nature of this important tool, let's take a closer look at how BIM is defined. According to the National Institute of Building Sciences (NIBS); "A Building Information Model (Model) is a digital representation of physical and functional characteristics of a facility. As such, it serves as a shared knowledge resource for information about a facility forming a reliable basis for decisions during its life cycle from inception onward."
The key here is that the BIM model becomes a long term shared resource for a building or facility from the earliest design conception, through construction, during the years it is operated and maintained, through any alterations, additions or adaptive re-use, all the way through to the end of its useful operating life and eventual demolition or deconstruction. Further, NIBS goes on to point out the following:

BIM and Complementary Building Products are used in virtually all buildings.
Photo courtesy of Nystrom, Inc.
 
"Some have identified BIM as dealing with only 3D modeling and visualization. While important and true, this description is limiting. A more useful concept is that a Model should access all pertinent graphic and non-graphic information about a facility as an integrated resource. A primary goal is to eliminate re-gathering or reformatting of facility information; which is wasteful."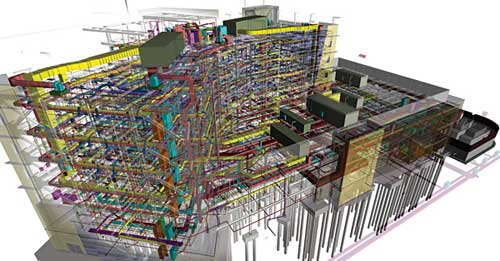 BIM Models are more than 3D computer models; they are an integrated information resource. (Source: McGraw-Hill Construction 2009 Smart Market Report - The Business Value of BIM)
Photo courtesy of GHAFARI Associates
Originally published in Architectural Record
Notice