Integrated BIM and Design Review for Safer, Better Buildings
How project teams using collaborative design reduce risk, creating better health and safety in projects
This course is no longer active
Advertorial course provided by NavisWorks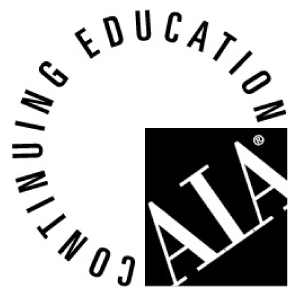 Continuing Education
Learning Objectives - After this course, you should be able to:
Apply the productivity and safety benefits of operating in a collaborative design process.
Communicate the use of 3-D graphic design tools across multiple organizations using diverse technology platforms, resulting in better, safer outcomes.
Evaluate the use of integrated design tools, BIM and design review for reducing project uncertainties, waste, risk, and creating safer projects for owners and developers.
Credits:
Most architecture, engineering, and construction professionals agree it's a foregone conclusion: building information modeling (BIM) heralds a new era in project delivery. Yet what's most significant today is the expanding power and benefit of BIM-the collaboration tools that enhance and integrate these database-driven, 3-D-capable applications. And the benefits of these BIM-driven solutions now accrue directly to facility end-users and occupants.
"BIM has moved from if to when, and from when to how, which is what people are focused on now: Establishing a common understanding of what has to go into the model when it moves from the design team to the construction team," says Rick Lowe, a partner in the Philadelphia law firm Duane Morris LLP.
On the one hand, BIM applications and add-ons allow project teams to enhance the sustainability and safety of their buildings. On the other hand there are design-review tools that allow disparate BIM platforms to communicate seamlessly, furthering and ensuring the same goals. These graphically explicit applications also support strong teaming environments and help ensure that the project vision is shared among all stakeholders. The result includes less risk for the team, the client, and the authorities having jurisdiction (AHJs), as well as safer, more effective structures for the owners and occupants.
Imagine the integrated delivery of a project. The architect has a BIM model; the mechanical/electrical/plumbing (MEP) engineers have a BIM model; and the structural engineer and other consultants may use BIM as well. Then the contractor has a model for use in phasing and sequencing the work, and major suppliers-the structural steel fabricator, for example-use a 3-D environment to detail and fabricate building components. Ideally, these "authoring tools" should interconnect: they should either be created with the same applications or "flow" from the originating architect/engineer's or owner's BIM model.
In reality, however, there may be four different BIM solutions used by these various "authors." So design review, or a collaborative production environment, is critical to ensuring successful project resolution: greater efficiencies and greater profits. "Without design review there would be no BIM coordination process as we know it today," says Mieczyslaw (Mitch) Boryslawski, Assoc. AIA, of View By View Inc., a BIM consulting firm based in San Francisco. "There are off-the-shelf display technologies available in which one can assemble such a large amount of 3-D data into a single model," says Boryslawski. "The compression technology and the ability to assemble large and complex 3-D models from almost any CAD application makes this application a must in the project-management tool box."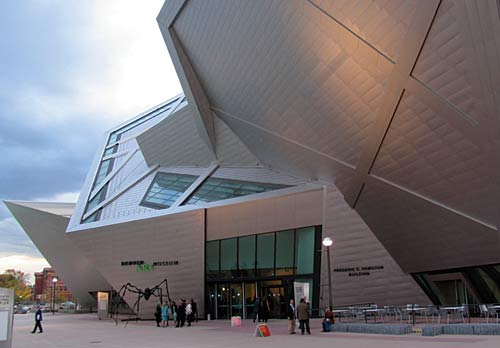 BIM was used extensively to design and coordinate the new Frederic C. Hamilton Building at the Denver Art Museum. The results helped to improve safety on the job site as well as improve the safety and health of building occupants and visitors.
Denver Art Musuem, Frederic C. Hamilton Building, CO, USA
Courtesy of Arup, New York, NY
As BIM authoring tools have become easier for design and construction firms to adopt and for professionals to learn to use, so has coordination become more accessible. "A design-review tool is easier to use than a BIM authoring tool," says Matthew Jogan, AIA, an architect with New York City's H3 Hardy Collaboration Architecture, "allowing team members who may not be literate with a BIM authoring tool to engage the model data and participate in the project workflow." One significant benefit is the large reduction in field changes reported by teams using the technologies.
Structural Engineers Report Benefits of BIM
(2006 survey of 1,266 structural engineers)

Significant overall benefits:
77%
Improved schedule/workflow:
59%
Internal production cost cuts:
36%
Project cost reductions:
29%
(Source: Structural Engineer/gostructural.com)
An additional challenge addressed through collaborative design review: "Through integration software, it appears as if it's in one model, but that doesn't mean that you can go in and change the model right there," Lowe explains. "If someone recognizes that a change has to be made, you send that back to the discipline who is responsible for it. In other words, you don't have the general contractor changing the structural steel design."
With such improvements in productivity, quality, liability and overall safety, those A/E/C professionals not using BIM are faced with a question: Why not?
Even the marketplace seems to demand BIM. The U.S. General Services Administration (GSA) requires certain BIM deliverables. At a meeting hosted by the National Institute of Building Sciences last year, the GSA's Steven Smith reported that poorly coordinated A/E drawings result in field difficulties -"inefficiencies, mistakes and delays" that account for billions in waste and a negative impact on facility life-cycle.
In a 2006 survey of 1,266 structural engineers, 77 percent of the respondents reported significant benefits from the use of the technology. About 60 percent listed improvements to schedule/workflow benefits, while just over a third described more efficient production within their firms. Overall project cost benefits accrued to about 30 percent of the engineers, too. The GSA's Smith noted that interoperable BIM data sharing stands to improve project delivery and ensure facility qualities that better meet occupant needs and make for "safer workplaces."
Originally published in Architectural Record.
Notice