Living the Good Life with Natural Stone
Residential projects—big and small—benefit from stone's natural beauty, durability, versatility, and sustainability
Sponsored by Natural Stone Institute
Learning Objectives:
Discuss a number of natural stone trends being used in a wide range of residential designs.
Explain how different types of cobblestones can be used to create a durable, old-world aesthetic for modern residential design.
Discuss ways in which the use of natural stone in residential design can support green building practices.
List a variety of types of natural stone and describe benefits and challenges of each in creating modern living spaces.
This course is part of the Natural Stone Academy
This course is part of the Natural Stone Academy
Below are a set of links to building type studies from Architectural Record, which are in-depth analyses of particular kinds of buildings, with photos, drawings, specifications, detailed descriptions, and design solutions. Click on each link below, read the article then complete the quiz to earn your credit and certificate of completion.
Residential projects—big and small—benefit from stone's natural beauty, durability, versatility, and sustainability. Natural stone's innate characteristics come through in myriad ways to create home designs that support green building practices, as well as the aesthetic and functional goals of a wide range of living spaces.
Historic Stonework Defines New Residential Design
Timeless material and thoughtful massing unite an upscale estate in one of Philadelphia's Main Line suburbs.
Heather Fiore
Residential Refinement
Calacatta Saturnia marble was favored to reinvent an antiquated kitchen in a Massachusetts estate to a stunning living space that functions for gourmet cooking and social gathering.
Jennifer Richinelli
LEED the Way with Natural Stone
Learn more about green building for homes. Find out what LEED credits are achievable with natural stone.
Stephanie Vierra, AIA, LEED AP BD+C
How to Use Natural Stone to Prepare Your Home for Autumn and Winter
Fall beckons, and with the new season comes another opportunity to refresh your home design.
Megy Karydes
Cobblestone and Sandstone Bring a Slice of History to Homes
Create old-world style in your designs using reclaimed or local cobblestones. This durable material lasts hundreds of years.
Teresa Meek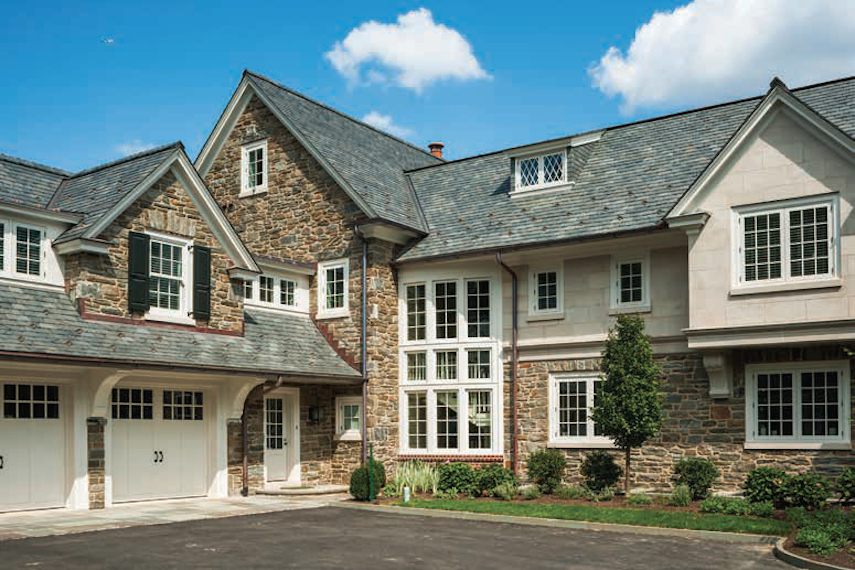 Photo courtesy of Natural Stone Institute
| | |
| --- | --- |
| | The Natural Stone Institute offers a wide array of technical and training resources, professional development, regulatory advocacy, and networking events for the natural stone industry. Learn more at www.naturalstoneinstitute.org. |
Notice