Nature and Nurture: The Sustainable Benefits of All-Glass Operable Double-Wall Systems
Activated by users, passive operable double-wall systems and balcony retrofits provide energy savings and access to nature.
This course is no longer active
Sponsored by NanaWall Systems Inc.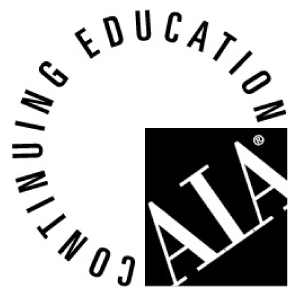 Continuing Education
Learning Objectives - After this course, you should be able to:
Discuss how glass operable wall systems can be integrated into passive sustainable design strategies in new and old buildings.
Discuss the energy-saving benefits of all-glass operable wall systems.
Identify the components of all-glass operable wall systems used as double-skin Façades.
Explain the relationship between buildings and human comfort based on access to nature and biophilic design principles.
Credits:
Architect Wolfgang Herich compares the design of his new office building in the Dutch town of Nijverdal to a sailing ship. Powered by the elements, this 27,000 sf three-story office, gallery and showroom can be actively controlled by its users. Completed in 2010, the designers and engineers targeted a goal of a climate-neutral sustainable building that uses less technology and more physics. By using an all-glass operable wall system, they created an intelligent, user-controlled building envelope that reduced energy consumption while increasing human comfort. According to Fred Mak, managing director, Solarlux, the Netherlands, "For us, sustainability is not an abstract term, it is something which is lived and breathed by our employees on a daily basis. In this building the focus is on the individual as the active party in a passive building."
The architecture faculty at TU Delft University Façade Research Group, The Institute for Applied Energy, is monitoring this office building and Flow Simulation as well as the Ifes Institute in Frechen, Germany, as part of a large research project. Over the next three years, technical data on the ventilation, temperature daylighting and the reduction of CO2 will be recorded to verify environmental performance. This project is an example of a new kind of passive solar all-glass operable double-skin Façade. Through the integrated design of its building components and user education, this climate-neutral building has already reported as much as an 80 percent carbon reduction in carbon emissions when compared with other buildings of its size, occupancy and location. In addition to reducing CO2 emissions, the use of this system as part of an integrated design strategy also reduced energy consumption, as well as increased the amount of fresh air providing natural ventilation.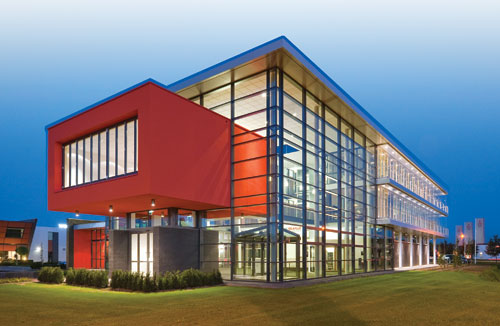 This light-filled, transparent office building at Nijverdal in the Netherlands uses all-glass operable wall systems and is a demonstration of climate-neutral design.
Photo courtesy of NanaWall Systems Inc.
Originally published in Architectural Record
Notice