Advances in computer software and computer technology make wood more viable as a structural component.
This course is no longer active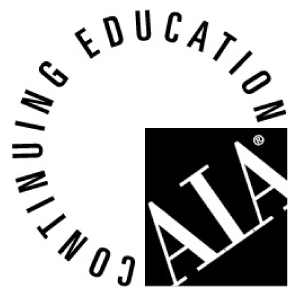 Continuing Education
Learning Objectives - After this course, you should be able to:
Understand why wood structures reduce a projects carbon footprint.
Explain why engineered wood products lower the risk of forest depletion.
Describe mass timber construction.
List some wood products that can be used in mass timber construction.
Credits:
Wood derived from responsibly managed forests is gaining traction among eco-friendly designers as the preferred building material primarily because the source is renewable and greatly offsets a project's initial carbon footprint. Unlike steel and concrete, both of which generate varying amounts of carbon during production, trees absorb carbon from the atmosphere as they grow and permanently sequester it in their fibers unless they rot or burn. Concurrently, advances in software and manufacturing technologies, coupled with innovative assembly techniques, are making it technically possible to quickly and economically design and build iconic shapes and large-scale buildings with wood-based products. Europe and, more recently, Canada are leading the way, but proponents believe that the approach will become more widespread as manufacturers ramp up production capability and building officials reassess outdated codes.
Carbon Sequestration
According to J. Eric Karsh, a principal at the engineering firm Equilibrium Consulting in Vancouver, British Columbia, 1 cubic meter of wood sequesters about 1 metric ton of carbon dioxide (CO2). In contrast, depending on the amount of cement used and the type of energy source, the production of 1 cubic meter of concrete can generate more than half a metric ton of CO2. The production of steel also generates significant carbon emissions. By specifying wood, an architect or engineer reduces the resulting structure's carbon footprint by more than 1 metric ton per cubic meter of material.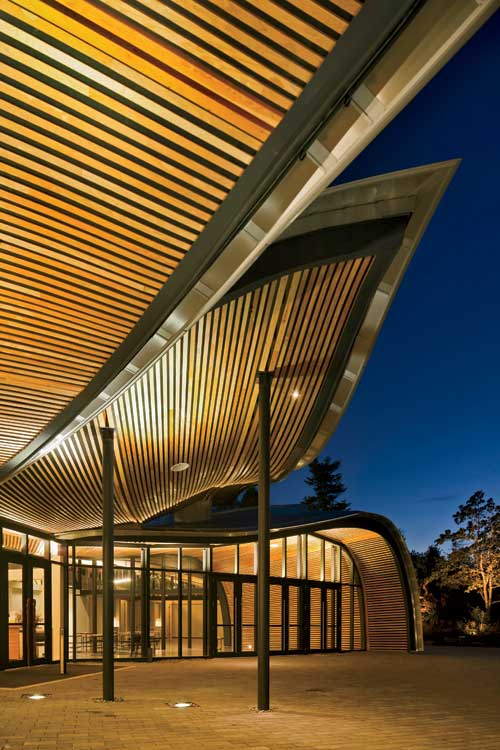 Perkins+Will developed a highly organic design based on a native orchid for the new visitor center at the VanDusen Botanical Garden in Vancouver.
Photo © Nic Lehoux
Originally published in GreenSource.
Notice