Windows and Sustainability: An Environmental Perspective
Windows and doors can contribute to green design and LEED® credits
This course is no longer active
Advertorial course provided by Pella® Windows & Doors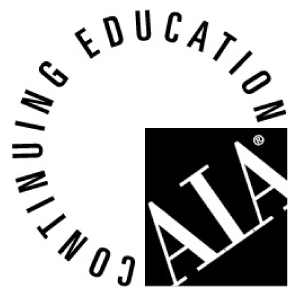 Continuing Education
Learning Objectives - After this course, you should be able to:
Describe the Leadership in Energy and Environmental Design (LEED®) Green Building Rating System from the U.S. Green Building Council.
Discover how windows can contribute to LEED certification.
Explain the environmental impacts of wood, aluminum, and vinyl window frames.
Credits:
Former Vice President Al Gore has used the success of An Inconvenient Truth, which won an Academy Award for best documentary film, to educate the public about global warming, climate change, and the need for energy-efficient public policies. As a result, a design issue that has long been of great concern to architects and the building industry has captured the imagination and attention of the media, public officials, business communities, and global citizens of every generation who wish to inhabit a healthier planet.
"Buildings and their construction account for nearly half of all the greenhouse gas emissions and energy consumed in the U.S. annually. This includes energy used in the production and transportation of materials to construction sites, and energy used to operate buildings. Looked at another way, America's buildings emit as much carbon as the entire economies of Japan, France, and Great Britain combined. Architects who understand and apply sustainability principles contribute to increased energy efficiency and building occupant performance, while lowering energy costs and the environmental burden of buildings on the environment," says R.K. Stewart, FAIA, principal of Gensler, San Francisco, and 2007 AIA National President.
According to Edward Mazria, AIA, founder of Architecture 2030 (www.architecture2030.org), U.S. annual energy consumption is projected to increase by 37 percent and greenhouse gas emissions by 36 percent over the next 20 years. Global energy consumption is expected to increase by 54 percent over this same period. Promoting sustainable design practices will curb emissions and reduce global warming. Resource conservation can contribute to achieving a minimum of 50 percent reduction from the current level of consumption of fossil fuels used to construct and operate buildings by the year 2010.
This article will explore how the Leadership in Energy and Environmental Design (LEED®) Green Building Rating System guides architects through a process that promotes sustainable best practices. Opportunities for obtaining LEED credits with windows, using LEED-NC, Version 2.2, will be discussed, along with a comparison of the sustainable qualities of wood, aluminum, and vinyl window frames.
U.S. Green Building Council
The U.S. Green Building Council (USGBC) is a national nonprofit organization that was formed in 1993, with a membership of building industry groups and individuals. The committee-based organization has developed industry standards, design practices, policy advocacy, information exchange, and education tools. USGBC developed and runs the LEED Green Building Rating System.
The goal of sustainable design is to create high-performance buildings. This concept evolved from various concerns and needs within society and the building industry. Green design is a term referring to design and construction practices that significantly reduce or eliminate the negative impact of buildings on the environment and occupants in five areas:
Sustainable site planning
Safeguarding water and water efficiency
Energy efficiency and renewable energy
Conservation of materials and resources
Indoor environmental quality
According to the U.S. Department of Energy (DOE), in 2001, buildings consumed two-thirds of U.S. electricity use, one-eighth of water consumption, and transform land that provides valuable ecological services. In 1998, the U.S. Environmental Protection Agency (EPA) found that over 136 million tons of construction and demolition waste were generated in the U.S., at approximately 2.8 lbs/person/day.
Green building provides many benefits to society that improve the quality of life, from environmental, economic, health, and safety, to community perspectives. The net effect is to:
Reduce impacts of natural resource consumption
Protect air and water quality, biodiversity, and ecosystem health
Improve economics of building operations, asset value, worker productivity, and the local economy
Enhance building occupant health and safety, relating to risk management
Minimize strain on local infrastructure, such as landfills, water supply, stormwater sewers and related development and costs; decrease transportation development and maintenance for roadways, and encourage better performance of mass transit systems.
At the Lakeside Nature Center in Kansas City, aluminum-clad wood fixed windows with low-E glass provide a beautifully framed connection to the outdoors while allowing maximum daylight with minimum heat gain.

Courtesy of Pella Corporation
LEED is a national benchmark for high-performance green buildings. It promotes sustainable design and construction, and facilitates positive results for the environment, occupant health, and financial return. LEED provides a green standard of measurement that can prevent greenwashing, or false, exaggerated claims, and advances integrated design processes. This rating system is a design guideline that identifies industry leadership, stimulates green competition, raises consumer awareness, and has transformed the marketplace with sustainability concepts.
LEED offers building owners and operators tools to have an immediate and measurable impact on building performance and implement a whole-building approach to sustainability, through the aforementioned five areas of human and environmental health. LEED provides a method to document success for every building type and life cycle phase, through several programs including LEED-NC for New Commercial Construction and major renovation projects.
LEED-NC
Since inception, LEED programs have been updated periodically with new releases. LEED-NC 2.0 was released in 2000. As of January 1, 2006, all new projects must be registered under Version 2.2. Windows and doors can contribute to one prerequisite and up to 25 points.
Designers should verify the latest applicable versions and their criteria. The LEED rating system is on a five-year review cycle with the development of LEED-NC Version 3.0, in progress.
The whole-building approach encourages and guides a collaborative, integrated design and construction process. LEED is performance-based where possible, compatible with standard design processes, self-evaluating, self-documenting, but not self-certifying. Certification is done solely by USGBC. There are four levels of LEED-NC certification, using a point system: Certified level (26-32 points); Silver (33-38 points); Gold (39-51 points), and Platinum (52-69 points).
The LEED rating system certifies buildings, not building materials. However, building materials can contribute to achieving LEED points, only a few of which are dependent upon third party certification or proving equivalence to a given standard.
LEED-NC point distribution is spread throughout five credit categories: Sustainable Sites: 22 percent; Water Efficiency: eight percent; Energy and Atmosphere: 27 percent; Materials and Resources: 20 percent; and Indoor Environmental Quality: 23 percent.
These five environmental categories are divided into credits. For each credit, the rating system identifies the intent, requirements, and technologies or strategies to obtain the credit. One or more points are available within each credit, and points are achieved by meeting the requirements. Most categories contain prerequisites. All seven prerequisites must be met in order to qualify for any certification level. In addition to the five environmental categories, there is also an Innovation and Design Process category, for a total of six categories, seven prerequisites, and 69 possible points.
Notice