The Renaissance of the Restroom
A closer look at five projects redefining the common experience in this private space
Sponsored by ASI Group and Scranton Products®
Learning Objectives:
Specify restroom compartments for the K–12 space designed to keep children safe and comfortable with child-sized partitions, no-lock door knobs, and no-pinch finger guards.
Describe the various partition features that can be used to eliminate sightlines and create high-privacy restroom compartments.
Identify the qualities of the high-density polyethylene (HDPE) material that contribute toward earning LEED v4 credits.
Create stadium restrooms that support health and hygiene by ensuring they are equipped to dispense enough soap and paper towels to manage the peak-time rush and offer more hygienic hand dryers.
Credits:
This course can be self-reported to the AIBC, as per their CE Guidelines.
This course is approved as a Structured Course
Approved for structured learning
Approved for Core Learning
This course is approved as a Core Course
Course may qualify for Learning Hours with NWTAA
Course eligible for OAA Learning Hours
This course is approved as a core course
This course can be self-reported for Learning Units to the Architectural Institute of British Columbia
This test is no longer available for credit
Walk into any restroom in the United States, and chances are that there is probably room for improvement. Whether it's the gaping sightlines that offer glimpses inside an occupied stall; empty dispensers of soap, paper towels, or toilet paper; a hand dryer that does not seem to effectively dry hands; a haphazard layout that sends users zig-zagging from the stall to the sink to the dryer to the door; mistakes in ADA compliance; or any number of assaults on the senses that often occur in this sensitive space, restrooms today can be designed to support the basic needs of their occupants in a much better way.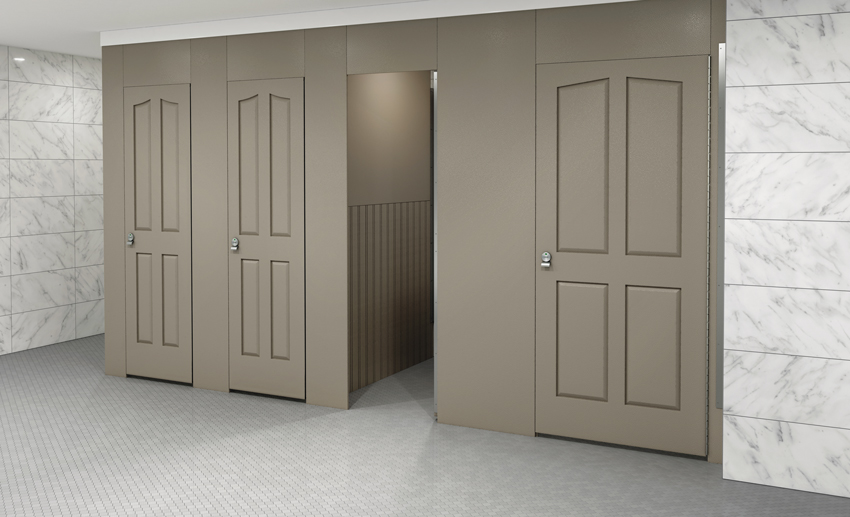 Photo courtesy of Scranton Products®
The surprising truth about the restroom space, from a design perspective, is that while these areas are critical for the day-to-day occupancy and overall functionality of any building, their design is often lower priority than the more readily visible but less crucial areas. In the past, it was common practice to use a master specification for a restroom space, essentially delivering banal, cookie-cutter restrooms to project after project. Unfortunately, the layout, partitions, materials, and accessories contained within the master specification also delivered a lackluster experience that left occupants often complaining publicly about this private space.
Today, there are new product solutions available to address many of the common complaints that users make about restrooms. New types of partitioned compartments and restroom accessories can improve the level of privacy occupants feel in the stall; ensure a sufficient supply of paper towels, soap, and toilet paper is available; streamline the stall-to-sink-to-dryer route; make restrooms easier to maintain and more difficult to vandalize; and feature a distinguishing style that complements the aesthetic themes found in the other interior spaces of the building.
While the specific goals for any restroom project are informed by the building type, the anticipated occupants who will use the facilities, and the statement that designers and owners wish to make in the space, the partitions and restroom accessories selected for the space can be instrumental in achieving them. This course will explore five very different projects—an elementary school, a commercial office space, a hospital, a stadium, and the exquisite Zaha Hadid-designed Port House in Antwerp, Belgium—each showcasing the way these new solutions can be used to create a better modern restroom.
Originally published in Architectural Record
Notice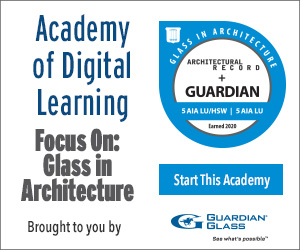 The Renaissance of the Restroom
Buyer's Guide
Introducing VELARE™ – Modular, Self-Contained, Concealed

ASI's new space-saving mirror cabinet is designed to tuck away clutter, concealing an automatic soap dispenser and your choice of a paper towel dispenser or high-speed hand dryer. Backlit etched icons add sophistication, making Velare™ ideal for iconic buildings, while the dispensing capacity makes it suitable for any high-traffic environment. Another reason to specify ASI!
Aria Partitions

It's time to expect more out of your restroom. Aria Partitions provide extreme privacy, many design choices, and innovative features that will significantly upgrade the look of your room and add a whole new level of privacy. With millions of design combinations, your experience will be anything but boring.