A new certification system for buildings places the occupant at the center of sustainable design.
Architectural Record
Learning Objectives:
Explain the goals of WELL.
Outline the structure of WELL 1.0 and explain how it helps define the relationship between human health and the built environment.
Discuss how WELL differs from more established green building-rating systems such as LEED.
Discuss the challenges that the certification process poses for design teams.
Credits:
This course is approved as a core course
This test is no longer available for credit
A building can promote the well-being of its occupants in a variety of ways?—just ask any architect. Some will say it should be free of toxic chemicals. Others might argue that the design should discourage occupants from being too sedentary. Still others will maintain that a building must foster ways for its users to be productive and happy. Now a new certification program called WELL is available. This set of health-centered guidelines could help architects and other professionals define more precisely the relationship between wellness and the built environment.

Continues at architecturalrecord.com »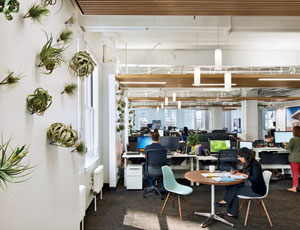 Photo © Bruce Damonte
Originally published in Architectural Record.
Originally published in June 2015
Notice