The Future Looks Bright: Energy-Efficient Lighting Technologies
New advances in controls, fixtures, lamps and more help reduce energy costs and environmental impact.
This course is no longer active
Sponsored by Engineered Lighting Products, Journée Lighting, Kim Lighting, and WattStopper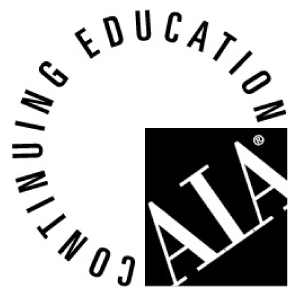 Continuing Education
Learning Objectives - After this course, you should be able to:
Discuss recent green building initiatives related to lighting and energy efficiency.
List techniques and technologies for more energy-efficient lighting.
Explain how such products as LEDs and bi-level controls work.
Describe how the integration of daylighting and electrical lighting benefits building owners and occupants.
Credits:
There's a revolution happening in lighting. While it has already been described as the "low hanging fruit" of energy-efficiency upgrades by more than one green building expert, today's new technologies, products and systems in the lighting industry are creating new opportunities to benefit the environment, end-users, and owner finances.
Private-sector interest in these advances has been buttressed by public policy, including more stringent energy codes. Reaffirming our government push for low-energy lighting, U.S. Department of Energy (DO E) Secretary Steven Chu recently announced more than $37 million from the American Recovery and Reinvestment Act to support high-efficiency, solid-state lighting (SSL) projects, such as light-emitting diodes (LEDs). Rebates and financial incentives have included the Commercial Buildings Tax Deduction, an Energy Policy Act of 2005 program of tax deductions capped at $1.80 per square foot, spurring interest and investment.
As energy prices continue to rise along with concerns about the environment, municipalities across the nation are investing millions to replace out-of-date lighting systems. In Anchorage, new LED streetlights draw 50 percent less energy than existing luminaires, saving the city $360,000 a year. By the time the lighting project is complete, the city's 15,700 replacement lamps will be saving Alaskans $1.7 million annually.
Another factor driving energy-efficient lighting is the need to relieve utility grids, which are operating at maximum capacity to meet ever-increasing demand - and not just during hot and cold months. On average, peak demand will increase by almost 15 percent by 2018, says a 2009 report by the North American Electric Reliability Corporation.
"The truth behind saving energy is to hold off on making more energy plants," says Tom Lueken, product manager with Kim Lighting. "You'll save money the day you start using an energyefficient product, but the cost of energy will go up proportionately as the years go by."
On the consumption side, better lighting technology such as smart controls, LED and induction sources, and architectural luminaires are also driving new demand. "Much of the technology has existed for many years but has improved vastly and is now less expensive, such as dimming fluorescent fixtures or solutions that introduce daylighting into the space," says Lauri Maines, LC, president of Engineered Lighting Products, Inc. (ELP). Energy management systems more frequently tie into lighting, a fact reflected by the introduction of an intelligent buildings pavilion at Lightfair 2009. Even stand-alone fixture controls offer significant savings - up to 50 percent of total lighting power. Reduced run times also reduce maintenance needs, make lamp replacements less frequent, and extend product life span.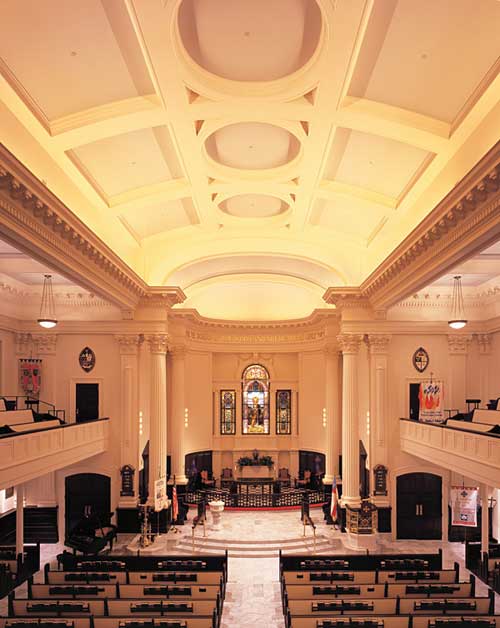 Photo: ELP
Originally published in GreenSource
Notice