Technologies for Energy Efficiency
Professionals have many choices for the delivery of energy-efficient solutions to their clients, from harnessing the sun for solar hot water, to providing options for indoor air delivery and using energy-efficient windows.
This course is no longer active
Sponsored by Heliodyne, Milgard Windows & Doors, The Modern Fan Co., Tate Access Floors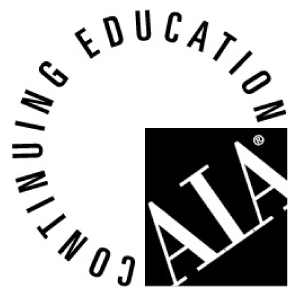 Continuing Education
Learning Objectives - After this course, you should be able to:
Explain the components of a solar hot water heat transfer appliance.
Discuss the benefits of using fans in both residential and commercial buildings.
Recognize the three dimensions of energy-efficient window design.
Discuss the advantages of raised floor air plenums and raised floors for high-performance energy savings.
Credits:
THE CALL FOR ENERGY EFFICIENCY
In June, 2009, President Obama and U.S. Energy Secretary, Steven Chu, announced a major initiative towards promoting energy efficiency. "One of the fastest, easiest, and cheapest ways to make our economy stronger and cleaner is to make our economy more energy efficient," said President Obama. "That's why we made energy efficiency investments a focal point of the Recovery Act. And that's why today's announcements are so important. By bringing more energy-efficient technologies to American homes and businesses, we won't just significantly reduce our energy demand; we'll put more money back in the pockets of hardworking Americans."1
For professionals, this means new incentives for increasing the energy efficiency of buildings. Manufacturers are responding to this call with new technologies and new corporate commitments. "Advancing energy efficiency as an important first step toward sustainability makes sense no matter how you approach it. Whether it is about home efficiency, vehicle efficiency or large-scale building efficiency, we all have a role to play. The renewed focus on personal and corporate financial responsibility furthers the attractiveness of the myriad solutions available today to consumers and businesses, it adds up financially as well. It's about more than carbon emissions it's also about the bottom line," commented Scott Alwine, LEED AP, and Marketing Manager at Tate Access Floors.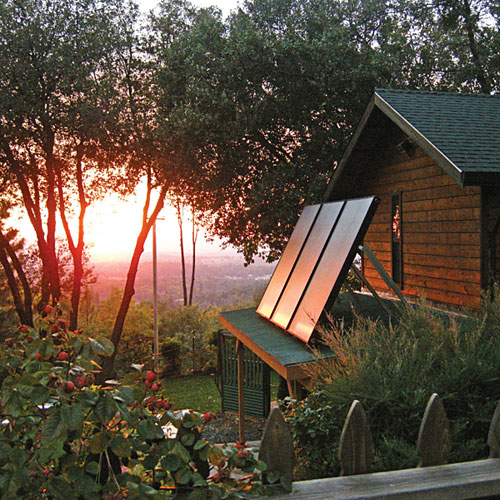 Hot water from the sun adds to the environmental serenity of this lake house view.
Photo courtesy of Amador Solar
Originally published in GreenSource
Notice