Strategies for More Sustainable Exterior Solutions
From growing walls to glowing glass, professionals can choose sustainability through the use of exterior building products that will help conserve water resources, manage living systems and daylgiht.
This course is no longer active
Sponsored by Formulated Solutions LLC, greenscreen®, IRONSMITH, Jockimo Inc., Kim Lighting, SOIL RETENTION, YKK AP America Inc.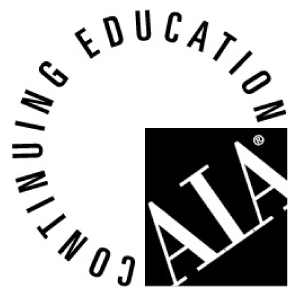 Continuing Education
Learning Objectives - After this course, you should be able to:
Apply sustainable design principles to building living habitats as well as to provide water conservation in vertical, horizontal and planted installations.
Discuss the selection of a wall coating system based on its performance, embodied energy and sustainable properties.
Describe an exterior LED optical system that controls glare, saves energy and can be applied to dark sky planning codes.
Apply product attributes to provide an opportunity for daylight harvesting, durability and safety in glass flooring.
Credits:
There is beginning to be a rich consensus that it is better to build within the framework of environmental design rather than to ignore the living systems of our planet. Design stewardship means that professionals are now creating living habitats, buildings that breathe, environments that protect water resources and capture daylighting.
In the 1990s as a response to the emerging knowledge that buildings were wasting natural resources and energy, the AIA Committee on the Environment provided a list of measures to be used as metrics when selecting building systems. This article will describe some of the ways in which manufacturers are meeting the challenges posed by the AIA as well as the U.S. Green Building Council, to provide products that are beneficial to the environment.
Consider Building a Living Environment
"Managing the organic environment can be a challenge to the designer as well as the community that is required to nurture its growth patterns," says Paul Bambauer, President of IRONSMITH. Growing living screened façades, planting trees downtown or creating garden paving systems may require the integration of natural materials with other building systems, or at a minimum, the understanding of how to manage or design for a changing, living environment. Moreover, according to James Sable at greenscreen®, designing for nature "is more efficient building energy performance as well as human well-being. It is the means to embrace nature rather than protect from nature − by design. Natural spaces are designed to welcome humans and increase the daily experience of human life."
Incorporating natural systems also includes low impact design for water conservation as well as the high impact designs for dark sky lighting and daylight harnessing. As Jim Engelke, ASLA, LEED AP, from SOIL RETENTION states, "It's important to recharge our aquifers because the scope of our development has increased the amount of impervious surfaces and thus reduced their ability to recharge themselves. Whether from rooftops or roadways, water is conveyed off into storm drains to rivers and oceans, but the earth is not receiving its fair share."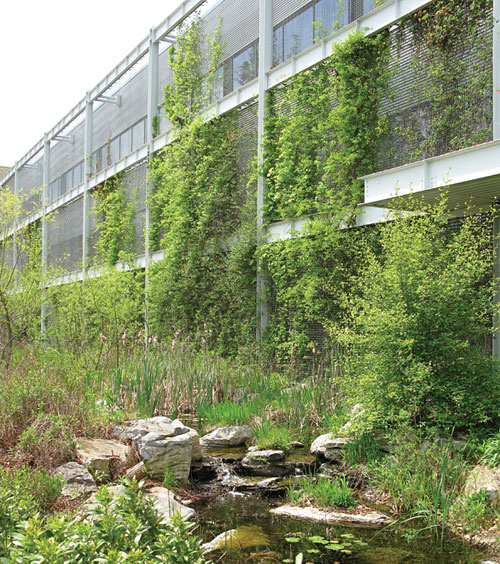 At the National Wildlife Federation Headquarters in Reston, Virginia, a living habitat is incorporated into the building façade.
Photo courtesy of James Sable / greenscreen®
 
Controlling lighting at night, a "dark sky" practice, means that the design professional can provide both a safe nighttime environment without prohibiting a view of the night sky and stars to the surrounding neighborhood. According to April Ruedaflores, Marketing Manager of Kim Lighting, "Designers should be able to harness light and place it where it is needed."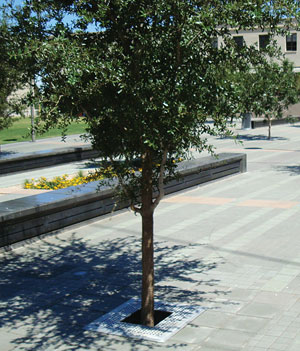 Phoenix Civic Space Park features paver grates with unfinished aluminum trim rings to provide stormwater management.
Photo courtesy of Carol Brennan Associates
When using glass flooring to provide daylight harvesting, Tim Czechowski of Jockimo Inc. remarks, "There is an old saying, 'knowledge is power,' and that in order to choose the very best glass flooring and glass treads/steps, one must learn as much information as possible about the product. Glass flooring is a liability product and in turn, using the safest possible glass flooring solution possible is critical when specifying it for projects."
In the response to new market demands for materials that are safe for the environment, new products are now available that provide even more sustainability. As an example, a thin exterior surfacing system, with high thermal properties is made from cement rather than a petroleum product. John Garuti Jr. of Formulated Solutions LLC notes that it is now possible for chemistry to "provide the means to redefine a wall system, combining durability, flexibility, increased permeability and hydrophobicity − all within a zero-VOC cementitious system."
Codes and standards are growing green, merging and creating new regulations. "Specifying systems that exceed code will help meet the new initiatives of the Department of Energy which is encouraging the U.S. construction market to build energy efficient buildings. The commercial fenestration market has improved over 50 percent in energy performance in the last 5 to 10 years and continues to focus on recycled content, life cycle performance and waste stream avoidance to bring the industry to new heights of sustainable building." says Mike Turner, Vice President of Marketing for YKK AP America Inc.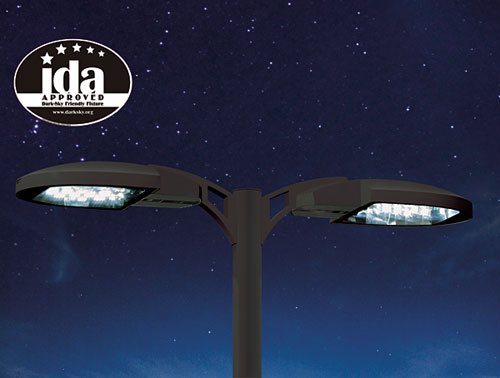 Fixtures that provide dark sky lighting can have a dark sky seal of approval.
Photo courtesy of Kim Lighting
Originally published in Architectural Record
Notice