Roofing Strategies Reach New Heights: Sustainable Options for a Key Building Element
This course is no longer active
Sponsored by Quest Construction Products, Roof Products, Inc., US Tile Company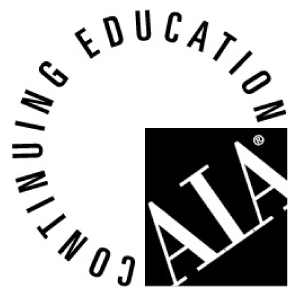 Continuing Education
Learning Objectives - After this course, you should be able to:
Identify some characteristics of a sustainable roof.
Discuss sustainable roofing options for low-and steep-sloped roofs.
Articulate the importance of prefabricated roof curbs.
Define the characteristics of a "cool roof."
Credits:
Offering far more than mere protection from the elements, a roof can define a building's aesthetics, and add beauty, drama and distinction to the look and feel of any project. Today's roofs can also be sustainable building elements in their own right, upping the green quotient of the structure they cover.
 Sustainable roofs share several characteristics: some are built with materials created with minimal energy consumption and that have no negative impact on the environment. They require limited maintenance, are easily repaired and generate limited waste throughout their life cycle - and they're designed for long-term performance and extended life spans. These key goals are even more vital in light of current statistics. The U.S. Department of Energy (DOE) estimates that over a building's lifetime, some roofs need to be replaced an average of four times. Nearly three quarters of the roofing work done in the United States, in fact, is re-roofing, with old roofs pegged as the second largest contributor to solid waste generation, as well as being the second most prevalent castoff found in the nation's landfills. According to the Oak Ridge National Laboratory, most of this waste is from asphalt built-up roofing and modified-bitumen roofs removed prior to re-roofing - though tons of waste is generated by other types of roofing systems during both installation and tear-off.
Sustainable roofs also conserve energy through the thermal efficacy of materials used - an area which has received considerable attention. Just as dark clothes make you warmer, dark surfaces in the sun can become up to 70 degrees Fahrenheit hotter than the most reflective white surfaces. Dark roofs can also transfer some of that heat inside the building, boosting air-conditioning demand and energy bills. What's more, dark roofs jack up the temperature around them, adding to the heat island effect.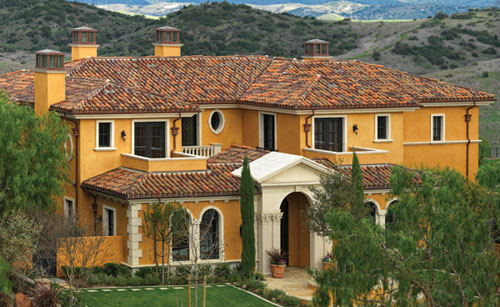 A natural tile roof is an aesthetic and sustainable choice.
Photo courtesy David Ricketts at FX Imaging Inc.
 
The solution is a cool roof - defined by the Cool Roof Rating Council (CRRC) as one that "reflects and emits the sun's heat back to the sky instead of transferring it to the building below." A growing list of states and cities are already mandating cool roofs. "What's driving the change in roofing systems is cool roof legislation, but also a growing concern for the environment and a sustainability awareness that didn't exist twenty years ago," says Nick Causey, executive vice president for Quest Construction Products and former president of Hydro-Stop, noting that architects and users alike are increasingly interested in roof systems that last longer and promote green goals. "A roof is one of the most important building elements in terms of sustainability," says Rich Thomas of the US Tile Company. With so much at stake, it behooves architects to make the right choice for a particular project. This article will discuss roof systems, roof flashings and curbs and new sustainable roofing products that represent sustainable options for today's buildings.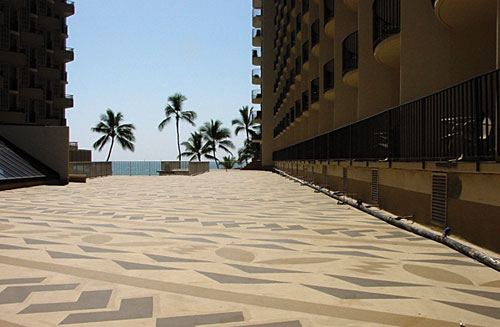 A fluid-applied roof can be both waterproof and beautiful as in the example at the Waikiki Beach Walk Outrigger Hotel in Honolulu.
Photo courtesy of Hydro-Stop/Quest Construction Products
Originally published in Architectural Record
Notice