Creating buildings for adaptation to changing climate conditions
Sponsored by Cascade Architectural and C.R. Laurence Co., Inc.
Learning Objectives:
Identify and recognize accepted principles associated with resilient building design for the safety of people and the integrity of buildings.
Assess the durability and safety performance aspects of glass and glazing systems as they relate to resilient and sustainable design.
Explain the capabilities of coiled wire fabric in protecting people and property from damage and harm in both common and severe conditions.
Determine ways to incorporate the principles presented of public safety and resilient design into specific buildings as shown in case studies.
Credits:
This course can be self-reported to the AIBC, as per their CE Guidelines.
As an IACET Accredited Provider, BNP Media offers IACET CEUs for its learning events that comply with the ANSI/IACET Continuing Education and Training Standard.
This course is approved as a Structured Course
This course can be self-reported to the AANB, as per their CE Guidelines
Approved for structured learning
Approved for Core Learning
This course can be self-reported to the NLAA
Course may qualify for Learning Hours with NWTAA
Course eligible for OAA Learning Hours
This course is approved as a core course
This course can be self-reported for Learning Units to the Architectural Institute of British Columbia
This test is no longer available for credit
Buildings are routinely designed to meet the needs of the local site, average weather conditions, and climate. However, when those local weather and climate conditions change or become more intense than historical data suggests, it is incumbent upon design professionals to adjust building designs accordingly. The fairly recent widespread observance of such changes include an increase in the intensity or quantity of severe weather events such as hurricanes, tornadoes, heavy rain, wind, drought, etc. These conditions are leading to impacts on communities and buildings, including water-related events such as flooding and sea level rise, hot and dry conditions that are literally sparking wildfires around the world, and severe wind events that cause direct damage to buildings and infrastructure.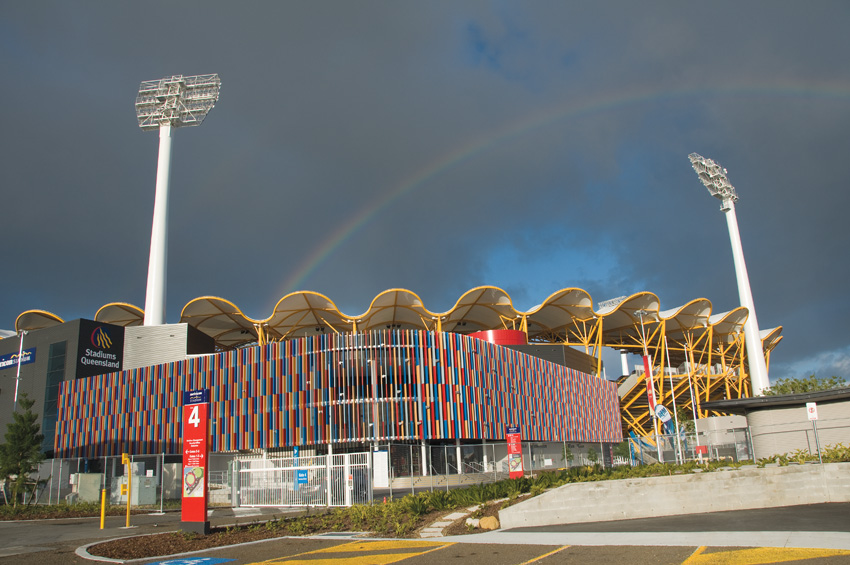 Photo courtesy of Cascade Architectural
Creating buildings to be resilient so that they can bounce back and be usable following a severe weather event involves making some intentional design decisions on the types of products, materials, and building systems used.
Recognizing severe weather and related events as a design issue is a first step. Determining an appropriate design response is the next. This course looks at some of the basic issues of resilient design and some examples of specific design strategies that can be implemented to create buildings that can remain resilient in the face of increasing changes and challenges.
Defining Resilient Design
Resilience, resilient design, resiliency—these terms seem to get used interchangeably but without a lot of clarity sometimes on what is being talked about. A not-for-profit organization called the Resilient Design Institute (RDI) has done a good job of sorting these out for us. It defines the general term "resilience" as "the capacity to adapt to changing conditions and maintain or regain functionality and vitality in the face of stress or disturbance. It is the capacity to bounce back after a disturbance or interruption." This is consistent with the way the word resilience is used in general (e.g., resilient flooring "bounces back" after being stressed from foot traffic) and reflects a broad-based understanding. If this quality of resilience is what we seek in our buildings and communities, then it needs to be specifically and intentionally part of the design. Hence, the RDI defines resilient design as "the intentional design of buildings, landscapes, communities, and regions in order to respond to natural and man-made disasters and disturbances—as well as long-term changes resulting from climate change—including sea level rise, increased frequency of heat waves, and regional drought." In short, it acknowledges that there are specific, identifiable issues that warrant equally specific design responses.
To provide design professionals with some guidance on how to achieve successful resilient designs, the RDI offers a variety of insights and resources, including its 10 Resilient DesignPrinciples available at www.resilientdesign.org.
In addition to RDI, the AIA and other organizations have adopted positions and policy statements on resilient design and offer programs for architects and community leaders. These include the "Reframing Resilience" initiative of the AIA and the Design and Resilience Teams (DARTs) offered through the AIA's Center for Communities by Design. More information is available on these programs at www.aia.org.
With all of the above in mind, we look next at some specific ways to implement resilient design into buildings. These examples are applicable to all building types in a wide variety of locations and contexts.
Originally published in Architectural Record
Originally published in March 2020
Notice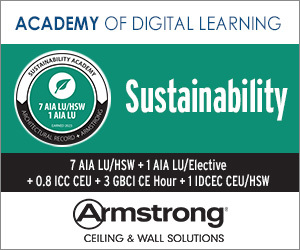 Resilient Design
Buyer's Guide
Fabricoil® Coiled Wire Fabric Transforms Parking Garage

Cascade Architectural provided the fully engineered Fabricoil® coiled wire fabric systems for the Building 4 parking garage on the HCA Campus in Nashville, Tennessee. The company is a leading manufacturer of coiled wire fabrics for a wide variety of applications. The Fabricoil® product meets all of the functional requirements—most notably ventilation, fall protection, and long life cycle.
GRS Laminated Glass Railing System

The GRS Laminated Glass Railing System features advanced dry-glaze technology and a precision-torque installation tool that automatically levels and plums the glass panels for enhanced sightlines. The system is impact resistant and has Florida Product Approval. It is also ICC-ES certified, which takes the guesswork out of meeting building codes nationwide.