Pushing Prefabrication: From entire buildings to discrete components, the use of off-site construction is expanding across multiple building types.
Architectural Record
Learning Objectives:
Describe how project teams are using prefabrication as an alternative to traditional construction methods and explain how the approach can save time and money, and reduce construction waste.
Outline which building typologies and components are best suited for prefabrication.
Explain why off-site construction can result in better-performing buildings and safer construction sites.
Discuss the role of virtual construction and digital technology in prefabrication.
Credits:
This test is no longer available for credit
The Los Angeles structural engineer Richard Bradshaw talks about his first experience with large-scale prefabricated construction in terms that are less than affectionate. "It never really made sense to me," he says now, more than 45 years later. Bradshaw worked with architect Welton Becket, who was collaborating with United States Steel and the Walt Disney Company to build a hotel, the Contemporary Resort, for Disney's theme park in Orlando. The three collaborators conceived the project, which opened in 1971, to demonstrate the potential for prefabrication in steel construction.
Continues at architecturalrecord.com »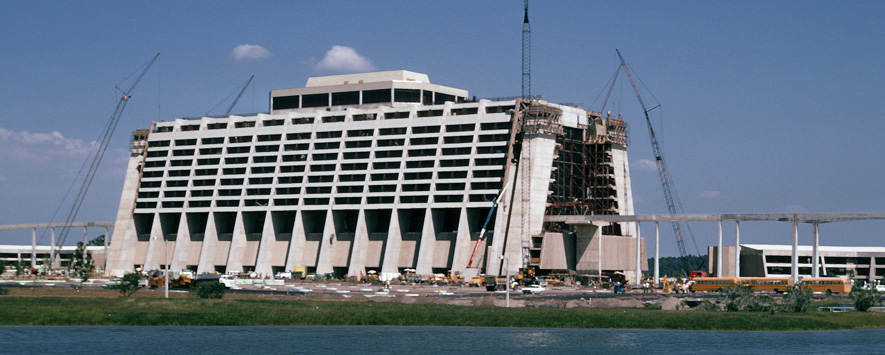 © Disney
PREFAB PIONEER Disney's Contemporary Resort hotel in Orlando, designed by Welton Becket and opened in 1971, included nearly 500 prefabricated guest rooms built in a factory less than two miles away.
Originally published in Architectural Record
Originally published in August 2016
Notice