Poppers and Floppers and Porches, Oh, My!
Gensler creates a building that breathes for a client with a deep commitment to sustainability
Architectural Record
Learning Objectives:
Explain the integration of natural and mechanical ventilation at the Tower at PNC Plaza.
Explain how the tower's climate-control system operates in different seasons and different conditions.
Describe the design and simulation process that helped refine this climate-control scheme.
Outline the history of natural ventilation in office towers.
Credits:
This test is no longer available for credit
Gensler's new 545-foot-tall Tower at PNC Plaza is hardly the tallest skyscraper in downtown Pittsburgh. That distinction belongs to Harrison, Abramovits & Abbes's 841-foot-tall U.S. Steel Tower, built more than four decades ago. But, even so, PNC can make some large claims for its new headquarters. The financial services corporation boasts that the $400 million project, which officially opened on October 1, is the greenest office tower—not just in the city, but the world.

Continues at architecturalrecord.com »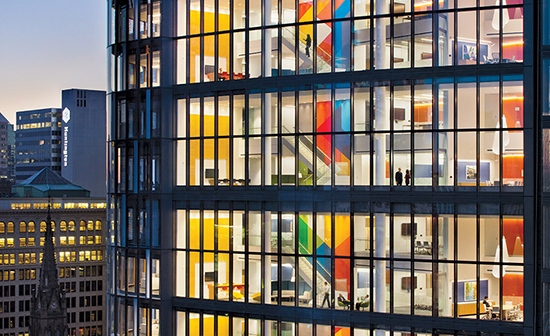 Photo © Connie Zhou
Originally published in Architectural Record
Notice