Three important buildings with new sites demonstrate the challenges and opportunities of relocation.
Architectural Record
Learning Objectives:
Debate the ethical issues involved in moving significant buildings.
Describe different methods for relocating buildings.
Describe methods for preventing damage to structure, finishes, and other original fabric when a building is moved.
Discuss the challenges presented by moving the Bachman Wilson House, the Winton Guest House, and the North Prospect Church.
Credits:
This test is no longer available for credit
Architects spend a great deal of time making sure their buildings stay put. But the whims of nature and real-estate development can uproot the best of plans and make relocating an important structure the only way to save it.
Most historic-preservation professionals are loath to sanction the relocation of a significant building except under the most extreme circumstances. "It has to be the last resort," says Xana Peltola, Heritage Preservation Specialist for the state of Minnesota.

Continues at architecturalrecord.com »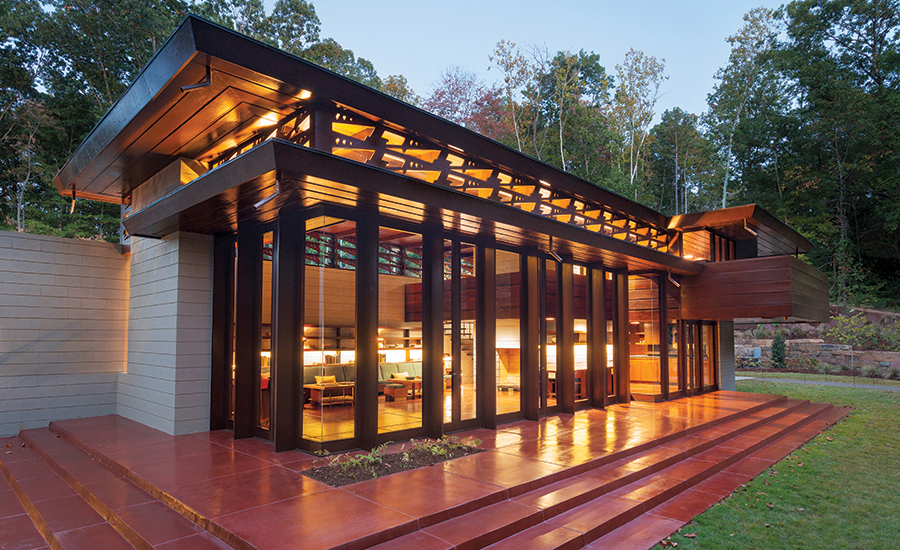 Photography courtesy Crystal Bridges Museum of American Art, Nancy Nolan
Frank Lloyd Wright's Bachman Wilson House was recently moved from its original site in Millstone, New Jersey, to the grounds of Crystal Bridges in Bentonville, Arkansas.
Originally published in Architectural Record
Notice