Mass Timber and Wood Framing
New and traditional approaches reduce cost and meet code for mid-rise construction
This course is no longer active
Sponsored by naturally:wood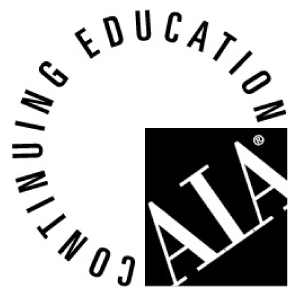 Continuing Education
Learning Objectives - After this course, you should be able to:
Discuss the ways in which wood contributes as a structural building material in mid-rise construction.
Distinguish between platform, balloon, and semi-balloon framing.
Explain the potential of modern mass timber systems.
Cite examples of various approaches to wood-frame mid-rise construction.
Credits:
Mid-rise construction is becoming increasingly popular as a means of boosting densification, containing urban sprawl, and respecting infrastructure limits while maintaining neighborhood charm and community appeal. Multi-family construction in particular has grown, increasing 46 percent between 2009 and 2011. This year, the sector is expected to continue to advance, rising 23 percent over 2011.1
Wood has a key role to play in mid-rise construction. It has proven to be more affordable than concrete or steel, and has a lower environmental footprint than either material. Architects for Stadhaus, a nine-story wood apartment building in England, found that compared to concrete, a wood building offered cost savings of more than 15 percent,2 and that 186 tons of carbon were sequestered within its structure.3
Codes now allow wood as a structural material in five- and six-story wood-frame structures, in most U.S. states and throughout Canada. Traditional wood-frame construction is a proven solution for current mid-rise structures up to six stories, and mass timber is a possible solution for even taller buildings. Both are being used to achieve durable, code-compliant, economical mid-rise developments that add vibrancy at a human scale.
This article will provide a high-level comparative overview of the systems themselves. Wood-frame construction systems including balloon, platform, and semi-balloon framing will be discussed as will mass timber solutions including cross-laminated timber (CLT), glue-laminated timber (glulam), and laminated strand lumber (LSL). Case studies will showcase how architects are using these systems to full advantage either through code-compliant situations for additional stories or by turning to alternative solutions—methods of construction that are not included in the building code per se, but can be used to meet the intent of code—to build taller, smarter, and more efficiently with wood.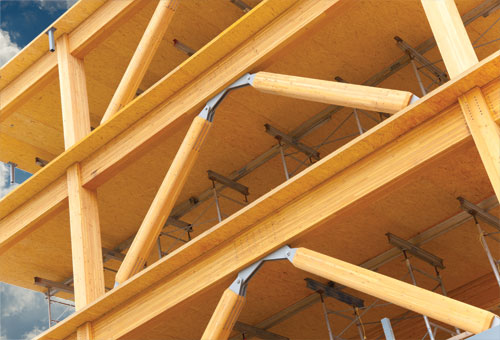 The University of British Columbia Earth Sciences Building is a five-story wood structure that uses CLT, glulam, and LSL. Architect: Perkins+Will Canada Architects Co.
Photo by K. K. Law
Originally published in Architectural Record
Notice