High-Performance Building Enclosure Design for a Net-Zero Ready Habitat for Sub-Zero Wildlife
Lessons from a unique high-performance designed building, the PPCC
Sponsored by FiberTite, Johns Manville, MBCI, and Owens Corning
Learning Objectives:
Define high-performance buildings and key elements needed to be designed to achieve them.
Discuss the importance of continuous insulation and air barriers to designing a high-performance building.
Discuss passive design elements that help limit solar heat gain on a building.
Identify buildings with unique design functions that will affect the performance of that building and recognize the need to accommodate them.
Credits:
This test is no longer available for credit
Not a cookie cutter design or client, the penguins that this facility serves is a 33,000 SF virtual refrigerator with a unique high-performance design. Although extra insulation can help the overall performance of a building, in this case, it played a vital role in the overall configuration of multiple efficient building systems that makes the building Net Zero Energy Ready (ZER).
By using the Polk Penguin Conservation Center as a case study, we will discuss elements and design features that cooperate towards making any building a high-performing one, including many unique functions. The building was designed to be a ZER building while having some unique functions and design elements. It had to create an acceptable habitat while allowing visitors to view them and limit the amount of energy required to manage the two distinct climates inside the building: one for humans and one for penguins. We will demonstrate how the composition of the building envelope used typical building products, merged together with a complete warranty to make this a high-performance design for the unique functionality of the building.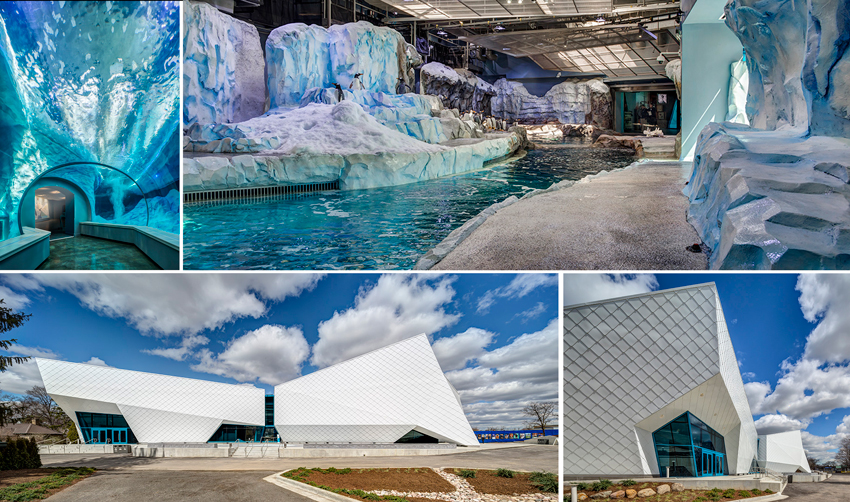 Photos courtesy of Maconochie Photography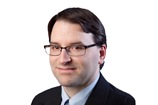 Anthony Offak, RA, LEED BD+C, Project Architect, Albert Kahn Associates, Inc., is a registered architect in Michigan, holds a Bachelor of Architecture degree from University of Detroit Mercy and is a member of USGBC (United States Green Building Council) Detroit Regional Chapter. Mr. Offak joined Kahn in 2000 as a Project Manager for the firm's Automotive/Industrial team. His background in tracking and management of data is foundational to his contributions to the firm and his roles as project architect and project designer. His oversight of 3D BIM integration into projects combined with commitment to sustainable practices in building design are some of his many contributions to Kahn. But these both pale in comparison to the assistance to the firm's sustainable projects. Most notably he has been involved, with multiple LEED projects some the that were pioneering projects such as the first LEED Gold Hospital in Brasil and first LEED Silver Hospital in Wisconsin.
| | |
| --- | --- |
| | |
| | |
Notice