Greening the Government: Sustainable Building Solutions for New Public Programs
Green building technologies and innovative project designs assist federal, state and local governments to
This course is no longer active
Sponsored by Excel Dryer, Inc. and Guardian Industries Corp.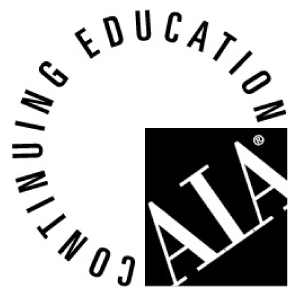 Continuing Education
Learning Objectives - After this course, you should be able to:
Discuss recent green building initiatives in state, federal and municipal government.
List techniques and technologies for green building that have been adopted recently by various government groups.
Explain how such products as high-performance exteriors and energy-efficient appliances have been incorporated in government green programs.
Describe how building operations and maintenance practices contribute to reducing environmental impact.
Credits:
At a time when government initiatives are often viewed skeptically and critically by the voting public, it is heartening to know that the green building movement enjoys at least some measure of popular support. Architects and other construction professionals are finding both professional satisfaction and stop-gap work in the recent efforts by local, state and federal leaders to "green up" their facilities and construction projects, especially using energy-efficient materials, products and systems.
Examples of government green building programs for building projects and facilities operations seem to hit the news every day.
Part of the story is stimulus spending, including almost $10 billion set aside in the American Recovery and Reinvestment Act of 2009 (ARRA) for work by the General Services Administration (GSA) and the Department of Energy (DOE). GSA's mandate is to reduce the baseload energy needs for federal buildings, while DOE is investigating novel building products and materials as well as "smart grid" technologies, which allow electricity-consuming components and appliances to exchange data with utilities over power lines.
Experts in sustainability point out that this trend reaches far beyond these two federal agencies, reaching to not only throughout the national government but also to state and municipal initiatives, some related directly to ARRA programs. "There's a dramatic widening of the playing field as more agencies are given directives and inducements to green up their buildings and measure their carbon footprints," said Bill Prindle, an expert in federal and state energy-efficiency programs with ICF International, Fairfax, Va.
Despite today's lackluster economy, examples of "green government" programs for building projects and facilities operations seem to hit the news every day. For architects and other building professionals, these initiatives represent a significant opportunity for new billings and construction work. The challenge is to apply sustainable design principles to reduce energy use, conserve natural resources, improve indoor environment quality, and positively impact occupant health as well as experience.
In this educational article, five methods are discussed for architects and other construction professionals to contribute to the greening of U.S. government facilities:
Product replacement,

typically by removing existing building components and installing new similar products.

Retrofit,

by replacing or adding on to existing systems. Green building retrofits boost energy efficiency by upgrading or improving interrelated building components and assemblies. By 2015, this technique could account for 13 percent of the total renovation market, almost double today's level, according to SBI Energy in Rockville, MD.

Renovation,

defined as the replacement and improvement of multiple building systems and components with environmental aims. From a gut rehabilitation to an adaptive reuse, renovations take many forms.

New construction,

a category including additions and major renovations, as well as new freestanding buildings.

Operations & maintenance,

including facility management, occupant behaviors, and janitorial practices, which have significant effects on the sustainability of a given building.
Other decisions and methods adopted by government owners and users impact the environment. In fact, many jurisdictions are today starting with a portfolio or asset management mindset to match their facility needs within existing budgets.
Front-end consulting - often overlooked, yet critical - is helping government owners decide what buildings they really need and which should be upgraded, if at all. "The whole idea of the workplace is rapidly being transformed by mobile communications and other technologies," said Georgia Borden, associate director of DEGW, a consultant working with government agencies on new office approaches. "We have to shift our own understanding of work to accommodate the changing society we live in."
These new ideas are shaping both the facilities that government agencies use themselves - and the ones they provide for public accommodation.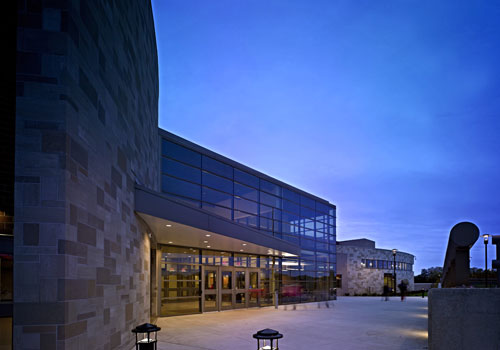 Linden Grove Middle School, Kalamazoo, MI
A middle school in Kalamazoo, Michigan, earned a LEED Silver rating in part by using energy-efficient glazing for heat control and daylighting.
Photographer: Justin Maconochie
Photo courtesy Guardian Industries Corp.
Notice
Greening the Government: Sustainable Building Solutions for New Public Programs
Buyer's Guide
Excel Dryer, Inc.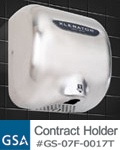 XLERATOR® hand dryer, The New Industry Standard, dries hands completely in 10- 15 seconds and uses 80 percent less energy than conventional dryers. XLERATOR represents a 95% cost savings versus paper towels and eliminates their maintenance while improving restroom hygiene. XLERATOR is the only hand dryer that is MADE IN USA Certified®, working in compliance with the Buy American Act and meets American Recovery and Reinvestment Act (ARRA) guidelines for cost savings, energy efficiency and LEED credits.
Guardian Industries Corp.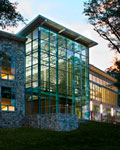 Guardian SunGuard Advanced Architectural Glass performance products offer a variety of appearance and light transmission options with outstanding solar energy control. The SunGuard SuperNeutral product line delivers high light transmittance while reducing solar heat gain. Their neutral appearance is the most similar to clear uncoated glass.