Green Products: Trends & Innovations
This course is no longer active
Advertorial course provided by Thyssenkrupp Elevator, US Green Building Council, Tarkett, Lutron, VistaWall, Umicore, PPG FlatGlass, C/S Group, AltusGroup, MechoShade, HunterDouglas, AISC, Sloan Valve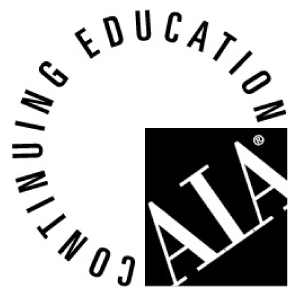 Continuing Education
Learning Objectives - After this course, you should be able to:
Have an increased awareness of the range of "green" products.
Understand how manufacturing is influenced by green building.
Understand how systems "integration" can improve building performance and earn LEED ratings.
Credits:
As far as sustainable building is concerned, the future is now.
Solar-powered water faucets and flushless toilets, ultra-clear glass, sun-tracking window-shading systems controlled from your desktop computer, elevators that generate electricity on their downward run, shoelace-like carbon reinforcing fiber seven times stronger than steel, and just around the corner−zero net energy skyscrapers.
These are but a few examples of the new technologies driven by a snowballing green building movement. Traditional products, like zinc and copper roofing and cladding materials, have been given a "green" cast, and are undergoing a revival. Sustainable forestry, like "green" energy, is attracting disciples.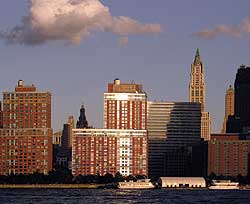 The Solaire Building is a LEED Gold residential high-rise in Battery Park, New York.
Every year, as much as 45 percent of the U.S. energy output is consumed by buildings; lighting, alone, accounts for roughly 20 percent of U.S. electrical consumption. It has been estimated that, if we could reduce overall electrical use for lighting by half, we could save more than $20 billion annually and decrease power plant emissions by millions of tons.
The Holy Grail of sustainable building is a structure that consumes nothing.
"Zero net energy buildings−that's the old Holy Grail," says Rick Fedrizzi, U.S. Green Building Council president and CEO. "Now, the idea is to create buildings that produce MORE energy than they consume. In the not-too-distant future we will see 'restorative' buildings, which not only produce more energy than they consume, but clean air and water and make a positive contribution."
"A lot of what we are seeing today is stuff I was taught in school in the 70's, then, Post-Modernism got in the way. We got caught up in fashion. Now we are getting back to basics." says Gary Graziano, AIA, vice president of marketing for Denver, Pa.-based High Concrete Group, part of a four-member consortium of pre-cast concrete contractors now working with a carbon fiber reinforcing system that reduces the weight and improves the insulating capacity of precast structures.
Just as the "green" building movement has pushed designers to consider new strategies, it has pushed manufacturers to reconsider and refine the way their products work and, more importantly, how they interrelate with other building systems.
Originally published in Architectural Record.
Notice