Fresh Air and Daylight: Designing Natural Environments
Manufacturers are providing opportunities for fresh air in buildings while integrating daylighting techniques for increased energy efficiency.
This course is no longer active
Sponsored by EFCO Corporation, La Cantina Doors, Milgard Windows & Doors, Nana Wall Systems, Inc., OpenAire Inc., Pella® Windows and Doors, Solatube International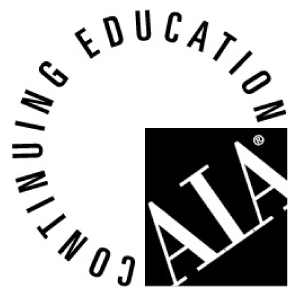 Continuing Education
Learning Objectives - After this course, you should be able to:
Discuss daylight options, including new daylighting devices, solar shades, and window films.
Describe ventilation strategies such as air stratification for buildings using operable roofs, windows and glass walls.
Review the options for the ustainability of some manufactured components, such as specifying FSC-certified wood, recycled aluminum, and low voltage controls.
Recognize design performance labels that will maximize the energy efficiency of smart windows and frame components.
Credits:
Challenged to reduce the energy use of buildings, architects juggle their options to design for daylight and fresh air. The dualities include: opportunities to control heat-gain or provide views and natural daylight; control humidity or provide fresh air through an open window; provide an energy-efficient envelope with good passive solar orientation; or allow for the magnificent views to the north and west of the project location. Energy-efficient windows/window walls and daylighting devices are part of the solution for these environmental design dilemmas.
This article explores new manufacturing solutions to energy-efficient design problems. Topics include the components of energy-efficient windows, including thermally broken frames, sun shades and light shelves, low-voltage mechanical systems to operate window sensors and the selection of high-performance glass to meet the U.S. Environmental Protection Agency's ENERGY STAR targets.
Engineers might argue that a totally energy-efficient building would have very few windows and a very efficient mechanical system. Machine-designed humidity controls are contradicted by the demand for personal controls of fresh air. Opening a window, skylight or door may compromise the highly tuned balance of a mechanical system that can modulate fresh air intake through design and controls. Odors, allergens, volatile organic compounds released from building materials and mold hidden in air duct cavities are just a few of the pollutants that can accumulate through poor maintenance practices. Buildings are designed to become extremely efficient enclosures in order to save energy. Walls contribute more insulating values than windows. Design professionals often work with engineers to limit the effects of window openings on an energy model of a building design and new windows provide more insulating values than ever before.
 
In the Beijing Arena, Tubular Daylight Devices capture electricity from the sun.
Photo courtesy of Solatube International
Originally published in GreenSource
Notice