FORWARD FACING: Innovations that are Moving Building Enclosure Design, Fabrication, Installation and Performance in Bold New Directions
Pushing the envelope in terms of aesthetics, performance, sustainability, resilience and life cycle benefit.
Sponsored by Acpexpress, Dow Corning, FiberTite, Metl-Span, Parex, Pella EFCO Commercial Solutions, Serge Ferrari, Tubelite Inc.
Learning Objectives:
Identify and recognize the significance of building enclosure and façade components in both the design and performance of buildings.
Assess the performance aspects of exterior wall and fenestration systems as they relate to code compliance, energy performance, durability and sustainability.
Explain the importance of proper design and construction techniques to help assure that systems perform as intended.
Determine ways to incorporate the principles presented into specific building projects as shown in case studies.
Credits:
This test is no longer available for credit
Building design continues to evolve as they are pushed by owner desires, code requirements, and computerized design capabilities. This is most evident in the building enclosure systems which include building facades, fenestration, and roofing systems. All of these have grown more and more complex and are typically less forgiving in order to meet demands for energy performance, occupant satisfaction, cost requirements, and durability over time. Therefore, it is incumbent upon architects to stay up to date with emerging technologies, products, and systems that are available for optimizing performance while satisfying client and design needs.
Building Enclosure
Over the past decade, the growing significance of building enclosures has been evidenced by the increased attention being paid to this topic by design professionals. Some of this is the result of a joint effort between the National Institute of Building Sciences (NIBS) Building Enclosure Technology and Environment Council (BETEC) and the American Institute of Architects (AIA) who signed an agreement in 2004 to establish the Building Enclosure Council (BEC) initiative. Currently, more than 3,000 affiliated architects, engineers, contractors, manufacturers, and others with an interest in building enclosures participate in Building Enclosure Councils (BECs) around the country in 26 chapters representing both cities and counties. These BECs promote the exchange of information and encourage discussion on matters concerning the products, systems, and science used to enclose buildings. Further, they address related topics such as training, education, technology transfer, weather conditions, and local issues. As a resource to this effort, NIBS, under guidance from the Federal Envelope Advisory Committee, has developed a comprehensive guide for exterior envelope design and construction for institutional and office buildings. Known as The Envelope Design Guide (EDG) it is continually being improved and updated through the BECs.
A recent development in the work of the BETEC is the creation of a NIBS Guideline for the Building Enclosure Commissioning Process (BECx). This effort recognizes that, just like other critical elements of a building, an independent review or commissioning process is an impartial way to see that the design and construction of facades, fenestration, roofing, etc. are all carried out and tested appropriately to perform as intended. As stated in the document, this "Guideline provides recommendations for navigating the enclosure commissioning process from its necessary inclusion in project planning to its continued emphasis throughout the life of a building. The Guideline is intended to be usable by all owners for all building types." Regarding the process, it goes on to point out, "The Building Enclosure Commissioning (BECx) process is utilized to validate that the design and performance of materials, components, assemblies and systems achieve the objectives and requirements of the owner. The BECx process achieves this through experience, expertise, modeling, observation, testing, documenting and verifying materials, components, assemblies and systems to validate that both their use and installation meet the owner's requirements." Those interested in assuring proper building envelope performance will be well served by using this document and process.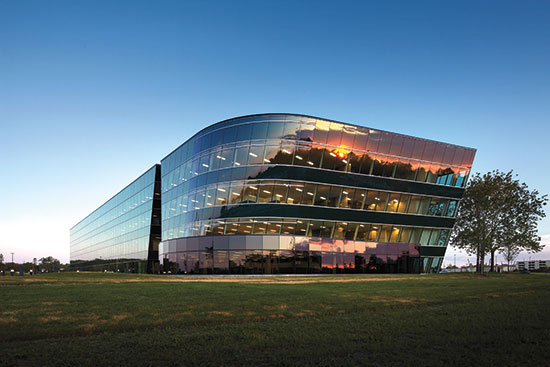 Photo courtesy of Pella EFCO Commercial Solutions
As building facades and enclosures become more sophisticated and complex, they are called on to meet higher demands for both design and performance.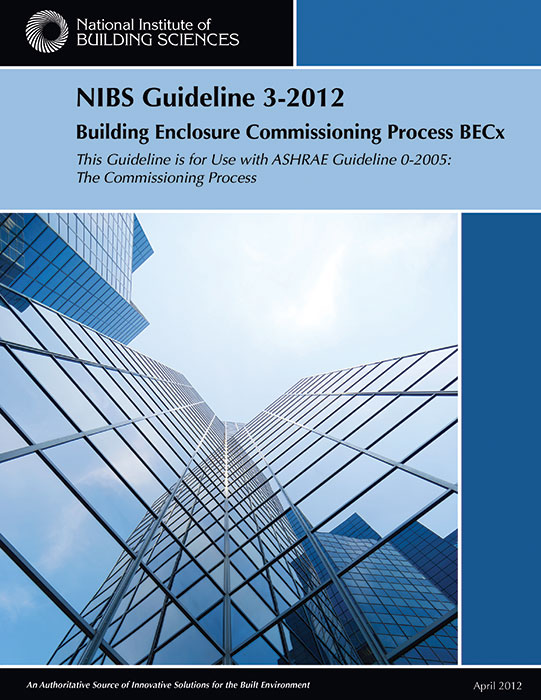 Photo courtesy of NIBS
The National Institute of Building Sciences (NIBS) Guideline for the Building Enclosure Commissioning Process (BECx) is a free resource for anyone interested in better performing building enclosures.
In light of this trend for better performance while still meeting other client and user demands, we will look at eight items that can help architects create building enclosures that perform better, look better, and remain within budget and schedule.
Originally published in Architectural Record
Notice