Flooring: Affecting the Environment from the Ground Up
The flooring industry is making great strides toward reducing its environmental impact, both in products and process
Sponsored by Adsil, Lonseal Flooring, Thermory USA, and USG
This test is no longer available for credit
Selection Considerations
When selecting or specifying resilient floor coverings, there are a number of considerations and information to look for when comparing different products.
First, look at the overall quality of the products being considered and make sure it addresses the needs of the building project. Recognize that all vinyl flooring is not made the same. There are economically priced products that consist of a basic and minimum formulation to be considered resilient but will typically wear out within five years, thus needing replacement. Conversely, high-quality vinyl products are formulated to last up to 10–20 years, thus providing a longer service life, more durability, and much less frequent need for replacement.
Next, see if the potential flooring products can contribute to LEEDv4/4.1 and have an EPD for review. Some manufactures use the Environmental Product Declarations Option 1, which means they have a qualified industry-wide EPD that is appropriate. They may also use Sourcing of Raw Materials Option 2, which is a U.S. Green Building Council (USGBC) recognition of products ranging from 10–20 percent pre-consumer (post-industrial) recycled content. Products that are manufactured in a facility that has certifications from the International Organization for Standardization (ISO), including ISO 9001: Quality Management Systems and ISO 14001: Environmental Management Systems, indicate a greater commitment to sustainability on the part of the manufacturer and should be recognized in the EPD review process.
Look for traits that demonstrate the product is low emitting for VOCs. Products that can demonstrate contribution toward LEEDv4/4.1 Low-Emitting Materials credits and are FloorScore certified are the best ways to determine this, and those products should be given preference.
Determine if there are any other traits that set a product apart, such as features for increased infection control through antimicrobial formulations—particularly relevant in health-care and some educational settings. Similarly, look for adherence to specialty rating programs, such as the Collaborative for High-Performance Schools (CHPS) green building rating program especially designed for schools.
Finally, safety is a feature that is relevant for all commercial flooring products and the products being considered should have slip resistance testing available for review.
Overall, performance and appearance need to go hand in hand when selecting resilient flooring. Jorge Marquez, president of Lonseal, Inc., emphasizes this point, saying, "We regularly hear the mistakes made when a floor is simply selected for its looks, which is most often based on cost and trendy style and overlooking the importance of durability and performance." Too often, the results of a poor selection are that the original choice needs to be removed and a new flooring installed—a costly and not very sustainable outcome.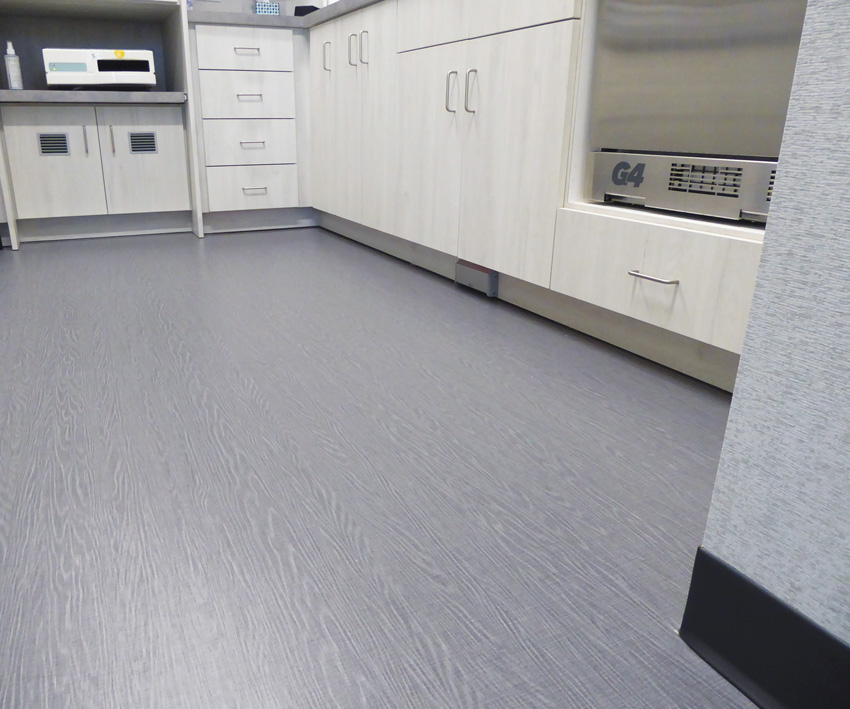 Photo courtesy of Lonseal Flooring
Resilient sheet vinyl flooring provides a smooth, continuous flooring surface without the seams associated with vinyl tiles.
Tile or Sheet Flooring?
Resilient vinyl flooring comes in two common forms: continuous sheet flooring on rolls and cut tiles of various sizes. A common issue with the tiles is the number of seams between them creating vulnerable edges where moisture can penetrate, cause the tile adhesive to loosen, or damage the subfloor. In that regard, sheet vinyl flooring is favorable for commercial spaces because it can usually be installed in just one or two solid, unbroken pieces. Unlike vinyl floor tile that comes with interlocking strips, sheet vinyl flooring uses welded seams, making it impermeable to water. This can be particularly important in health-care projects or other places where cleanliness, concerns about mold, or similar indoor environmental quality issues need to be addressed.
Vinyl sheet flooring is also available with a clear wear layer that acts as a stain-resistant surface barrier. A factory-applied urethane finish in particular has been shown to protect the flooring materials, reduce scuffing, and simplify routine maintenance. Such finishes are typically applied as a 30-micron wear layer that extends the life of the flooring. Finishes like this are one reason that maintenance cost differs between tile and sheet vinyl flooring. Tile may often be less costly than sheet initially, but vinyl tile most often requires an application of additional finish and periodic stripping. That introduces cleaners and chemicals into the indoor environment, whereas sheet vinyl flooring with a factory-applied finish can readily be cleaned with environmentally safe cleaners. Over time, the extensive maintenance required by vinyl tile can cause its lifetime cost to far exceed that of vinyl sheet flooring.
One of the other main reasons why architects choose sheet vinyl flooring is that it can be printed to look like a vast number of different materials, such as wood, stone, and cloth. Sheet vinyl can be printed with lines to mimic the look of wood planks and still benefit from a minimal seam application. Of course, there are many design and color options with both vinyl tile and vinyl sheet; however, sheet forms do not force a floor design that repeats smaller patterns. Unlike vinyl tiles, sheet flooring allows for the creation of very large designs or images, or a print with a grid pattern to resemble individual tiles if that is desired.
New products are being introduced in vinyl sheet flooring all the time as well. Of note are patterns and colors that are based on inspirations from nature, or biophilic designs. Biophilia is part of some green building programs because it acknowledges our human tendency to desire a connection with nature. Many visible building finish products, such as flooring, have used the findings of research scientists who have studied the connections between biophilia and human behavioral patterns. Done well, biophilic design can contribute to restorative responses, such as reducing stress, improving cognitive function/ creativity, improving well-being, and healing. The designs mimic things from nature, such as the bark of a tree, alluding to a harmonious relationship with the earth and offering a sense of healing and tranquility. It may also give a peaceful, harmonious effect when connecting with other architectural details, such as floor moldings. As such, biophilic flooring designs can be subtle enough to provide a smooth transition between rooms or interesting enough to help emphasize a focal point.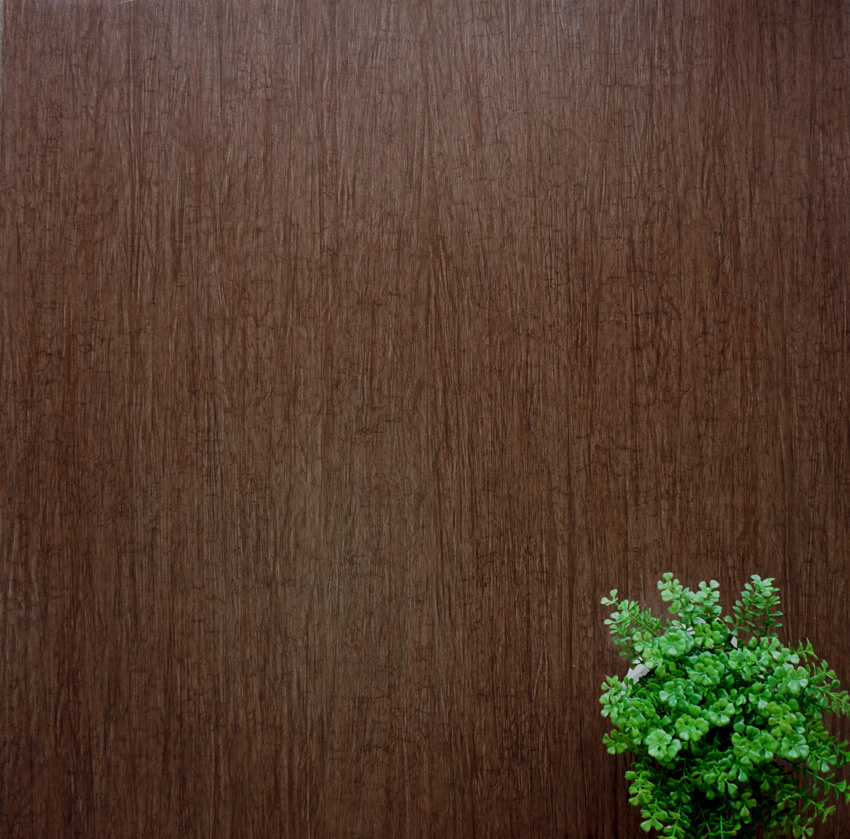 Photo courtesy of Lonseal Flooring
Biophilic flooring design takes cues from nature to help create an interior environment that can assist in human well-being and comfort.
Overall, top-of-the-line vinyl sheet flooring products are viewed as part of a durable, increasingly sustainable solution for all types and styles of commercial interior design. High-impact facilities, such as weight rooms and hot yoga studios, see the performance of this flooring in their demanding environments. Retail and hospitality spaces benefit from the products' multipurpose use for flooring and even fixtures. Educational and childcare facilities are good candidates for these products when they demonstrate the certifications for safety and indoor environmental quality. Most other commercial flooring applications can consider this solution as well.
Thermally Modified Wood Decking
Projects that incorporate outdoor spaces or partly enclosed porches, terraces, etc. have some specific needs for the flooring of those spaces. Most notably, they need to be able to hold up against outdoor conditions, not just usage, as is the case with indoor flooring. In the interest of finding a sustainable option for this outdoor flooring, many architects turn to wood decking of some type. Since wood is a renewable material and has a favorable carbon footprint, it is a logical choice, as long as it is raised, harvested, and managed sustainably.
Wood has been used on building exteriors for centuries, but it typically requires ongoing maintenance to keep it from rotting, warping, or otherwise deteriorating. In recent years, architects have often turned to tropical wood because of its natural rot resistance and strength. One of the more popular such tropical woods is ipé from South America, specifically because it exhibits high-strength, long-term durability and rot resistance due to its high density. The problem with this choice is that it is being cited by international environmental organizations as becoming nonsustainable. This is due to over-harvesting and nonsustainable forest management practices.
A New Option
In the quest for finding other sources of truly sustainable, rot-resistant, durable wood, a new option has emerged known as thermally modified wood. This is a process where a common species of wood, such as white ash, scots pine, or spruce, is treated with heat and steam in a very precise, scientifically controlled manner. When done properly, thermal modification of wood results in boards that are more durable, more dimensionally stable and more rot resistant than virtually any other wood product available. Further, because the basic wood species used are readily available, they can be specified based on requiring responsible sourcing, sustainable harvesting, and minimizing carbon footprint throughout the milling and delivery processes. This can all be documented and verified by recognized sustainability organizations, such as the Forest Stewardship Council (FSC) or others. As such, thermally modified wood is coming to be seen as a sustainable alternative to ipé or other tropical woods since it delivers the same or better performance traits with demonstrated sustainability.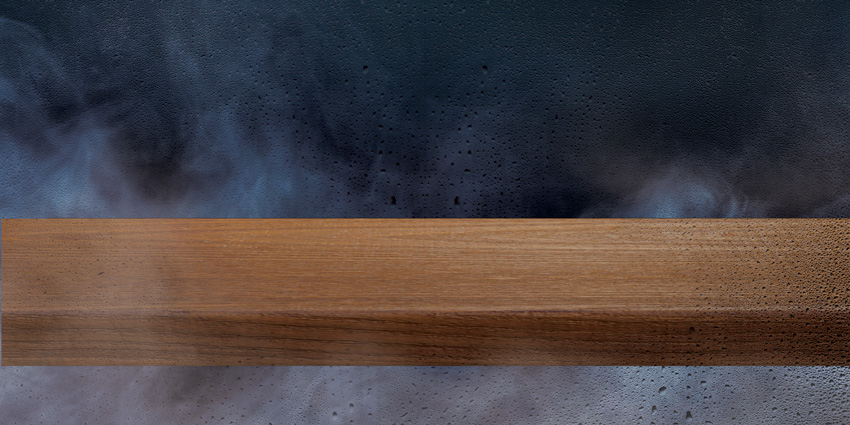 Photo courtesy of Thermory USA
Thermally modified wood is created from common, sustainable wood species that are treated with heat and steam in a very precise, scientifically controlled manner.
The process of thermally modifying wood is focused on enhancing virtually every fiber of the wood, from the surface all the way through to the core. Nonetheless, the wood still retains its natural beauty since the grain is preserved and the coloration enhanced. While the surface can be coated with a clear finish if desired, the thermal modification is intended to allow the wood to be exposed and weather naturally over time without degrading. As such, it is delivered in a natural light-brown color that is the result of the heat process, not a stain. Over time, that color lightens to a natural light grey—much the same way that exposed cedar and teak naturally age in color or metal develops a patina. All the while, the integrity and the natural beauty of the wood remains visible and intact.
Originally published in Architectural Record
Originally published in June 2019
Notice