First in Their Class: Innovative Design Solutions for Schools of the Future
When selecting materials for school construction - smart, safe, durable materials will provide sustainable solutions for healthy environments.
This course is no longer active
Sponsored by Boral Roofing, The Carpet and Rug Institute, CertainTeed Gypsum, Horton Automatics, Nana Wall Systems, Inc., Petersen Aluminum Corporation, Precast/Prestressed Concrete Institute, ROXUL® The Better Insulation, SAFTI FIRST, and Wenger Corporation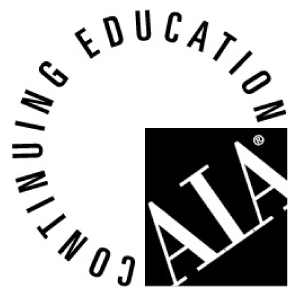 Continuing Education
Learning Objectives - After this course, you should be able to:
Specify materials that improve interior and exterior air quality.
Discover design strategies for increasing flexibility in school design.
Discuss fire and security solutions to increase school safety.
Select durable materials that respond to environmental targets.
Credits:
Exceptional accomplishments are the expectation of schools across the country when budgeting for comprehensive school improvements. Stretching taxpayers' dollars is imperative as more and more school districts expect excellence in classroom design, durability, increased air quality, as well as environmental efficiency. New materials are providing innovative solutions for designers who want to assure quality buildings for the nation's children who spend almost 90 percent of their school day inside buildings.
The Council of Educational Facility Planners International (CEFPI) defines a healthy school as one that "cares for and looks after the overall well-being of its occupants."1 Healthy schools are environmentally friendly. They save energy and are designed to increase air quality. This article will focus on numerous products and materials that provide opportunities to deliver healthy schools for all communities.
These unique solutions span the gamut, including high-performance exterior walls, acoustics, roofing, fire safety, transparency, flexible spacing and even insulation that can transform smog and Volatile Organic Compounds (VOCs) to benefit air quality.
Hand-in-hand with many of these solutions is a desire for durability and permanence. To this point, Rich Thomas, LEED AP, marketing manager at Boral Roofing notes, "when budgeting for schools, longevity, ease of maintenance as well as a material's contribution to a healthy environment are all factors considered by school systems when planning their projects during this time of economic uncertainty."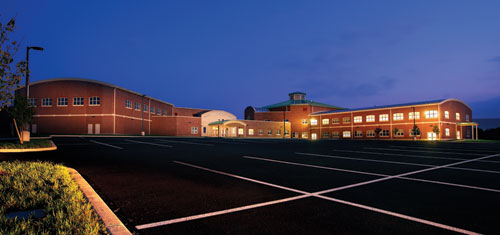 High-performance precast concrete walls enabled a faster construction schedule, as well as added to energy savings at Tilden Elementary School in Hamburg, PA.
Photo courtesy of High Concrete Group LLC; Designed by AEM Architects, Inc.
Originally published in Architectural Record
Notice