Exploring the High-Performance Benefits of Laminated Glass
Versatile Building Material Provides Multiple Advantages
This course is no longer active
Advertorial course provided by Solutia Inc. and Viracon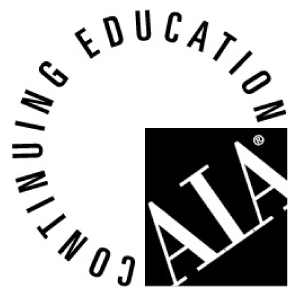 Continuing Education
Learning Objectives - After this course, you should be able to:
Understand how laminated glass addresses design and safety challenges.
Recognize the benefits of laminated glass during hurricanes and earthquakes.
Explain why laminated glass offers a high degree of security protection.
Discuss how laminated glass reduces sound transmission.
Identify the sustainable, energy-efficient performance qualities of laminated glass.
Credits:
Global terrorism and natural disasters have emphasized the need for architects to address emerging design challenges regarding safety, security, sustainability, and energy efficiency. As the building industry examines these performance issues and design criteria, architects are increasingly turning to laminated glass because of its many high performance benefits.
While laminated glass is a relatively new architectural product in the United States, it has been a popular design tool in Europe for many years. Europe's experience with blasts and natural disasters has led many countries to place a premium on the safety and security of their citizens, especially in public buildings. Standards vary by country, but generally all government and public buildings including hospitals, daycare centers, airports, post offices, and train stations, must be built to withstand blast. In addition to the safety, security, and sound reduction benefits it affords, laminated glass also contributes to sustainability goals, which has further driven demand in many European countries.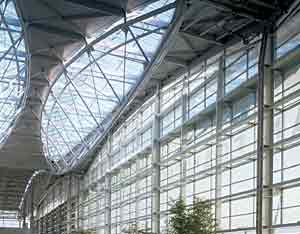 San Francisco International Airport, San Francisco, California.
Architect: Skidmore, Owings & Merrill LLP.; Photographer: Richard Barnes
Laminated glass is formed by permanently fusing an interlayer between two pieces of glass under heat and pressure. It is rapidly becoming a popular alternative to the often-specified tempered glass in safety and security applications. Unlike tempered safety glass, which breaks into small pieces instead of sharp shards, laminated glass remains in the frame, maintaining the building envelope and protecting building contents. Laminated glass also offers multiple security, sound, safety, daylight, and energy benefits, unlike tempered glass.
Originally published in Architectural Record.
Notice