Sponsored by Draper, Inc. and Phifer Incorporated
Learning Objectives:
Define the aesthetic and energy-saving benefits of designing with daylight, as well as ways in which occupant well-being, safety, and productivity can be optimized.
Describe several innovative daylighting design strategies employed in three high-profile projects.
Discuss architectural considerations of incorporating daylighting design elements into modern buildings.
Explain the basic focus of the overall design and construction process behind the highlighted projects.
Credits:
This test is no longer available for credit
This webinar is part of the Daylighting Academy
This webinar will explore a variety of innovative strategies for designing commercial building spaces with enhanced daylighting and automated shading features, focusing on aesthetics, functionality, and energy-savings potential. In addition to a general overview of the concept of daylighting, the webinar will highlight three high-profile East Coast projects that successfully incorporated daylighting into their building design.
Stephen Selkowitz is a senior advisor for building science and the group leader of the Windows and Envelope Materials group in the Building Technology and Urban Systems Division at Lawrence Berkeley National Laboratory. As an internationally recognized expert on window technologies, facade systems, and daylighting, he collaborates with R&D teams worldwide. He will discuss the overall benefits of incorporating daylight into the construction of modern building projects and will also present on the innovative use of daylighting in The New York Times building.
Nikolas Dando-Haenisch, AIA, LEED, principal at Grimshaw Architects, will present on the Fulton Center in New York City, an ambitious project where designers tackled the challenge surrounding the central architectural concept of redirecting natural light deep into a transit environment and which features a dramatically skylit glass-and-steel pavilion approximately 140 feet square and 100 feet tall.
Matt Noblett, AIA, NCARB, is the partner in charge of the Behnisch Architekten Boston office and lectures extensively worldwide on sustainable architecture and design excellence. Matt will present on the John and Frances Angelos Law Center at the University of Baltimore, where daylight has a starring role. The design employs building skins of varying porosity and massing to represent the programs housed within the 190,000-square-foot, 12-story structure.
The presentations will be followed by a moderated discussion focused on how ambitious projects using daylighting address several key issues, including:
Cost: What tradeoffs, if any, are required to achieve design excellence, functionality, and energy savings by incorporating daylighting features as a main element of these projects? Did daylighting design add costs that needed to be recouped in other areas of the project, or did it actually reduce overall costs?
Regulatory barriers: Were there any regulatory or other legal barriers that the project needed to overcome? If so, what strategies did the design team use to overcome them?
Drivers and data: Did the owner request the large-scale incorporation of daylighting features, or did the architects propose it? If the latter, what led to the suggestion of the particular design elements? Were daylighting benefits studied and/or quantified? If so, how?
Design constraints and opportunities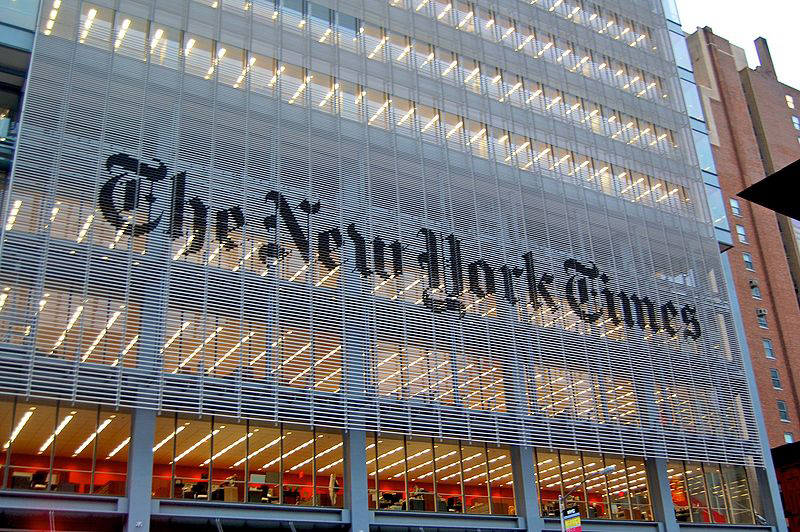 Credit: Flickr/Digiart 2001/Jason Kuffer
| | |
| --- | --- |
| | Nikolas Dando-Haenisch, AIA, LEED, has played an instrumental role in the practice's large-scale North American urban core and transportation projects, including Fulton Center, Via Verde , and NYU's 2031 Strategic Master Plan, since joining Grimshaw in 2003. He has taken a leadership role particularly on Grimshaw's California-based transit work, leading such projects as the LAX Airport Metro Connector and the Los Angeles Union Station Master Plan. Prior, Nikolas led teams for the Pier 70 Redevelopment Master Plan in San Francisco and the reconstruction of Fordham Plaza in the Bronx, New York City. He has extensive experience not only in designing transformational civic spaces but also in managing them to realization through collaboration with city agencies, community groups, and stakeholders. |
| | Matt Noblett, AIA, NCARB, is partner of Behnisch Architekten in Boston. With more than 20 years of experience, he has led and directed many large-scale, highly complex projects in a variety of market sectors. As resident architect for Rafael Vinoly Architects' Boston Convention and Exhibition Center, Matt spent six years designing and delivering the 2-million-square-foot, $535-million facility from concept design through occupancy. Upon joining Behnisch Architekten in 2007, he directed the firm's work on the Harvard University Science Complex, a 1-million-square-foot, $1-billion research campus, and the LEED Platinum John and Frances Angelos Law Center at the University of Baltimore, a 192,000-square-foot, $115-million project. Matt teaches at Boston institutions of higher education and lectures extensively worldwide on sustainable architecture and design excellence. |
| | Stephen Selkowitz is a senior advisor for building science and the group leader of the Windows and Envelope Materials group in the Building Technology and Urban Systems division. As an internationally recognized expert on window technologies, facade systems, and daylighting, he collaborates with R&D teams worldwide. Selkowitz is a frequently invited speaker to industrial and professional groups on many aspects of building technologies and commercial building energy efficiency, and he is the author/co-author of more than 170 publications, three books, and holds two patents. He is the principal investigator for the new LBNL program to design and build FLEXLAB, the Facility for Low Energy Experiments in Buildings. Selkowitz holds a BA in physics from Harvard College and an MFA in environmental design from California Institute of the Arts. |
| | |
| --- | --- |
| | |
Notice