Design for the Public Realm
A variety of products provide options for flexibility
Sponsored by B-K Lighting, Bison Innovative Products, and Western Red Cedar Lumber Association
This test is no longer available for credit
Adjustable Pedestal Deck Support Systems
Offering tremendous design flexibility coupled with ease of installation, adjustable pedestal deck systems provide a unique and viable alternative to traditional deck building materials and methods. Pedestal deck systems can be utilized over any structural surface in a variety of locations whether for structural decks on bare ground, to support rooftop decks over roof membranes, to create green roofs, to support modular tiles over ground-level plazas and terraces, or to support modular tiles over a pavement or a pool surround.
Pedestal systems are made with high-density polypropylene plastic (comprised of 20 percent post-industrial recycled content) that are 100 percent recyclable. Pedestals can elevate and support wood tiles, concrete pavers, site furnishings, and a variety of other surfaces when sophisticated, commercial-grade decking is required. These pedestal systems are available in a range of heights and weight-bearing capacities to suit a variety of applications. Residential, commercial, and industrial grades each have different characteristics.
Adjustable pedestal supports are designed to elevate a variety of substrates, including granite or concrete pavers, wood tiles, composite materials, fiberglass grating, or conventional wood truss systems. In addition, pedestal systems can support decks over occupied space, allowing space for electrical systems, duct work, and irrigation. The pedestal heights can range from 1/8 inch to 36 inches in height. (Note that heights above 30 inches require railings to comply with code, and the decking systems do not come with railings so designers should include some type of perimeter containment to meet code requirements.) Through a pedestal system, elevations ranging from 1/8 inch to 36 inches in height can be attained and adjusted by the millimeter. The range in heights is achieved through the use of fixed and adjustable pedestal types of varying heights and weight-bearing capacities. There is a pedestal system to accommodate commercial, industrial, and residential products. Weight-bearing capacity per pedestal ranges from 750 to 1,250 pounds. Bracing accessories are required for pedestal systems over 24 inches in height. Additionally, there is a joist top accessory that can be used to convert the pedestals into traditional joist and plank decking supports.
The pedestal system is one of the most labor- and cost-efficient methods of creating a flat, level deck over a sloped surface. It is important to select a pedestal that features base levelling. These adjustable deck support systems are impervious to water, mold, and freeze-thaw cycles. Deciding which systems to specify is dependent on the support and elevation requirements of the installation; however, the supports can be used to create outdoor spaces in a variety of sizes and locations. Pedestals containing 20 percent or more post-industrial recycled material could contribute to multiple points within Materials and Resources Credit 4.
Modular Wood Tiles
Modular wood tiles provide a decking surface for exterior roof decks and pop-up parks. The tiles come in a variety of sizes, including 2-by-2-foot, 2-by-4-foot, 2-by-6-foot, 2-by-8-foot, and 30-by-30-inch units. Each modular tile has top planks and bottom runners that are held together with stainless steel screws that are inserted from the bottom so that the fasteners are not visible on the surface. The modular wood tiles are integrated with a pedestal system, and there are tabs on the pedestal that hold these surface paver units in place. Wood tiles are lighter than concrete or stone pavers, and the hardwoods used in fabrication of the wood can be refinished unlike composite materials. A fastening kit connects all of the pieces to create a monolithic surface.
The wood slats are typically made from four species of South American hardwoods: ipê, cumaru, garapa, and massaranduba. These wood species were selected for their durability as they are among the hardest and densest of wood species. Many of the wood tiles are available in Forest Stewardship Council (FSC) certified species. Garapa and massaranduba are only available as FSC-certified wood species. As modular wood tiles can be FSC certified (FSC-C13454), ipê, cumaru, garapa, or massarunduba wood tiles could contribute to LEED points under Materials and Resources Credit 3.
The 2-by-2-foot wood tiles are also available as fused bamboo tiles. The bamboo is manufactured through a fused process that combines two stages of high heat to carbonize the bamboo. This removes all of the starch and sugar in the bamboo and then restructures the wood by reinforcing its natural strength characteristics. The modified bamboo strands are fused together using a phenolic resin, which is the same resin used in making bowling balls. This process results in an extremely dense and durable product for exterior use.
All of the wood tiles are harvested in an environmentally responsible method designed to preserve the economic viability of rainforest hardwoods. The wood tiles are made from tropical hardwoods that contain a rich variety of graining and coloration, are exceptionally dense, and resistant to insects. These commercial-grade, responsibly harvested wood tiles weather well and are available in a variety of species. The density of tropical hardwood species make for minimal maintenance. If maintaining the wood color is desired, wood tiles can be periodically cleaned and sealed. Left to weather naturally, the wood tiles will develop a silvery-gray patina.
Wood tiles come with a five-year limited warranty against manufacturing defects. The wood tiles are ADA compliant, as the surface texture and spacing between the units meet ADA criteria. The wood tiles meet industry standards and certifications for wind uplift resistance, fire resistance ratings, slip resistance, and weight bearing capacity. With respect to seismic requirements, bracing accessories for the pedestals are available. The pedestal support system can be paired with a specialty fastening kit to prevent wind uplift in high-velocity zones. All wood tiles are tested for slip resistance, hardness, and fire rating in accordance industry standards and certifications.
Wood tiles are ideal for blending the warm beauty and upscale appearance of real wood with durability and low maintenance. Weighing one-third as much as concrete tiles, wood tiles are a good alternative when surface material weight is a factor. The tiles can be laid in a parquet or linear pattern, or mixed with pavers, river rock, stone, plank decking, or other options to create unique aesthetics.
Originally published in Architectural Record
Originally published in July 2018
Notice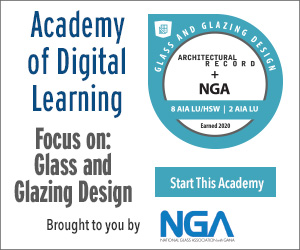 Design for the Public Realm
Buyer's Guide
Denali Series™ Floodlight with BKSSL® Power of C Inspiration Control System™

B-K Lighting introduces INSPIRATION Control System
™
, an iOS app that enables control of its Bluetooth wireless technology featuring BKSSL
®
Power of C
™
with color-tuning technology Denali Series
™
floodlights. The fixture always remains factory sealed and protected against the elements. It has a complete on-off function and features a modular design with electrical disconnects that permits field maintenance.
Bison Rooftop Deck Systems

Manufactured in the USA with 20 percent post-industrial recycled materials, Bison Pedestals create level decks over sloped surfaces. Bison Pedestals elevate and support wood tiles, pavers, site furnishings, and a variety of other surfaces. Bison Wood Tiles are commercial grade, constructed from sustainably harvested hardwoods, and available in standard and FSC-certified species.
Real Cedar Siding, Decking, and Trim

Beautiful, durable Western Red Cedar is nature's most versatile building material. Naturally resistant to rot, decay, and insects, Real Cedar products are ideal for exterior applications. And when it comes to designing for public spaces, the wood's inherently rich tonal range is perfect for creating warm, inviting interior environments.