Daylight Savings: Window Systems Deliver Light and Reduced Energy Costs
This course is no longer active
Sponsored by Guardian Industries Corp., MechoShade Systems, Inc., Pella Corporation, and Technical Glass Products (TGP)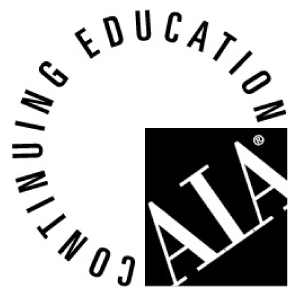 Continuing Education
Learning Objectives - After this course, you should be able to:
Explain the latest technology in low-emission (Low-E) glass.
Identify the characteristics of channel glass.
Discuss between-the-glass blinds.
Describe the workings of motorized shades.
Credits:
Daylighting - the use of natural light through skylights and windows to complement or replace interior electric light - has become as desirable an asset as fresh air or sunshine. It is a linchpin of green building and according to studies by the Heschong Mahone Group and the California Energy Commission, proper daylighting strategies are beneficial for nearly every human endeavor. Students concentrate better, workers are more productive, patients recover quicker, and stores register more sales. And an effective daylighting design can go a long way toward reducing energy costs for lighting and climate control - a worthy goal in view of the 77 million MWh of electricity the California Institute for Energy and the U.S. Department of Energy estimate is consumed annually. All that to illuminate buildings' perimeter zones where daylight is already present.
But daylighting is hardly a "one-size-fits-all" solution. There are many factors involved in an effective daylighting design. A building's location, design, architectural elements, mechanical-electrical systems, and myriad other factors can make or break energy savings, occupant comfort and productivity.
Key among these factors is the window. "The window is the first line of defense for energy savings," says Jan Berman, President of MechoShade Systems, Inc., a New York City-based provider of solar shading systems. "When daylight is controlled at the window wall, the need for artificial lighting and heating, ventilation and air-conditioning is far less."
This article will discuss how window systems contribute to daylighting, focusing on fenestration solutions that have proven to be effective in admitting natural light without excessive heat and glare - all while driving down the cost of a building's energy costs.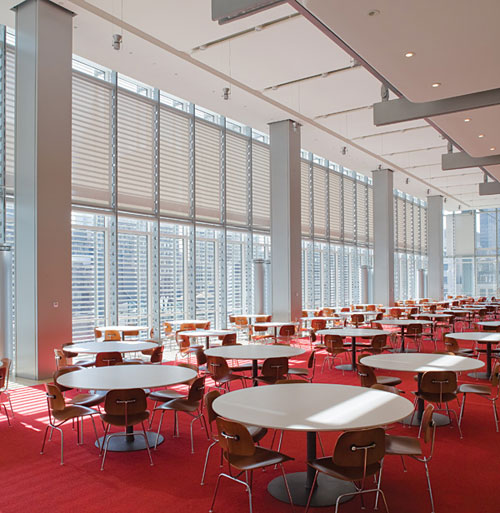 The New York Times Building in New York City embraces daylighting in its signature urban headquarters.
Architecture: Renzo Piano Building Workshop with FXFowle Architects; Architectural interiors: Gensler.
Photography: Bernstein Associates. ©2009 MechoShade Systems, Inc.
Originally published in Architectural Record
Notice