Cool Energy House: Redesigning a Contemporary Home for Deep Energy Savings
This course is no longer active
Sponsored by BASF – The Chemical Company: Neopor®, DuPont Surfaces, Fischer SIPS, Formica, GE, Johns Manville, Metal Roofing Alliance, Panasonic, Simonton Windows, Structural Insulated Panel Association (SIPA)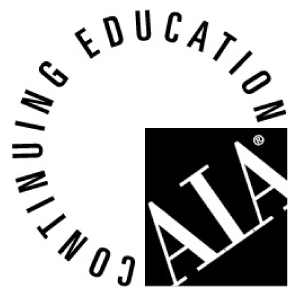 Continuing Education
Learning Objectives - After this course, you should be able to:
%IUnderstand how a renovation project can effectively balance very aggressive sustainability goals with an overarching respect for the design intent of the original home.
%IIdentify key HVAC, lighting and plumbing upgrades that can improve comfort – and reduce energy and water use – in a home renovation project
%IDiscuss US Department of Energy's Building America program and how it supports the creation of Peak Performance homes.
%IDescribe how energy-audit test-in data is used along with Building Energy Optimization modeling software (BEopt) to arrive at least-cost, highest-energy upgrade decisions.
Credits:
This course is a five-part multimedia tour describing the redesign and renovation of a contemporary home in Orlando Florida, with a focus on upgrading the energy efficiency 50% from it's baseline energy use. Starting at design objectives, the course examines the energy modeling tools and strategies that were used to determine which material and mechanical upgrades to tackle and in what order. A portion of the course explores how the energy upgrades such air sealing and foam insulation, cool roofing, heat pump water heaters, variable speed pool pumps and LED lighting were modeled and installed in the project. A comprehensive walk through video by Bill Zoeller, architect at Steven Winter Group, describes how Building America design guidelines were leveraged to achieve a HERs rating of 60.
Notice