Specialized products and systems can help architects design buildings that can endure even the toughest disaster
Sponsored by AMBICO Limited, Construction Specialties, Owens Corning®, and SAFTI FIRST Fire Rated Glazing Solutions
The First Line of Defense
For many, if not all of these hazards, the building envelope is the first line of defense. The envelope consists of the structure—roof, foundation, and walls—insulation, weather-resistant barriers, sheathing (if present), and cladding. As our expectations (and code requirements) for buildings have risen, building envelope design has become much more complex. Many components perform multiple functions, and manufacturers must ensure that these goals do not interfere with each other. For example, windows in a hurricane zone must be impact resistant, but depending on the project goals, they must allow or prevent solar gain, as desired, provide daylighting, and contribute to the envelope's energy performance. And they must be correctly flashed and integrated with adjacent components to ensure they are airtight and do not allow moisture intrusion.
Although it is possible to design and build strong, weather-tight, high-performance envelopes, it is also more critical than ever that all of these components work together correctly as a system, else they may create unintended problems such as moisture retention, which can lead to mold and/or rot. In response, many manufacturers are offering "systemized" products and also providing third-party testing validation and technical support for designers and builders to ensure correct installation in the field.
The building industry has responded to this increasing complexity and expectation that products should mitigate one or more specific hazards by developing products that promote durability, safety, and security. (Some of these products also address other design goals, such as energy performance and aesthetics.) Let's look at a few examples:
Expansion Joint Covers
Expansion joints allow for expansion and contraction of the building structure when exposed to heating, cooling, or movement from wind or a seismic event. These joints can also provide a pathway for fires and leave "gaps" in floor coverings and walls that could pose a safety hazard. Consequently, manufacturers have developed expansion joint covers that still allow for the necessary movement but also ensure the building's safety and aesthetic integrity. Some also include firestop material, which helps an assembly maintain its fire-resistant rating.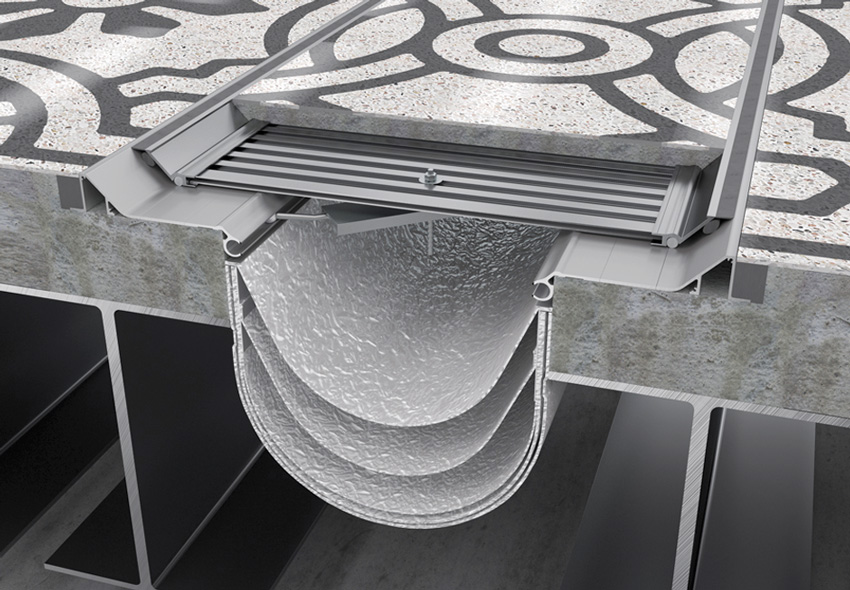 Image courtesy of Construction Specialties
Seismic expansion joint covers allow for movement while preserving the safety and aesthetics of a finish surface.
Mineral Wool Insulation
Insulation is vital to a building's energy performance and acoustical comfort. However, insulation types vary in their performance as part of a fire-rated assembly. Mineral wool and unfaced fiberglass insulation are the only types of insulation that are naturally noncombustible, but mineral fiber has a significantly higher melting point and so can potentially provide for fire containment and help slow the spread of flames.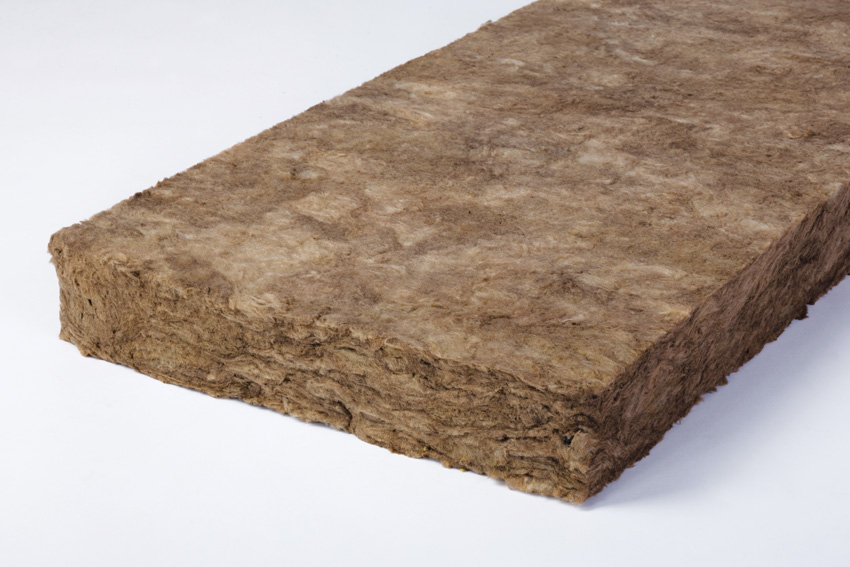 Image courtesy of Owens Corning
Mineral wool insulation comes in unfaced batts, loose fill, and rigid panels.
Fire-Resistive Glass
As discussed earlier, architects expect windows to perform many functions, and in some cases, windows must be able to withstand several types of hazards. Fire-protective glass is used in many fire-rated assemblies; it is designed to compartmentalize smoke and flames but is limited to certain sizes and applications. Fire-resistive glass that meets ASTM E-119 is designed to compartmentalize smoke and flames and also to block radiant heat; it is not limited in size or application. Consequently, fire-resistive glass gives architects more design freedom while ensuring they meet the requirements for fire-rated assemblies in their projects.

Photo courtesy of SAFTI FIRST Fire Rated Glazing Solutions
This 2-hour stairwell includes fire-resistive clear butt-glazed walls.
Disaster-Proof Doors
Architects may be faced with specifying door systems, including the door, frame and hardware, which have been validated by third-party testing to withstand specific hazards, including tornadoes, bomb blasts, or bullet impacts. These door systems may either be required by code or requested by the project owner. Manufacturers offer engineered systems tailored for these specific hazards, including those that can be customized to meet the aesthetic requirements of a project.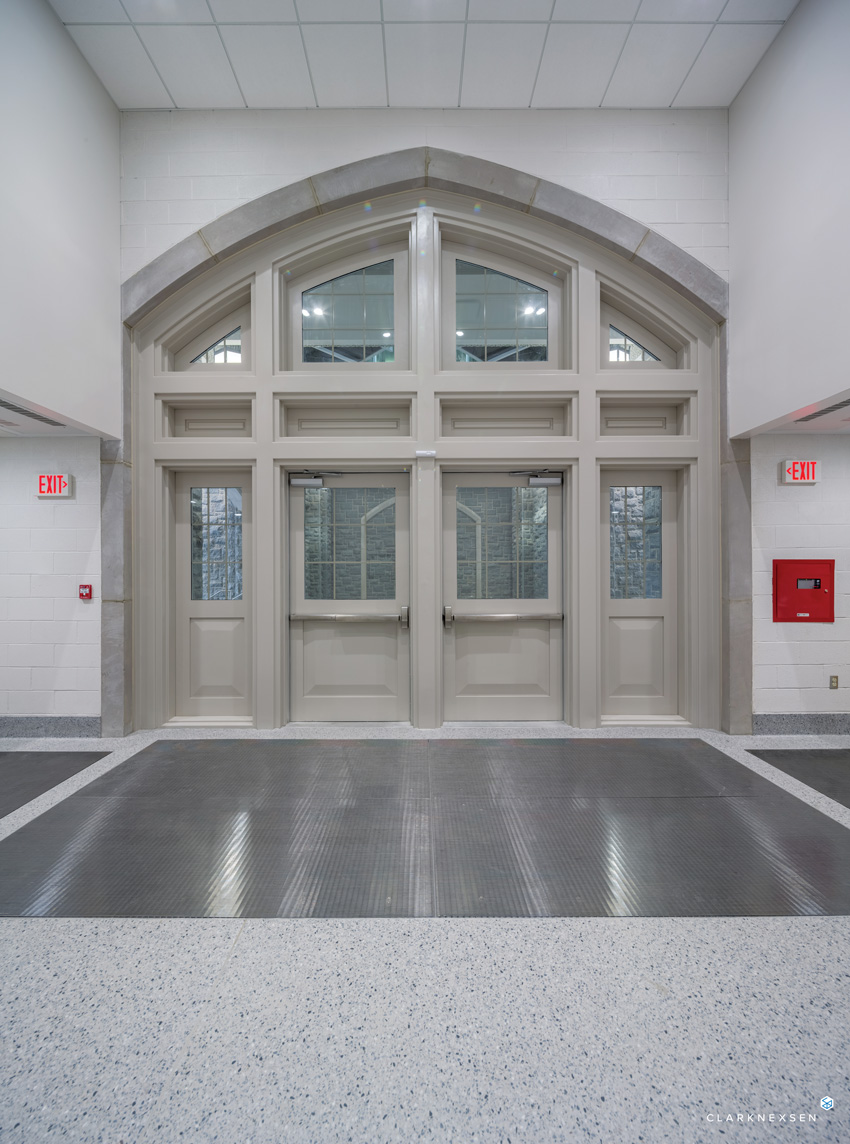 © Clark Nexsen
Custom-engineered blast-resistant doors were installed in a new barracks facility at the United States West Point Military Academy.
Levels of Protection
When designing a building, the architect must understand the desired level of protection. This of course will depend on code requirements but also on the project owner, whose goals may exceed what is required by code.
The level of hazard protection required by code depends on several factors, including the nature of the hazard, the degree of the threat, and the building type. In general, high-occupancy buildings and buildings deemed "critical facilities," such as hospitals and police stations, for example, require higher levels of protection.
The IBC requires that structures be classified by use and occupancy, as defined in Chapter 3, and by type of construction, as defined in Chapter 6. These classifications are used to determine the level of protection against various hazards.
ASCE 7, a standard referenced by the IBC and other codes, defines four building occupancy categories:
I: Buildings and other structures that represent a low hazard to human life in the event of failure, including agricultural, temporary, and minor storage facilities.
II: All other structures that aren't in categories I, III, or IV.
III: Buildings and other structures that represent a substantial hazard to human life in the event of failure. Examples include buildings with an occupant load over 250, and health-care facilities with an occupant load of 50 or more resident patients without surgery or emergency-treatment facilities.
IV: Buildings and other structures designated as essential facilities. Examples include police stations, fire stations, and hospitals.
Buildings with a higher criticality and occupancy usually require more stringent designs. For example, buildings in Occupancy Category IV have more restrictive requirements for fire-rated walls and partitions. A Category III building has a higher "design wind speed" (i.e., must resist higher wind loads) than a Category I building in the same location. Occupancy categories are used in tandem with other information to determine the level of required protection for various hazards. For example, seismic hazard categories are based on both the occupancy category and the proximity to expected seismic activity.
Section 602 of the IBC defines five construction types, each with different levels of fire protection requirements and allowable use of combustible materials. Table 601 lists building elements by category, along with the required level of combustibility and fire resistance. These elements include the structural frame, exterior and interior load-bearing and non-load-bearing walls, and floor and roof elements. The table gives each of these elements a fire-resistance rating ranging between 0 and 3 hours. This rating indicates the minimum amount of time the element must be able to contain a fire while maintaining its structural integrity.
Here are the five construction types, as defined by Table 601:
Types I and II: All building elements are of noncombustible materials.
Type III: Exterior walls are of noncombustible materials or fire-retardant wood framing with a 2-hour fire rating or less, and interior building elements are of any code permitted materials, combustible or noncombustible.
Type IV: Heavy timber (HT) construction. Exterior walls are of noncombustible materials or fire-retardant wood framing with a 2-hour fire rating or less, and interior building elements are of unconcealed solid or laminated wood members that meet minimum dimension requirements required by the code.
Type V: Structural elements, exterior walls, and interior walls are of any materials permitted by the code, combustible or noncombustible.
Construction types I, II, III, and V also must be classified as Protected (A) or Unprotected (B). It's important to understand that many buildings utilize more than one construction type; in these cases, different types are separated with a fire-rated wall or floor so that each portion of the building can be considered separately.
Originally published in Architectural Record
Notice